On August 14, the 'Thirty Three Characters' project, which was created by the HSE University School of Art and Design in St. Petersburg in partnerships with the ARKI Creative Workshop, will open at the Manege Central Exhibition Hall in St. Petersburg. The project combines a series of outdoor installations dedicated to the Cyrillic alphabet.
10 August  2020
The Russian Ministry of Education and Science has announced the results of a grant competition for big research projects. One of the winners is a project with HSE University participation: the creation of a next generation computational linguistic platform to digitally record the Russian language.
6 August  2020
Upon finishing undergraduate and graduate programmes in Political Science (2014, 2016), Sofia Glazunova went to study in a PhD programme in Australia. Now Sofia is a research fellow at Queensland University of Technology (QUT), lecturer, and the author of the book I'm Going to Live in Brisbane, dedicated to her experience of moving to Australia and myths about studying abroad. In an interview, Sofia discusses her blog on Telegram, how it was transformed into a book, and the pitfalls one can encounter in the publishing business.
4 August  2020
Our prospective students ask about opportunity to learn intenrational relations in the programme "Comparative Politics of Eurasia". Professor Irina Busygina, one of the best experts in international reltions in Russia, tells about study track "Relations between Russia and European Union" in our programme.
30 July  2020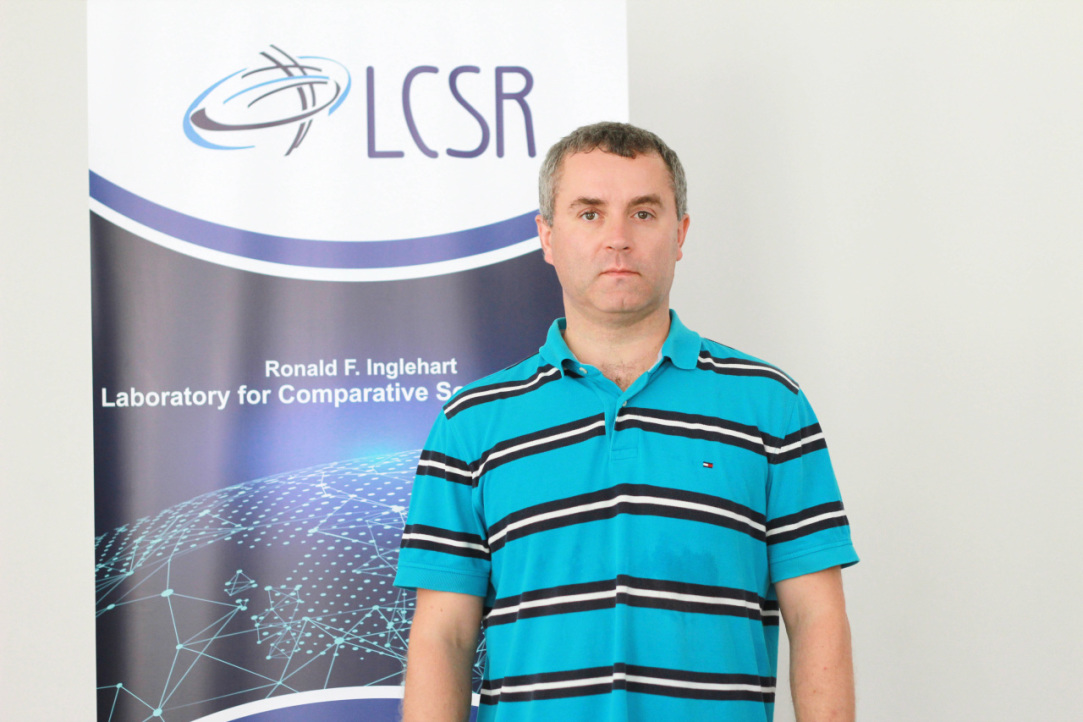 Many of them who join the master's programme want to develop their research skills. This master's programme is the important stage for them to pursue postgraduate and doctoral studies. Qualitative methodological training and an opportunity to participate in international scientific projects become the priority. The academic track "Theory and Methodology of Modern Political Science" is opened especially for those students in the comparative politics of Eurasia MA programme. We talk with the  head of department of Political Science and International Relations, Andrei Scherbak, about the particularities of this new track
29 July  2020
HSE University received 99 out of 108 possible points, improving its performance from last year by 2 points and expanding its lead over the ranking's runner up, Ural Federal University, by 17 points.
24 July  2020
St. Petersburg School of Economics and Management of HSE University – Saint Petersburg will host Analytics for Management and Economics Conference (AMEC). This event will take place from September to December 2020 and will be held entirely online. Angel Barajas, Chairman of the Program Committee and Head of the Finance Department of the St. Petersburg School of Economics and Management, told what the conference participants can expect.
24 July  2020
This year, four graduates of the 'Economics' programme earned their degrees in the double degree programme track between HSE University - Saint Petersburg and Pompeu Fabra University (UPF), Barcelona. Both universities evaluated the students' work as excellent. Three programme graduates received particular recognition from UPF.
21 July  2020
The restrictions were introduced in March as one of the measures aimed at preventing coronavirus infections from spreading.
21 July  2020
The next academic year our program will meet not only the new students but also the new colleagues. One of them - András Gál - was already teaching at HSE University — Saint Petersburg in 2018-2019, and now he is coming back from Budapest to St. Petersburg. We have talked to András and learnt, why he decided to continue his academic career at HSE, what he is going to teach, and why studying Political Science and the European politics is useful and interesting.
16 July  2020