'Empowering Minds, Driving Transformation: Redefining the Future of Higher Education' was the topic of the 18th Higher Education Summit held in New Delhi, the capital of India. The Federation of Indian Chambers of Commerce and Industry (FICCI) and the Indian Ministry of Education invited the delegation from HSE University-St Petersburg to participate in the key events of the Summit.
1 December
HSE University has signed a cooperation agreement with the leading Mexican Panamerican University (Universidad Panamericana, UP). The document was signed upon an initiative of HSE University-St Petersburg during the academic mission of HSE University to Latin America.
1 December
In 2024, HSE University-St Petersburg will open the new educational track 'Interior Design' as part of the Master's programme 'Design'. Its curator will be Andrey Punin, artist, architect, and main curator of the Bachelor's track 'Environment and Interior'.
15 November
HSE University in St Petersburg and University of Technology Malaysia (UTM) have launched a mirror lab in social entrepreneurship. The agreement was signed in Kuala Lumpur on November 9 during a meeting of the Joint Russian-Malaysian Commission on Economic, Scientific, Technical and Cultural Cooperation. The document was signed by Anna Tyshetskaya, Director of HSE University-St Petersburg, and Rosli Illias, UTM Deputy Vice Chancellor for Research & Innovation.
9 November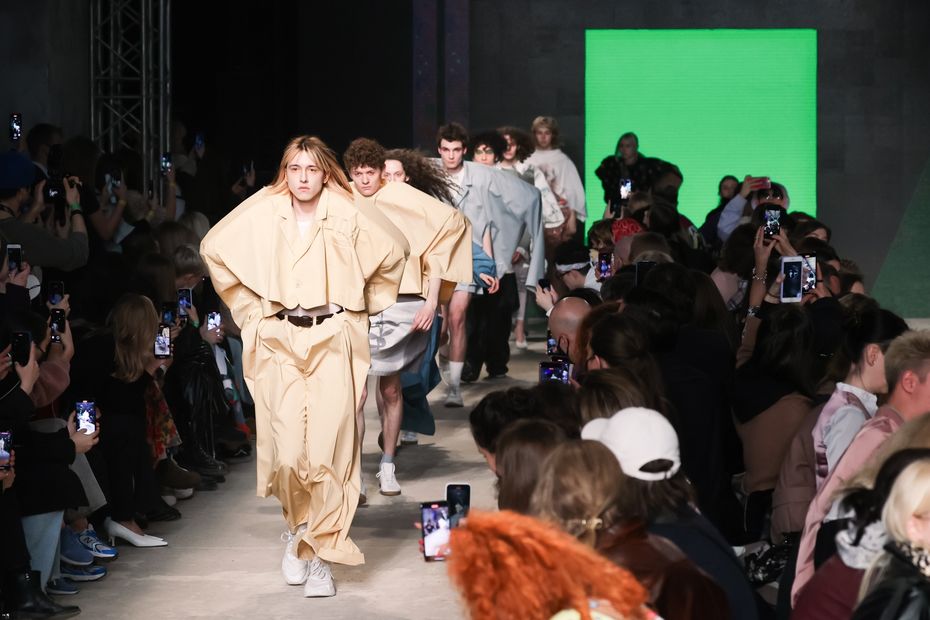 From 2024, applicants to the HSE University-St Petersburg Art and Design School will be able to choose a new educational track in Fashion Design—a unique programme in the city's fashion industry.
9 November
On November 7, a representative office of HSE University opened in Indonesia. It is a new educational hub for students from the Asia-Pacific (APAC) who are planning to study in Russia, as well as for other Russian universities looking to establish ties with Indonesia. The representative office is based at Sepuluh Nopember Institute of Technology (ITS) in the city of Surabaya. Its operations are supervised by the HSE University campus in St Petersburg.
7 November
HSE University will develop academic cooperation with Indian universities. This is what the delegation of HSE University-St Petersburg headed by Anna Tyshetskaya, Campus Director, agreed on with several leading universities in India: the University of Delhi, Indian Institute of Technology (IIT Delhi) and Indira Gandhi National Open University (IGNOU).
6 November
During a visit to the Indian Institute of Management Indore (IIM Indore) by a HSE University-St Petersburg delegation led by campus Director Anna Tyshetskaya, the two universities agreed to create a mirror laboratory in the sphere of environmental behaviour, social well-being, and responsibility management.
2 November
HSE University is this year's leading Russian university in 11 subjects in the Shanghai Ranking. In seven of these, the university is the only Russian higher education institution to appear. This year, the university was ranked among the top universities for Communications for the first time and returned to the ranking for Sociology.
1 November
The development of communications is one of the topics of the annual global summit AICGS-2023 (Annual International Conference and Global Summit) which started on October 30 in Phagwara, India and welcomed HSE University as a participant.
30 October