The 2023 admissions campaign is almost over. Read on to learn about this year's results, innovations, and international activities.
6 September
The HSE University-St Petersburg editorial office congratulates all its readers on the beginning of the academic year. May it bring you lots of pleasant discoveries and inspiration! To mark the occasion, we talked to students and professors of the campus about their plans for the year—in science, careers, extracurricular activities and beyond.
1 September
In her fourth and final year, Veronika Gareeva, a student of the Bachelor's track 'Environment and Interior', studied at Politecnico di Milanо under the academic mobility programme. She did so while working on her thesis project at the HSE Art and Design School and, as a result, enrolled in a master's programme at the Italian university. In this interview, Veronika talks about her studies in Italy and shares her personal story.
1 August
At HSE University-St Petersburg, except for the main learning trajectory, over two years, the students master an additional one—a minor. It can help to find new optics for research, choose a profession or simply broaden the horizons. A minor helped Tatyana Novotolskaya, a graduate of the Bachelor's programme 'Sociology and Social Informatics', not only find a new area for research but also get enrolled in the Master's programme at Oxford University. Find out more about all these things and some pieces of advice for prospective students in our interview.
27 July
Anastasia Akmalova is a 2023 graduate of the Bachelor's programme 'Political Science and World Politics'. Last year, she had the chance to study under the exchange programme at Boğaziçi University in Istanbul. Anastasia told us why she chose Turkey and shared her impressions of the country, city and university.
25 July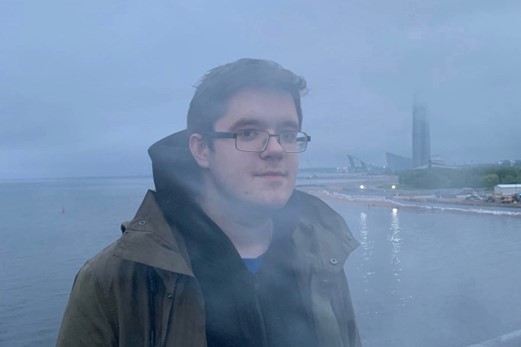 Yaroslav Barykin, a graduate of the Bachelor's programme 'Political Science and World Politics', finished his studies with an honours diploma and became a laureate of the Olympiad 'The Higher League'. The graduate is planning to continue his academic path in the Master's programme 'Data Analytics for Politics and Society' where he is accepted without the exams thanks to the Olympiad. Yaroslav chose this programme as he was interested in the way big data was used in politological researches. Read about the impressions of the graduate's studies and plans for the future in the interview.
20 July
This year, first-year students of the International Bachelor's in Business and Economics will be divided into three educational cohorts according to their level of mathematical training. This will help winners of olympiads, applicants with high points, and graduates of specialised schools to continue to develop their skills, while helping other students to more easily adapt to the training schedule. Read on to learn more about the new initiative.
17 July
Pavel Ivanov is a 2023 graduate of the Bachelor's programme 'Political Science and World Politics'. Recently, he was named a winner of the political science research paper competition named after Max Weber and also participated in creating 'the first robot political scientist'. In his interview, Pavel shares his thoughts on his studies on the programme, his interest in data analytics, and the role of artificial intelligence in political expertise.
7 July
It is no secret that academic mobility programmes are extremely popular among students of HSE University-St Petersburg. For instance, Marina Kuligina, a student of the Bachelor's programme 'Political Science and World Politics', is taking part in the mobility programme at Seoul National University (South Korea) this year. In her interview with the HSE News Service, Maria talks about her experiences and offers some inspiration to others looking for an unforgettable trip.
20 June
HSE professors actively engage in research and share their experiences with students. They also often participate in the management of educational activities. How do they manage to do everything in time? We talked to Denis Stremoukhov, Deputy Academic Supervisor of the Bachelor's programme 'Political Science and World Politics'. The professor told us how he manages to combine teaching, science and administrative activities. Read about students, new research topics, and his favourite books in this article.
16 June