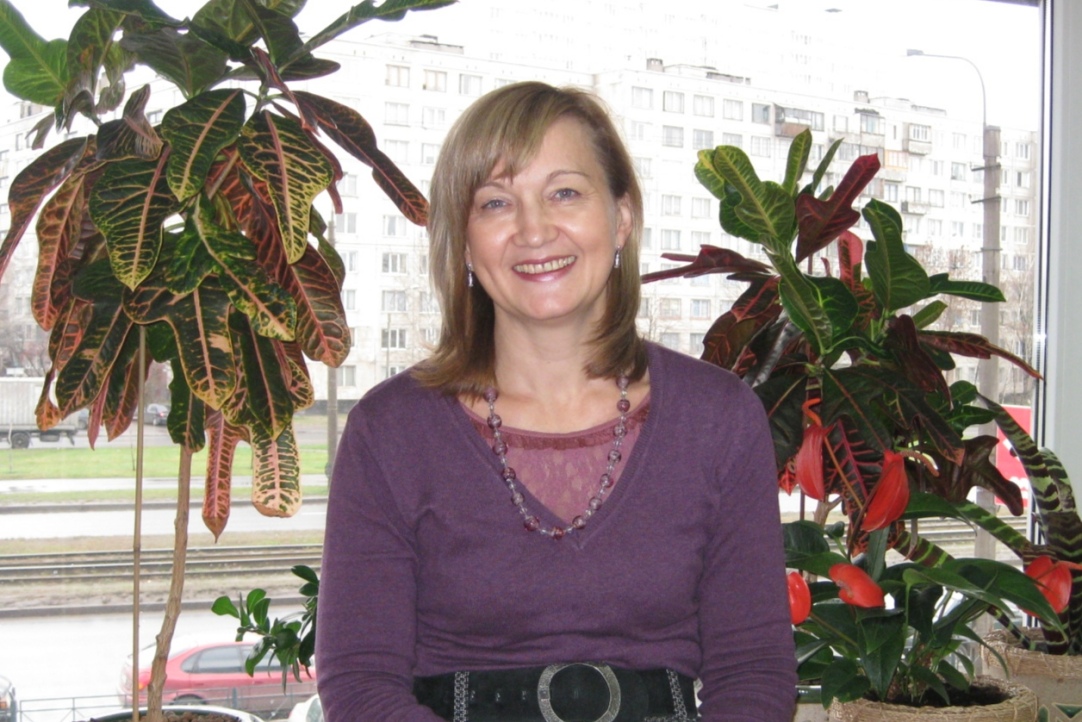 Irina Bakareva is a professional in the field of HR. She has extensive professional experience in large international and Russian companies, from the coordinator of training and development programmes (1998) to an HR Director in companies such as Heineken and Tikkurila. In 2021, Irina joined the HSE University team as a guest lecturer and has taught the course 'HR Management in International Companies' course for second-year students of the Master's programme 'International Business'. In her interview, Irina talks about her experience in HR and her impressions from her classes with HSE University students.
17 March
In the next academic year, HSE University-St Petersburg will open a new master's programme in Data Analytics for Business and Economics. It utilises the combined experience of two other programmes, creating a symbiosis of the strongest and most in-demand courses. Natalia Volkova, Academic Supervisor of the programme, explains what kind of specialists the programme trains, which tracks are available for students, and which soft and hard skills they will gain.
2 March
'Political Science and World Politics' is an English-taught Bachelor's programme which offers subjects in both political science and international relations. Students gain knowledge and skills which will help them to develop in various career directions ranging from state service to business. Yury Kabanov, Academic Supervisor of the programme, explains how the learning process is structured.
1 March
The Master's programme 'Finance' was opened at HSE University-St Petersburg in 2009. Since then, it has been awarded several international accreditations, entered into an agreement to implement a double-degree programme with an Italian university, and extended its cooperation with large companies. From their first year, the programme's students start solving real tasks from industry partners. In her interview, Varvara Nazarova, Academic Supervisor of the programme, explains what sets the programme apart from others, which innovations are planned for the future, and who should apply.
21 February
On February 8, HSE University-St Petersburg celebrates the Day of Russian Science. We congratulate all researchers and wish them continued openness to new discoveries. To mark the occasion, we talked to scientists about the sources of their inspiration, moments of anxiety, and having fun.
8 February
During the weekend, on February 4-5, HSE University-St Petersburg held the Winter School for which 3194 people had registered. Prospective Master's students had a chance to learn more about studies in the programmes, listened to interesting lectures from professors and business experts, and even ask Eugene Vodolazkin, a famous writer, their questions. Find out how these two days went in the article.
7 February
Central Asian Survey, published by Taylor & Francis, is the leading international peer-reviewed, multi-disciplinary journal concerned with the history, politics, cultures, religions and economies of Central Asia and the Caucasus. Oleg Korneev, Associate Professor at the Department of Political Science and International Affairs, HSE University-St Petersburg, co-edited the special issue 'EU–Central Asian Interactions: Perceptions, Interests and Practices' together with his colleagues Rick Fawn (University of St Andrews) and Karolina Kluczewska (University of Ghent).
3 February
2023 will see the first intake for the Master's programme 'International Business in the Asia-Pacific Region'. We talked to Liudmila Veselova, Academic Supervisor of the programme, about the opportunities available to students of the programme, as well as the reasons why the English language and a mathematical mindset are important for success in studies.
31 January
The results of the Russian part of the Global University Entrepreneurial Spirit Students' Survey (GUESSS 2021) have been published. It found that Russian students show interest in entrepreneurship more often and think about starting their own business five years after graduation. Galina Shirokova, Professor at the School of Economics and Management, Director of the Centre for Strategic Entrepreneurship, told us about other trends in the sphere of entrepreneurship.
25 January
Carlos J. Rincon already had an eventful career before he ended up studying and teaching at HSE University-St Petersburg. The professor was born in Colombia and worked in his native country and the USA in the financial sector before starting his academic career. Not wanting to rest on his laurels, Carlos enrolled in the Master's programme 'Finance' at HSE University-St Petersburg, where he has been studying and teaching since 2019. Read on to learn more about Prof. Rincon's experience.
9 January