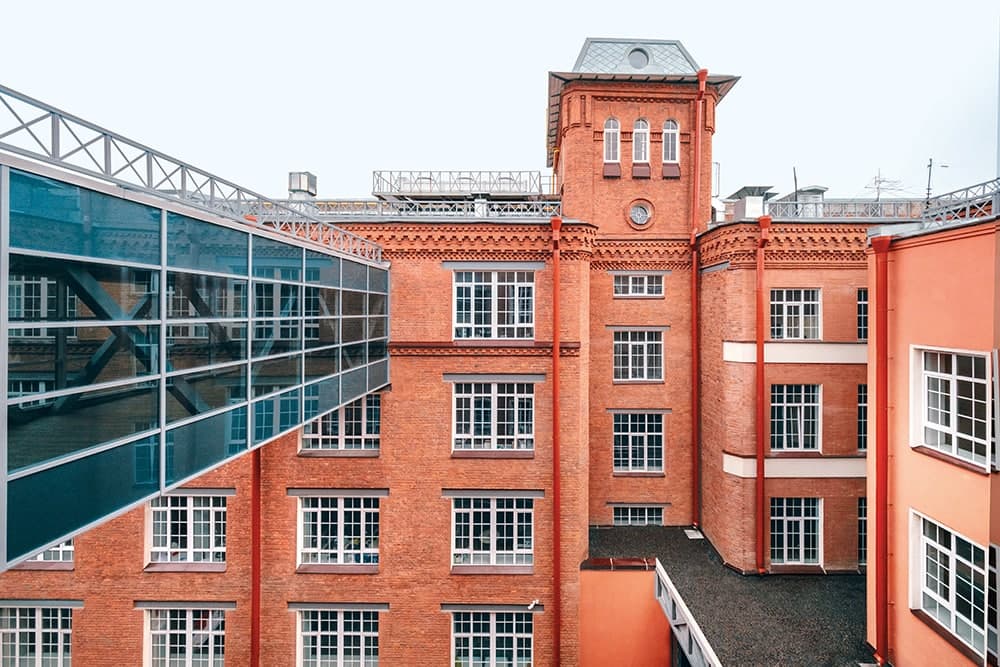 On February 25, at the initiative of the Student Council, a Situation Centre was created at HSE University. HSE University – St. Petersburg administration and the Student Council will take part in the joint organisation of the work of the Situation Centre. Psychologists, lawyers, employees of educational offices and other HSE departments will be involved in the work at the Centre.
28 February
A recipient of numerous professional awards, designer, artist, and project curator, Andrei Lublinsky has been placed among the most prominent public art artists in Russia, according to AD Magazine. Professor Lyublinsky is also a lecturer in the Division of Design and Contemporary Art at HSE University in Saint Petersburg. In this interview, he will reveal some secrets of the profession and get under the hood of the public art business.
21 October  2021
Adelina Ishmuratova graduated from the 'Business and Politics in Modern Asia' programme, having defended her thesis concerning exporting organization to the PRC. Currently, Adelina has experience in attracting investments in the SEZ 'Alabuga', as well as in the Investment Development Agency of the Moscow Region. In our interview, she shares insights on working in a special economic zone and recommendations for building her career path.
28 April  2021
HSE St. Petersburg Editorial Office and the student discussion club '35 mm' suggest spending self-isolation at home watching movies. We have compiled a digest of 7 films—one for each day of the week. It is time to get acquainted with the works of Bergman, rethink The Toy film, and watch the anime by Hayao Miyazaki.
27 March  2020
Preventive measures due to the novel coronavirus forced many theatres and museums shut down until better days. However, there are exhibitions, discussions, and performances which you can watch online, so you can enjoy cultural life while staying at home. HSE St. Petersburg's Editorial Office tells where you can listen to the opera, watch ballet, or participate in a book seminar.
23 March  2020
Anna Poberezhnaya, the first-year student of the Master's Programme 'Business and Politics in Modern Asia', took part in a voluntary workcamp project in Japan. Anna and her volunteer mates were helping the people affected by an earthquake and tsunami in 2011, to become a part of the community of the cite they were moved to. Anna gave a little interview to Programme students and told which skills are required for volunteers in an East Asian country and what of experience did she get there.
6 March  2020
State Duma passed a bill that simplifies the procedure for employment of international students in Russia. The bill will take effect in August 2020.
14 February  2020
On Halloween, October 31, prominent American graphic novelist Craig Thompson visited HSE — St. Petersburg School of Art and Design as part of his mini-book tour in Russia organized by the Bumkniga comic book publishing house headed by Dmitry Yakovlev.
5 November  2019
Ruslan Valiev, a fourth-year student in the bachelor's programme 'Political Science and World Politics' managed to complete an impossible mission this summer—namely, to represent Russia at the G20/Y20 Summit and to land an internship at a Japanese energy company.
23 October  2019
Interview with Florence Ibuowo, a member of the Association of International students of HSE St. Petersburg, on her experience in campus, the association and upcoming Forum.
23 April  2019