In early March, the International Research School, a short-term online programme that was held for the first time in 2021, came to a close. Students from different countries met on MS Teams to study in the 'Russian Politics and International Affairs' track.
8 April  2021
Much has been said about online education over the last year. What used to be perceived as a challenge a few months ago has become a new comfort zone and does not impress anyone. Indeed, during the pandemic, we have proved that persistence, professionalism, and flexibility bring good results even when the world is turned upside-down. Having had a successful experience of hosting the St. Petersburg HSE Summer School online, the university introduces HSE – St. Petersburg International Research School, a new project encouraging students all over the world to explore different areas — from Russia's role in international relations to social, cultural, gender aspects of Russia's historical experience, and even to the burning issue of what global business is going to be like when the COVID-19 crisis is over.
10 November  2020
St. Petersburg School of Economics and Management of HSE University – Saint Petersburg will host Analytics for Management and Economics Conference (AMEC). This event will take place from September to December 2020 and will be held entirely online. Angel Barajas, Chairman of the Program Committee and Head of the Finance Department of the St. Petersburg School of Economics and Management, told what the conference participants can expect.
24 July  2020
Approximately six months before the introduction of restrictive measures, the Laboratory of Cultural Economics at the St. Petersburg campus of HSE began a study of how Russian and foreign museums conduct their online educational activities. The researchers released their initial findings in late January 2020, having managed to "take the temperature" of this market before the pandemic hit. Professor Valery Gordin and Research Associate Irina Sizova explain what it was like before the coronavirus crisis and how it will look afterwards.
27 May  2020
The HSE Internet Studies Lab has got an opportunity to study political fake news for the period of three years, and the project 'Modern Models of Poetics: a Reconstructive Approach' received a two-year extension of funding.
25 April  2019
HSE Saint Petesrburg is inviting proposals for setting up laboratories in the fields of digital business research and at the intersection of cognitive sciences and social informatics. Projects selected in the framework of the competition will be granted financing for the period of 2019-2022. The proposals have to be submitted by April 15, 2019. Read Q&A to learn more about this competition.
19 March  2019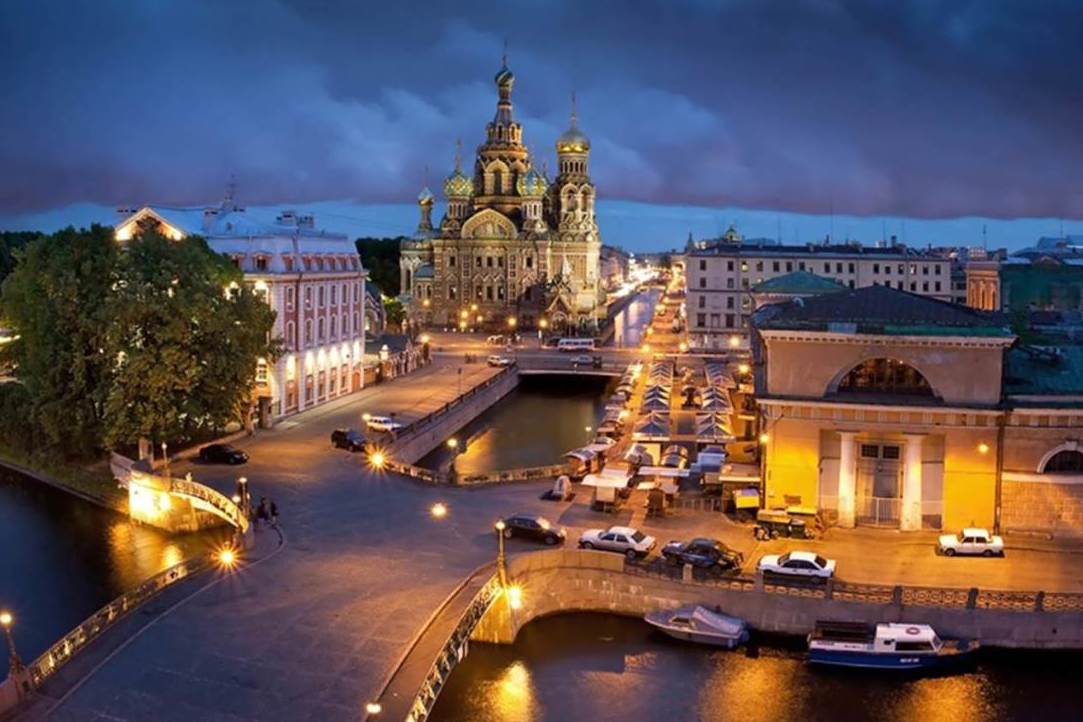 Our colleagues have started a new research project. The project is implemented by a consortium of leading international universities, including HSE - St. Petersburg. Its overall aim is to study the constitutional politics of ethnic, linguistic, and religious diversity in the transition from empires to post-imperial arrangements following the Russian empire and the Soviet Union.
24 September  2018
This March Dr. Elena Cirkovic delivered a talk at the Manchester International Law Centre, titled "Extractive industries, climate change, and the Russian Arctic: global strategies and local adaptations". Dr. Cirkovic focused on new challenges international public law is facing due to climate change and extractive industry interests in the Arctic.
11 May  2018
The debate continues over whether new graduates need more soft skills or more hard skills to succeed, and it should be noted that the debate now addresses competition on the job market, not only between human beings, but between human beings and robots. This hot topic was a focus at the recent Winter School at HSE University – St. Petersburg.
5 March  2018
Marica Sharashenidze is a young researcher from the USA. She was an associate at HSE Laboratory of Sociology in Education and Science in 2016/2017 academic year.  In the spring of 2016, she graduated from Rice University in Houston (Texas) with a bachelor's degree. While still a student of the last year, she wrote to professor Alexandrov, Director of Laboratory of Sociology in Education and Science, that she would like to come and do her research project in the Laboratory. From September 2016 to July 2017 Marika lived in St. Petersburg and studied migrant children in St. Petersburg schools. We talked to Marika about her research and how she spent this year in Russia.
8 February  2018