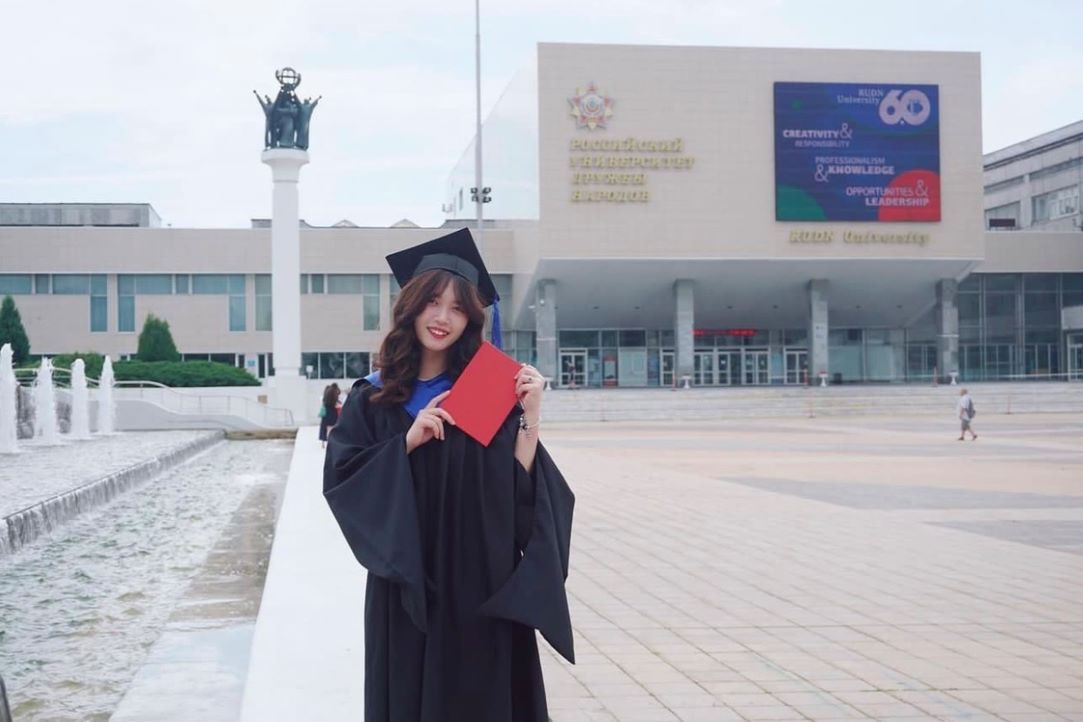 Studying abroad is really a long-term challenge for young people, and not all students are suitable for this difficult route. A guide by Thao Pham.
25 January
The results of the Russian part of the international project 'Global University Entrepreneurial Spirit Students' Survey' (GUESSS 2021) have been published. It turned out that Russian students show interest in entrepreneurship more often and think about starting their own business in five years after their graduation. Galina Shirokova, Professor at the School of Economics and Management, Director of the Centre for Strategic Entrepreneurship, told us about other tendencies in the sphere of entrepreneurship.
25 January
The university experience isn't just about studying and getting a degree. University years are full of opportunities and wonderful impressions, all of which you can experience at HSE University-St Petersburg firsthand. Sometimes it can be hard for international students to find information about certain events or groups due to the language barrier or a lack of experience with Russian social media apps and websites. To help you navigate all the extracurricular activities available on our campus, we decided to highlight some interesting clubs which are happy to welcome international students.
23 January
HSE University-St Petersburg is planning to continue its development in the international market. The opening of a representative office in India was an important step, but the university is sizing up other countries as well. In her interview with the periodical Kommersant, HSE University-St Petersburg Director Anna Tyshetskaya highlighted the major advantages of the campus and talked about the plans for further development in the international market.
16 January
Yulia Bushueva, student of the Bachelor's programme 'Asian and African Studies', is currently on an academic mobility programme at Akita International University in Japan. Yulia shared her impressions of studying at the partner university.
13 January
2022 saw the first intake of students for the new 'International Bachelor's in Business and Economics' programme at the St Petersburg School of Economics and Management. We talked to the students about their impressions of studying on the programme after six months.
11 January
Carlos J. Rincon already had an eventful career before he ended up studying and teaching at HSE University-St Petersburg. The professor was born in Colombia and worked in his native country and the USA in the financial sector before starting his academic career. Not wanting to rest on his laurels, Carlos enrolled in the Master's programme 'Finance' at HSE University-St Petersburg, where he has been studying and teaching since 2019. Read on to learn more about Prof. Rincon's experience.
9 January
A year is full of various meanings unique to every person. We were excited to find out what good things happened to HSE University-St Petersburg students in the outgoing year. Students from different countries and educational programmes shared their memories about life at the university in 2022.
30 December  2022
The year is slowly coming to an end. It is high time to remember the major achievements of the campus, its staff and students and thank each other for our joint efforts and stamina. Read on to find out about the activities of the campus over the last year. And Happy New Year! May you have enough energy and inspiration for new achievements!
27 December  2022
The world is becoming highly competitive, and you need proper equipment to get ready. Daniel Akabueze on how HSE University can be the tool for your preparations.
26 December  2022