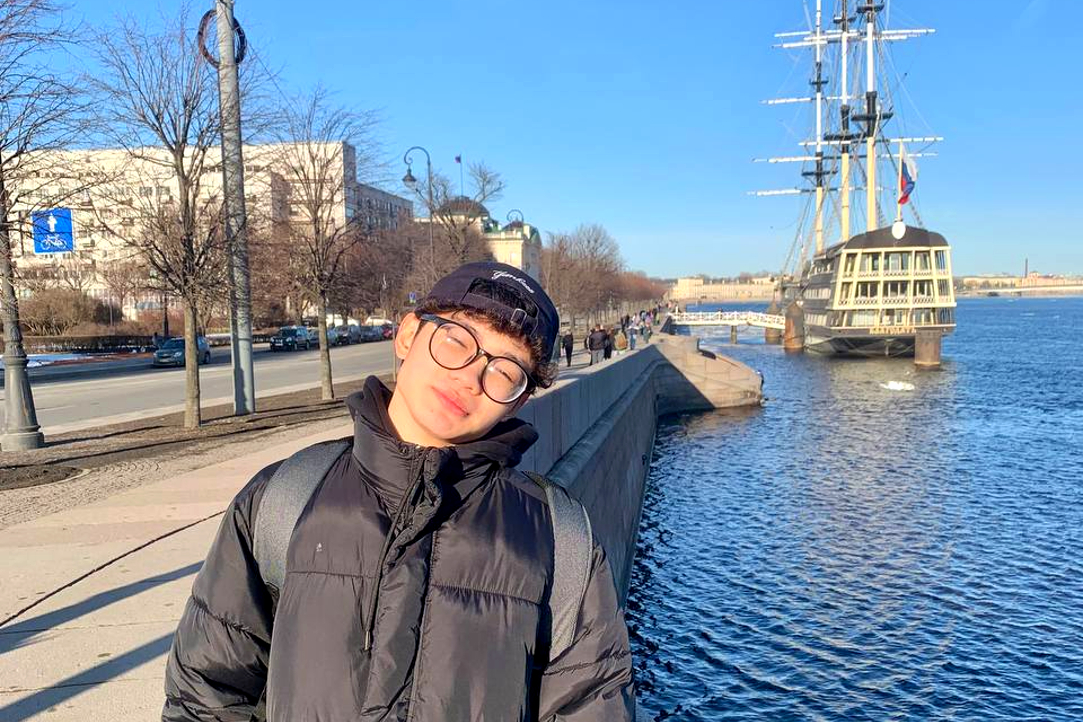 There are a lot of opportunities for international students to come to our campus for a semester under the mobility programme. Anh Ngo Quang is an exchange student who came from Foreign Trade University in Vietnam. At HSE University-St Petersburg, he is studying International Economics. Read about the student's impressions of the campus in St Petersburg, HSE students and teachers, how Russian and Vietnamese education differ and what Anh Ngo Quang's plans for improving relations between Russia and Vietnam are in the interview.
30 May
Gyulbike Talibova, 3rd-year student of the Bachelor's programme 'History', shared her first impressions of studying at the University of Trento on an Erasmus+ scholarship. In her interview, she also talks about Italian students, the language barrier, travelling to northern Italy, and much more.
15 May
Victoria Sharonova is a second-year student of the Master's programme 'Modern Social Analysis'. She is combining work and studies and recently moved to Italy under the double-degree programme between HSE University-St Petersburg and the University of Trento. In her interview, Victoria speaks about the admissions process, difficulties with accommodation and food, and the peculiarities of studying in Italy.
12 May
The Master's programme 'Comparative Politics of Eurasia' trains specialists in the internal and external politics of post-Soviet countries. Students learn how to combine qualitative and quantitative methods of analysis with theoretical approaches from various social sciences. The programme has three educational tracks: one in research and two applied ones. Andrey Starodubtsev, Academic Supervisor of the programme, explains which subjects students will learn and where they will be able to undertake internships.
4 May
Vladislava Galkina is a third-year student of the Bachelor's programme 'Philology' at HSE University-St Petersburg who went to Italy under the academic mobility programme in the third and fourth semesters. In her interview, Vlada talks about participating in the mobility programme, finding accommodation in Italy, and attitudes to Russians abroad.
4 May
Ekaterina Shelukhina is completing her fourth year of studies in the Bachelor's programme 'Applied Mathematics and Information Science'. In autumn, she passed the selection to the VK project workshop. There, she works on the interface of 'Robbi', a machine-learning platform. The student shared her impressions of the project and the trip to Moscow.
3 May
On April 20, the conference CIBA: Creative Industries. Business. Art took place. It was organised by the Master's students of the programme 'Arts and Culture Management' in cooperation with the New Stage of the Alexandrinsky Theatre. The event was attended by 225 people, and the online broadcast on 'Vkontakte' had more than 230,000 views.
24 April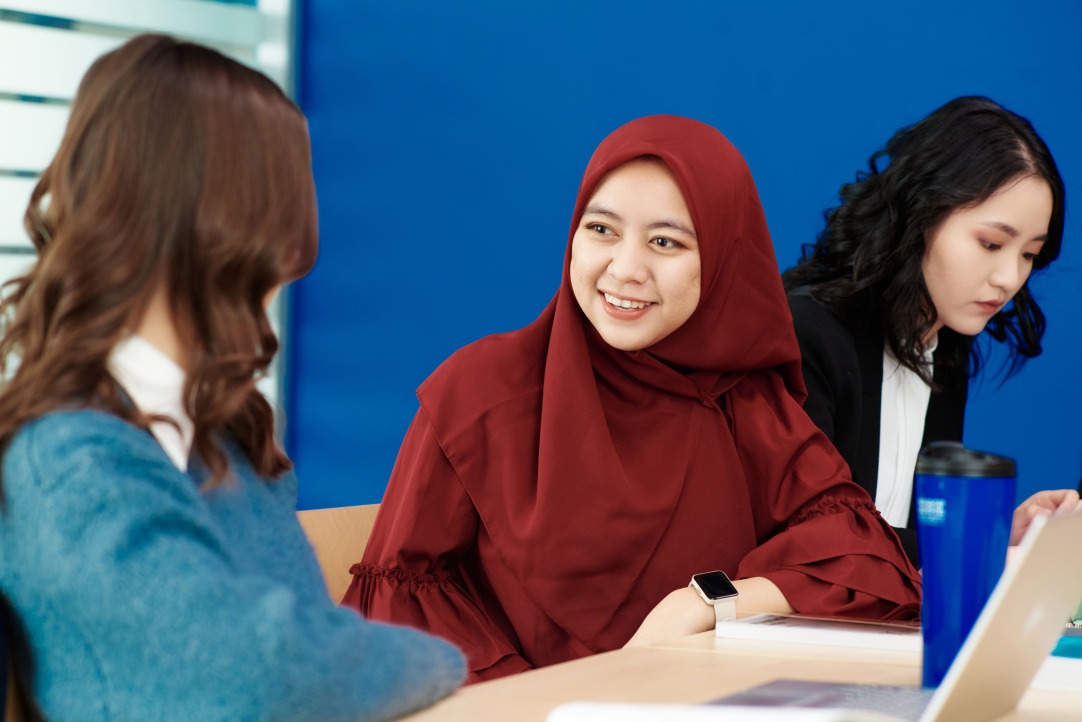 The term 'language barrier' refers to any difficulties that arise when speaking a non-native language. Almost every person studying a foreign language has experienced this unpleasant phenomenon. The reasons for this problem include a fear of the unknown, a fear of mistakes, embarrassment because of one's accent, a fear of being misunderstood and much more. All of these problems are a psychological component of the language barrier. In this article, foreign students from different countries share their experiences and help foreign applicants overcome their fears.
21 April
In April, HSE University-St Petersburg held the fifth international conference 'HSE International Model United Nations'. For the first time since 2019, it has been held offline and gathered more than 140 participants—experts, students and school children.
21 April
If you are an international student, there is a good chance that there are some things you do not know about the university you applied to. It can be hard to adapt to a new place, new people, and—most importantly—a new educational system. That is why we asked Yesuigen Tsogjavkhlan, 2nd-year student of the Bachelor's programme 'Public Policy and Analytics', to share five things she wishes she had known before coming to HSE University-St Petersburg.
18 April