The advantage of the Master's program in 'Business and Politics in Modern Asia' is that many faculty members are experienced in business in Asian countries. One of these highly qualified specialists, senior lecturer and professor of practice of the department of political science, Sergey A. Kolesnichenko, speaks about his experience of partnerships with Chinese companies and gives advice how to find a job in China for a young specialist.
21 September
On September 19, all students will have to reset their passwords for HSE's online services and information systems.
8 September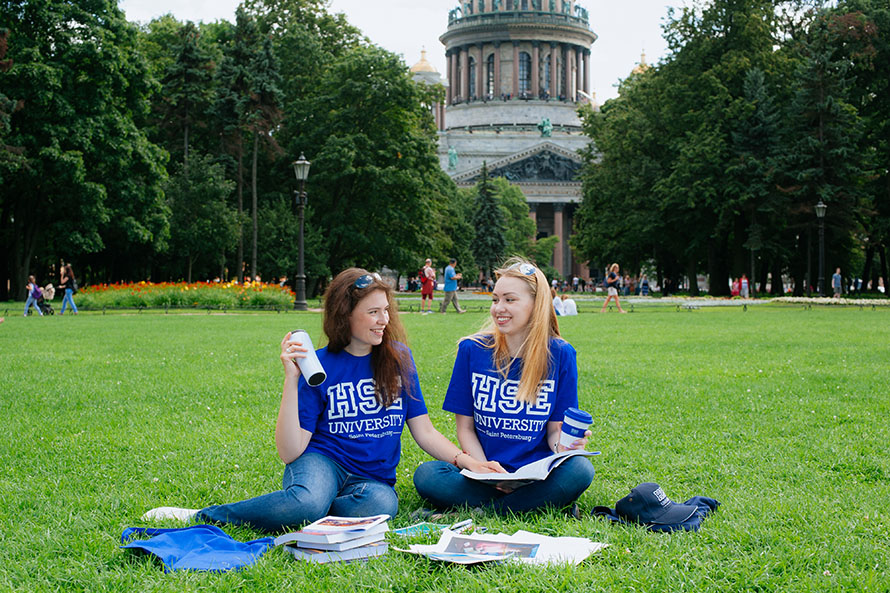 On August 21st, Saint Petersburg HSE Summer School, which has been taking place since 2017, came to a close. This year it moved online due to the pandemic. 44 participants from 18 countries, including France, Ireland, the USA, the Philippines, China, and others were joining Zoom classes for 3 weeks. The Summer School was also happy to host students of 15 HSE partner universities such as Università Cattolica del Sacro Cuore, King's College London, Sciences Po Lyon, University of Basel, Georg-August-Universität Göttingen, and others
31 August
The Faculty of Humanities is switching to project-based research and teaching, which includes many new collaborative research endeavours. Professor Evgeny Kazartsev, who recently became the head of the HSE School of Philological Studies, told the HSE News Service about Computer Methods for Literary Textual Analysis project.
25 August
Academic mobility is not just about studies but also about travels, improving your foreign language skills, and making new friends. Read on to learn about the exchange experiences of several HSE students and their respective programmes. The opportunities are endless: study languages in China, study law in Italy, or complete an internship in the Czech Republic.
17 August
This year, for the first time in its history, one of HSE's biggest events will be held online. Expertise and a casual atmosphere, science and games, music and sports – everything we love about it will remain, but thanks to the endless possibilities of the virtual reality, anyone from any part of the world can join the festivities of the Brand New HSE Day.
17 August
Tatiana Tarasenko graduated from the programme 'International Business and Management' in 2020. While getting her degree, she had three academic mobility trips to universities in the UK — in Lancaster, London, and Hertfordshire. All three times Tatiana had Erasmus+ scholarship. In this interview, Tatiana tells how international mobility has affected her, what is interesting about studying in the UK, and what students should pay attention to when applying for a scholarship.
13 August
This year, four graduates of the 'Economics' programme earned their degrees in the double degree programme track between HSE University - Saint Petersburg and Pompeu Fabra University (UPF), Barcelona. Both universities evaluated the students' work as excellent. Three programme graduates received particular recognition from UPF.
21 July
BarCamp 2020 arranged for the 1st-year graduate students of the 'Management and Analytics for Business' and 'Finance' programmes ended in HSE University - St. Petersburg in early June. Together with students and company representatives, we will tell you what the benefits of this event are and how it was being held in a remote format.
23 June
The Centre for Youth Studies organized a course 'Urban Youth Cultures' for students of Aarhus University (Denmark). The faculty of the Department of Sociology and a student of the programme 'Modern Social Analysis' talk about the Denmark students' research topics and distance learning.
11 June