On April 6, the 4th module started at HSE University - Saint Petersburg. Study process switches to distant form. How will it be organized? What do I do with the Physical Education classes? How will I defend my thesis? Natalia Chicherina, Professor and Deputy Director, answers the questions about distance learning.
25 March
Anna Poberezhnaya, the first-year student of the Master's Programme 'Business and Politics in Modern Asia', took part in a voluntary workcamp project in Japan. Anna and her volunteer mates were helping the people affected by an earthquake and tsunami in 2011, to become a part of the community of the cite they were moved to. Anna gave a little interview to Programme students and told which skills are required for volunteers in an East Asian country and what of experience did she get there.
6 March
Nikolay Kapanadze, a student of 'Asian and African Studies' bachelor's programme, went for an exchange to Japan where he studied at Akita International University. The student tasted traditional food such as sushi and miso soup, travelled to Tokyo, and even worked in a local noodle restaurant. Nikolay told HSE – Saint Petersburg why it is necessary to have cash in Japan, where one can relax in Tokyo, and what are meal prices at the university canteen.
11 February
Associate Professor Svetlana Krivokhizh, one of the founders of the Master's Programme 'Business and Politics in Modern Asia', discusses the reasons for launching the Programme, the success of the programme's first graduating class, and the requirements for programme applicants.
27 January
Last year, TEDxHSESaint-Petersburg conference took place at HSE University – St. Petersburg. The idea came into being thanks to Yaroslav Yasko, a student of 'Public Policy and Analytics' bachelor's programme. The conference will be held at HSE University – Saint Petersburg in March 2020. Yaroslav told us about the future event, what changes are to be implemented, and how many speakers will be at the conference.
14 January
Maria Bakieva, the third-year student of 'Economics' educational programme, went to London about half a year ago to study at University College of London. Now she is travelling around Great Britain, walking in the parks and going to the theatres. Maria told us why she missed HSE University – St. Petersburg cafeteria, what accommodation is less expensive, and why 'Harry Potter and Cursed Child' is remembered by her.
26 December  2019
This autumn students from the United States came to study at HSE University - Saint Petersburg via CIEE to learn more about Russian culture, history, and people. 
19 December  2019
Sometimes even the most outstanding students and professionals can experience some difficulties when it comes to the questions regarding their career path.  HSE University – Saint Petersburg offers talented students to participate in the mentoring programme to determine their future career prospects, enhance professional and soft skills, and facilitate networking.
18 December  2019
HSE University – Saint Petersburg Summer School offers a wide range of courses corresponding to different students' interests. However, Summer School is not only about studies: eventful programme, exploring the Cultural Capital of Russia during the white nights, meeting new friends from all over the world – this is not a complete list of reasons to participate in St. Petersburg HSE Summer School.
17 December  2019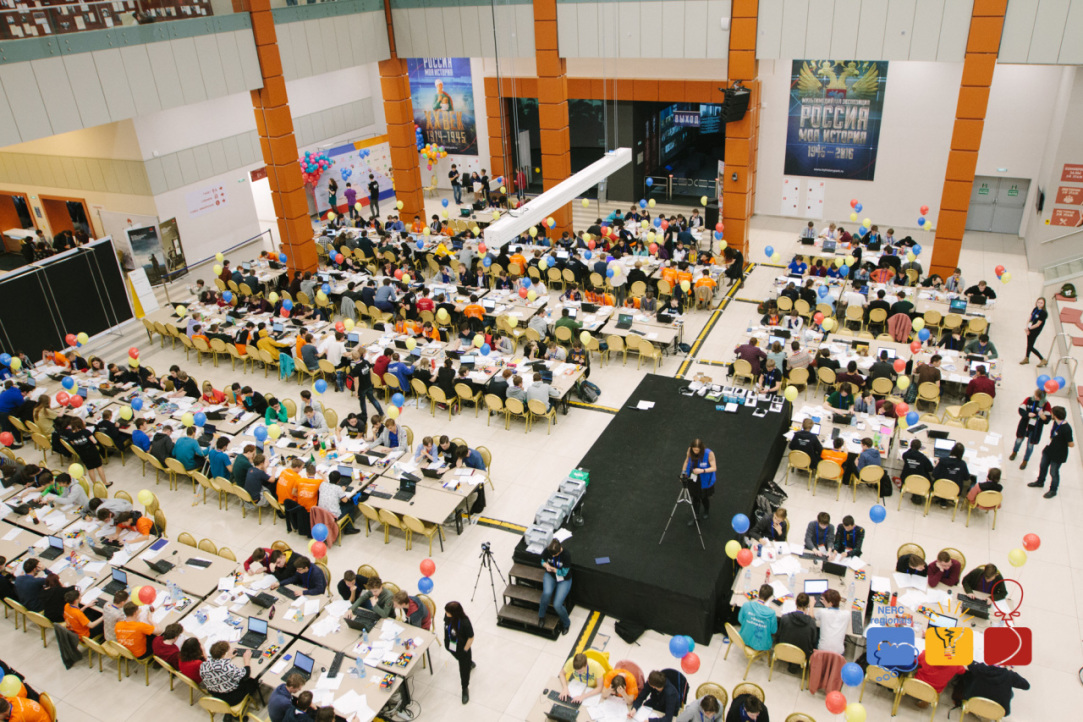 On December 1, Northern Eurasia sports programming championship took place in Saint Petersburg. HSE University – St. Petersburg team was among the best, therefore, it will compete in the ICPC global finals, which will be held in Moscow in June 2020.
2 December  2019