With the new academic year approaching, it is high time to make plans, wishes, and set new goals. We talked to students and lecturers of HSE University-St Petersburg about what they expect from the 2022–2023 academic year.
29 August  2022
The COVID-19 pandemic affected many areas of public life. Now the researchers have many new questions which require extensive consideration. Yury Kabanov, Academic Supervisor of the Bachelor's programme 'Political Science and World Politics', and his colleagues conducted a research on public administration in Russia during the pandemic and public opinion of people in the regions.
23 August  2022
Mark Shumilov, graduate of the programme 'International Business and Management Studies' at HSE University-St Petersburg, shares his experience of making education effective: why he studied on a fee-paying place for four years, what opportunities he used, and what he has gained.
22 August  2022
Understanding China requires knowing the Chinese language, reading scientific articles, and getting acquainted with the works of Chinese authors. We spoke to HSE University sinologists about which books by Chinese authors they found most interesting.
19 August  2022
HSE University has improved its positions in the Shanghai Ranking (ARWU) thanks to continued improvement in several indicators. For the second year in a row, HSE has ranked 4th or 5th among Russian universities, while globally, it has improved its rank to now being in the 601–700 group.
17 August  2022
Alina Kamanina is a graduate of the Bachelor's Programme 'Sociology and Social Informatics' at HSE University – Saint Petersburg. She has been working as a game analyst in 'G5 Entertainment AB' company for two years. We talked to the graduate about how she entered the game industry, what criteria she used to choose a university and why critical thinking is the main university skill, in her opinion.
16 August  2022
This year Anzhelika Bobryshova, the student of the Bachelor's programme 'Asian and African Studies', has gone to Sungkyunkwan University in South Korea to participate in the academic mobility programme. She has been working towards this trip for many years. We found out what was memorable about this trip for Anzhelika and what places she recommended visiting.
16 August  2022
Our graduates continue to talk about their final research projects. Carla Bruno studied factors which affect the percentage of women in the legislative bodies of the Russian Federal Subjects.
13 August  2022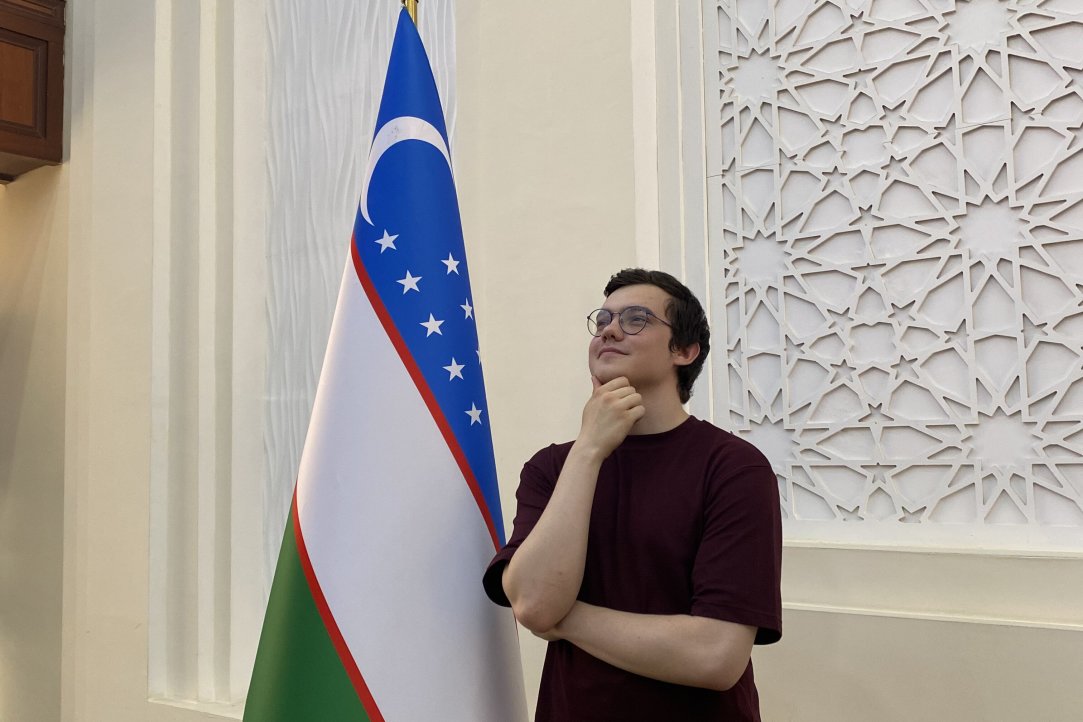 In July, three students of HSE University-St Petersburg took part in the 'Uzbekistan—Land of Tolerance' International Summer School at the National University of Uzbekistan named after Mirzo Ulugbek. The HSE students attended lectures on the history and culture of Uzbekistan and saw the sights of Tashkent and Bukhara. Andrey Vovk, student of the Bachelor's programme 'Asian and African Studies', shared his impressions of the Summer School.
11 August  2022
Both the Bachelor's programme 'Political Science and World Politics' and the Master's programme 'Comparative Politics of Eurasia' offer a lot of international experience to their students. Probably the most precious of all is the opportunity to receive knowledge from the foreign instructors from all over the world. In the interview, assistant professor Andras Gal shares his thoughts on the educational process in HSE and gives some easy recommendations for the future students to follow.
11 August  2022