HSE professors took part in an international conference in Tashkent and held a number of guest lectures.
28 November
Alexander Khodachek, President of HSE University-St Petersburg, participated in the discussion of the city's technological capabilities in terms of building relations between Russia and China. The experts are sure that the future of various fields is in the hands of young professionals who know the Chinese language and culture.
24 October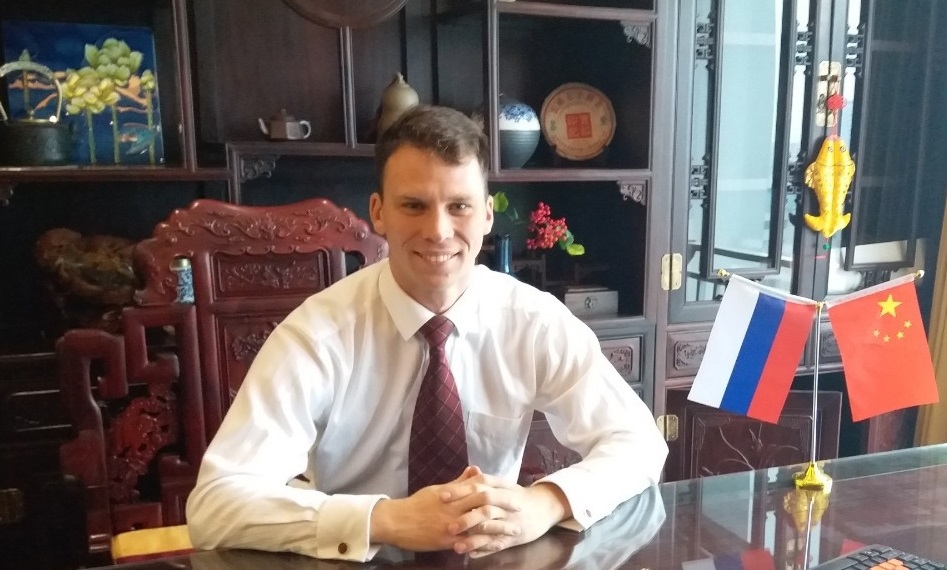 Dmitriy Zhukov graduated from the Saint Petersburg State University of Engineering and Economics, continued his education at the South China University of Technology in Guangzhou (China), and in 2016 successfully defended his PhD dissertation at the Wuhan University of Technology (China). His dissertation topic was 'Crisis Early Warning Management for a Small Hotel Company'. Dmitriy is the author of more than 15 scientific articles on the topic of his dissertation.
7 October
This is what Dr Manoj Sharma believes. At the beginning of this academic year, he became Vice President of HSE University-St Petersburg and has started to supervise the international activities of the campus, from the academic mobility programmes to partnerships with world universities. We spoke to him about language barriers, key tasks, and Russian peculiarities.
6 October
In terms of digitalisation, the rapid development of virtual museums is a major phenomenon. However, while some issues in this field are clear on paper, the reality is less straightforward. In a new research paper, Irina Sizova, Associate Professor at the Department of Management, and her colleagues explore the legislative regulation of virtual museums in Russia. Irina explains in her new interview.
7 September
The COVID-19 pandemic affected many areas of public life. Now the researchers have many new questions which require extensive consideration. Yury Kabanov, Academic Supervisor of the Bachelor's programme 'Political Science and World Politics', and his colleagues conducted a research on public administration in Russia during the pandemic and public opinion of people in the regions.
23 August
Understanding China requires knowing the Chinese language, reading scientific articles, and getting acquainted with the works of Chinese authors. We spoke to HSE University sinologists about which books by Chinese authors they found most interesting.
19 August
Our graduates continue to talk about their final research projects. Carla Bruno studied factors which affect the percentage of women in the legislative bodies of the Russian Federal Subjects.
13 August
Alexandra Polosukhina, manager of Career Centre, talked to Liudmila Veselova, Academic Supervisor of the Master's programme 'Business and Politics in Modern Asia', about the employment of the graduated sinologists.
26 July
On May 24, Valery Falkov, minister of science and higher education of the Russian Federation, announced that Russia would quit the Bologna System. After that, there started an intense public discussion about the essence of this system and its influence on the current and prospective students. Andrey Starodubtsev, Academic Supervisor of the Master's programme 'Comparative Politics of Eurasia', explains the basic principles of this system with examples and tells why the students who are interested in academic career should not panic
25 July