On August 14, the 'Thirty Three Characters' project, which was created by the HSE University School of Art and Design in St. Petersburg in partnerships with the ARKI Creative Workshop, will open at the Manege Central Exhibition Hall in St. Petersburg. The project combines a series of outdoor installations dedicated to the Cyrillic alphabet.
10 August  2020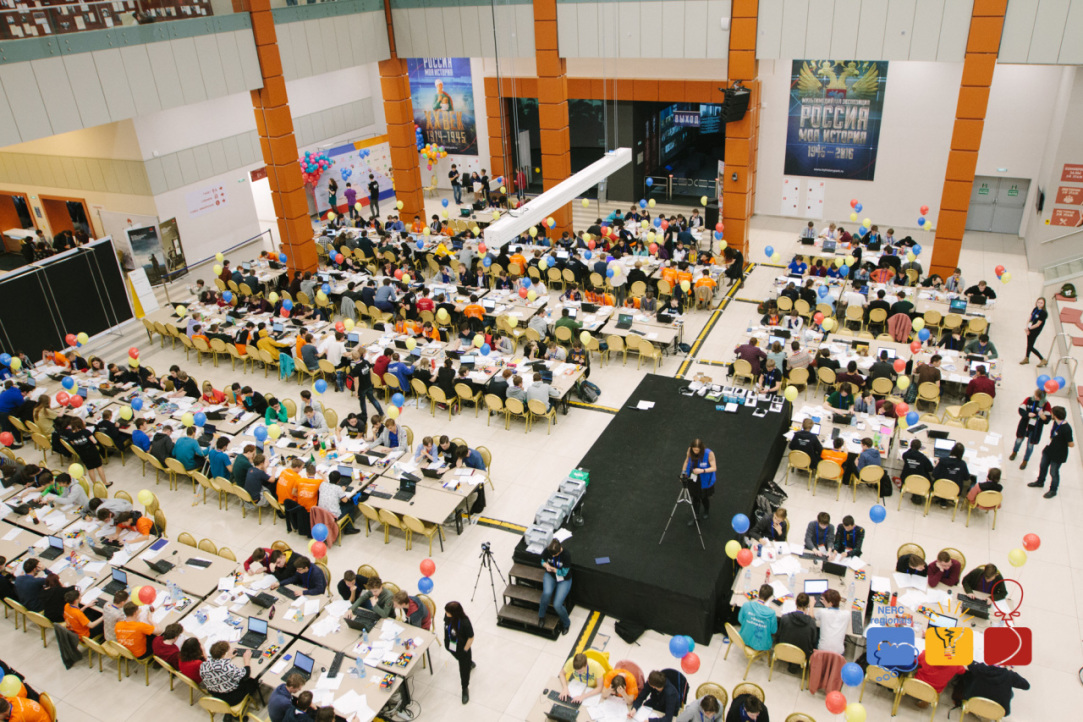 On December 1, Northern Eurasia sports programming championship took place in Saint Petersburg. HSE University – St. Petersburg team was among the best, therefore, it will compete in the ICPC global finals, which will be held in Moscow in June 2020.
2 December  2019
place is the ranking held by the HSE University's English-language website according to a study of university websites conducted by the Russian International Affairs Council (RIAC). The rating assessed the websites of 67 universities in Russia.
11 July  2019
HSE students are invited to participate in a design competition in which a series of three illustrations will be selected. Submissions will be accepted until May 22. The winning patch projects will be set in the form of stripes on adidas bomber jackets. The author of the best work will travel to the head office of adidas in Germany.
22 April  2019
Supervisor at the School of Design, Associate Professor Igor Gurovich, designed the official poster for the 2018 FIFA World Cup. The central figure in his composition in legendary Soviety goalkeeper Lev Yashin.
1 December  2017
Professor Alexander Sungurov was awarded a medal «for the protection of human rights in the Republic of Ingushetia».
2 November  2017
Being asked about the advantages of studying at HSE one can definitely name its diversity and international atmosphere. This September the HSE campus in Saint-Petersburg welcomed 50 new exchange students from all over the world.  Thomas Murphy, a master exchange student from Solvay Brussels School of Economics and Management shared some impressions of his life in Saint-Petersburg.
13 October  2017
This year, the Higher School of Economics (Moscow and St. Petersburg branches) not only participated in the programme of the St. Petersburg International Economic Forum, but also had its own stand at the SPIEF Investment and Business Expo.
5 June  2017
You cannot fully enjoy your stay in St Petersburg without going to have a tea or coffee in one of the numerous dedicated places of the city. However, as in any city in the world, St Petersburg has his own original, magical places, where you do not simply have a drink. These places often include anticafés, where the price is not based on your consumption, but on the amount of time you spent on site. Here is a list of these places that you would, beyond any doubt, appreciate spending some time in.
17 February  2017
Living in a globalized world, we usually associate fast food with such brands as McDonalds, KFC, and others. However, Russians have their own fast food and cheap places to eat traditional local food. Geoffrey Jouanno, an exchange student at HSE St Petersburg has put together a non-exhaustive list of some of the places that can be found in St Petersburg.
30 January  2017