At the end of October, the Metaprogramme 'Skills4Future' will launch at HSE University - St Petersburg. Participants of the programme will have the opportunity to boost their communication, teamwork, creative, and critical thinking skills. In laboratory courses of the programme, students will learn why it is important to study cultural scenes of St Petersburg, how contemporary youth behaves in the city, and how the coronavirus pandemic has changed society.
13 October
HSE University - Saint Petersburg organizes free vaccination for students which will take place from September 14 to October 27. According to Rospotrebnadzor (The Federal Service for Surveillance on Consumer Rights Protection and Human Wellbeing), Russia is expecting simultaneous circulation of four strains of the flu virus and a new coronavirus wave. This increases the risks to the population health, so preventive immunization is a needed solution.
14 September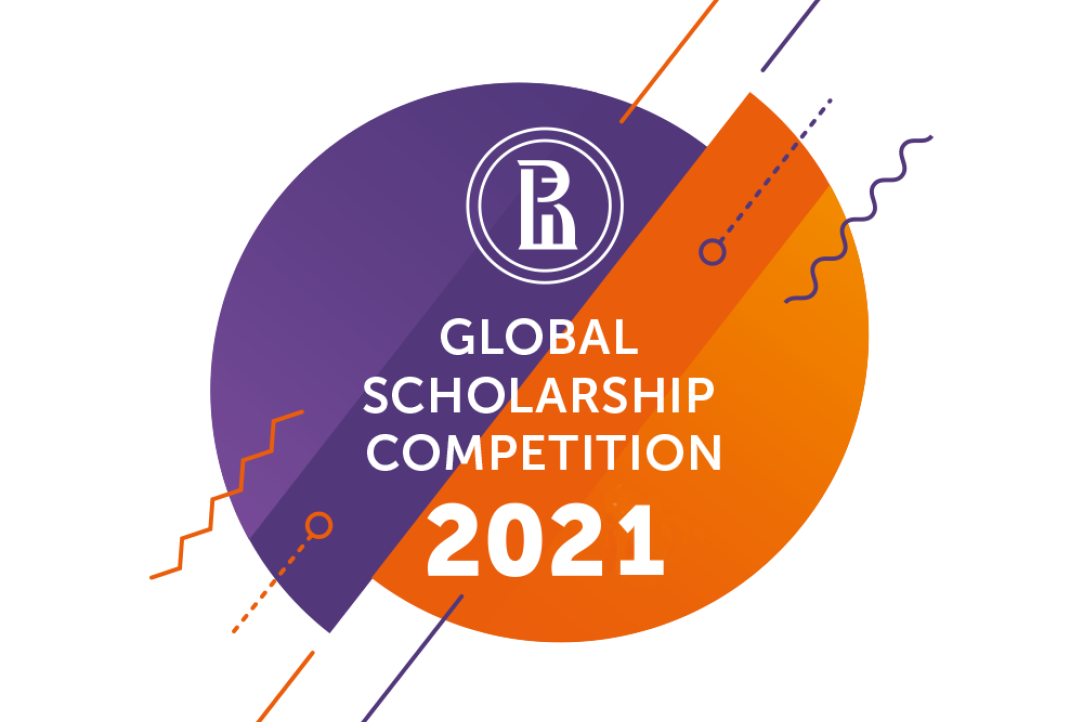 The HSE Global Scholarship Competition – 2021 will be held January 21-26, 2021
7 September
On August 14, the 'Thirty Three Characters' project, which was created by the HSE University School of Art and Design in St. Petersburg in partnerships with the ARKI Creative Workshop, will open at the Manege Central Exhibition Hall in St. Petersburg. The project combines a series of outdoor installations dedicated to the Cyrillic alphabet.
10 August
St. Petersburg School of Economics and Management of HSE University – Saint Petersburg will host Analytics for Management and Economics Conference (AMEC). This event will take place from September to December 2020 and will be held entirely online. Angel Barajas, Chairman of the Program Committee and Head of the Finance Department of the St. Petersburg School of Economics and Management, told what the conference participants can expect.
24 July
Almost all applicants would like to get a sense of their chances of being accepted to HSE University, without having to wait for the results of their entrance exams and the application process. Now you have the opportunity to do so!
14 April
HSE University – Saint Petersburg Summer School offers a wide range of courses corresponding to different students' interests. However, Summer School is not only about studies: eventful programme, exploring the Cultural Capital of Russia during the white nights, meeting new friends from all over the world – this is not a complete list of reasons to participate in St. Petersburg HSE Summer School.
17 December  2019
HSE accepts applications for the annual student research competition. Students of other Russian universities, as well as foreign universities, can participate in it. The papers are accepted in Russian and English, applications can be submitted until October 15.
11 September  2019
Next week, the International University Startups & Spin-Offs Festival is taking place at HSE University – St Petersburg. Learn more about the projects that will compete for investors' attention and the main prizes of the festival.
19 June  2019
Within the framework of two events—the International Partners Week 'Nurturing Global Citizens for a Global World' and the conference 'Education and World Cities'—the International Students Fair is taking place for HSE University – St Petersburg's students on May 22, 2019. Here is why you should attend this event.
20 May  2019