The Faculty of Humanities is switching to project-based research and teaching, which includes many new collaborative research endeavours. Professor Evgeny Kazartsev, who recently became the head of the HSE School of Philological Studies, told the HSE News Service about Computer Methods for Literary Textual Analysis project.
25 August  2020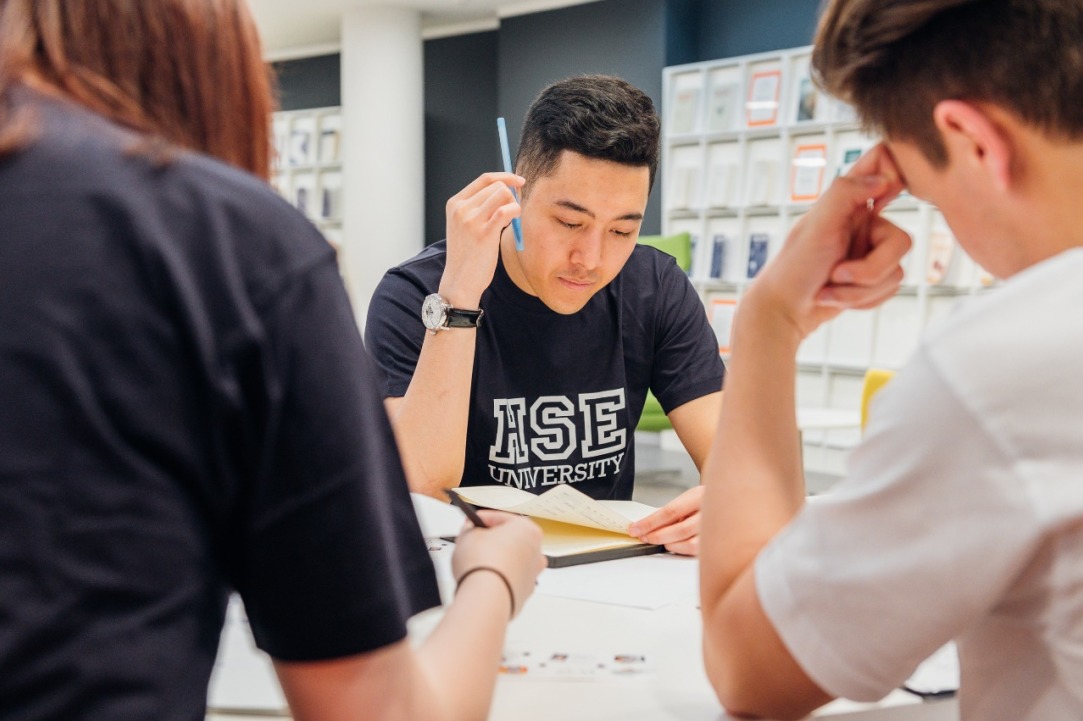 Classes will begin on-campus on September 1 (for some graduate programmes on October 1), and wearing masks in university buildings and dormitories will be mandatory for all students and teachers. HSE University will arrange online learning with mandatory support from professors for newly enrolled international students who are currently unable to travel to Russia.
21 August  2020
Many international students study at HSE University - Saint Petersburg's English-taught programmes. They come to Russia from different corners of the world for different reasons: to learn the Russian language, to live in a new place, or to immerse themselves in an intercultural environment. We asked several undergraduate students to share their impressions of studying at the university, interacting with classmates and lecturers, and living in Saint Petersburg.
20 August  2020
This year, Victoria Kulkova graduated from the HSE — St. Petersburg with a bachelor's degree in International Business and Management. She enrolled in the master's program of the French business school EDHEC and received a joint scholarship from EDHEC and the French Embassy in Russia with full tuition coverage. This scholarship is awarded annually to only one candidate. In her interview, Victoria shared her experience of studying at HSE, told about the process of entering the master's program and her plans for the future.
18 August  2020
Academic mobility is not just about studies but also about travels, improving your foreign language skills, and making new friends. Read on to learn about the exchange experiences of several HSE students and their respective programmes. The opportunities are endless: study languages in China, study law in Italy, or complete an internship in the Czech Republic.
17 August  2020
This year, for the first time in its history, one of HSE's biggest events will be held online. Expertise and a casual atmosphere, science and games, music and sports – everything we love about it will remain, but thanks to the endless possibilities of the virtual reality, anyone from any part of the world can join the festivities of the Brand New HSE Day.
17 August  2020
HSE University has advanced to the 801-900 group in the Academic Ranking of World Universities (ARWU), also known as the Shanghai Ranking and now ranks in the 7th-8th place among Russian universities. Moreover, HSE University is the only Russian university to improve its standing in the ranking this year.
15 August  2020
Tatiana Tarasenko graduated from the programme 'International Business and Management' in 2020. While getting her degree, she had three academic mobility trips to universities in the UK — in Lancaster, London, and Hertfordshire. All three times Tatiana had Erasmus+ scholarship. In this interview, Tatiana tells how international mobility has affected her, what is interesting about studying in the UK, and what students should pay attention to when applying for a scholarship.
13 August  2020
On August 14, the 'Thirty Three Characters' project, which was created by the HSE University School of Art and Design in St. Petersburg in partnerships with the ARKI Creative Workshop, will open at the Manege Central Exhibition Hall in St. Petersburg. The project combines a series of outdoor installations dedicated to the Cyrillic alphabet.
10 August  2020
The Russian Ministry of Education and Science has announced the results of a grant competition for big research projects. One of the winners is a project with HSE University participation: the creation of a next generation computational linguistic platform to digitally record the Russian language.
6 August  2020