'All Week, We've Been Singing Along to the Guitar'. HSE University First-Years Share Their First Impressions
A week has passed since the start of the new academic year on September 1. The HSE University-St Petersburg editorial office talked to first-years about their first impressions of the university, independent life, and the city.
Every first-year at HSE University-St Petersburg has a support service: if they have questions about anything, they can ask their mentor—an active and experienced student. Mentors help new students adapt to the unfamiliar environment, make sense of the educational process, and get to know the university and their groupmates. In a recent article (in Russian), we told the stories of last year's mentors.
Students also get help from HSE employees. This includes counselling support to help them adapt (a hotline operates round the clock at 8 800 250 04 33), technical support from IT specialists (all the services students need are available at my.hse.ru), and consultations on obtaining important documents.
Sofia Kolesova (1st-year student of the Bachelor's programme 'Applied Mathematics and Information Science', from Petrozavodsk, lives in the HSE dormitories on the Karpovka River Embankment)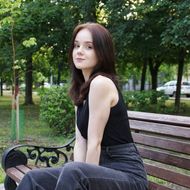 HSE University has very sweet, open, and warm-hearted students—all week, we have been meeting up, singing along to the guitar, and playing games. My roommate and I watched two seasons of my favourite TV series and cooked our favourite dishes together.
I am delighted with the dormitory. The location is great, and they are going to prepare an amazing self-study room for us and deliver additional new furniture and appliances which we requested. The girls and I have already started decorating our room—it has become much cosier.
All my life, I have lived 300 kilometres away from St Petersburg. I've known the city since childhood, and I often took part in concerts here. St Petersburg is similar to my home city, but it is bigger and much more ambitious.
HSE University-St Petersburg helps students from other cities to settle into their new environment. This year, the university's dormitories prepared 1,446 places. Accommodation is affordable at up to 1,300 RUB per month. The dormitories are designed to ensure safety (only students of the campus live there, security guards are present 24/7, and there is a permit entry system and video surveillance) and comfort (including wi-fi, modern major and kitchen appliances, bedclothes, and cosy, spacious, furnished rooms).
The number of HSE students from other cities exceeds the number of places in the dormitories, so the university rents several buildings from the city (only 435 places) and ensures that they meet the same level of comfort. As HSE University covers the main renting costs to the city and housing services, the cost of accommodation in these dormitories is higher than in the university's own dorms. However, for students, the cost did not change for more than four years, and during the pandemic, the administration decided to keep the rooms for students who left for their homes at no charge.
This year, the university raised accommodation charges after informing students in advance. The reasons for this include significant increases in the cost of house services, rent, and the prices of renovation materials, furniture, and appliances. Nevertheless, the cost of accommodation for HSE University students is significantly lower than the cost of rental housing, which increased by a quarter this year alone.
Bauyrzhan Samarov (1st-year student of the programme 'International Bachelor's in Business and Economics', from Omsk, lives in the HSE dormitory on Lensoveta Street)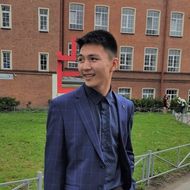 I was struck when I saw the dormitory building for the first time. The interior is good and it has everything you need, from a shower and a fridge to a new iron and ironing board. Live, study and enjoy. There are no domestic difficulties at all.
I chose the university without hesitation. HSE is famous for its reputation and work with students. There are a lot of unique opportunities and resources which contribute to the future success of students for sure. Most importantly, HSE University is a community of strong and motivated people. For me, the opportunity to study in a foreign language is a significant advantage, which is why I chose the 'International Bachelor's in Business and Economics'.