HSE University has been included in the rankings for the natural sciences, mathematics and engineering, which were published for the first time by the RAEX agency. 
15 April
HSE University now ranks 16th and places among the top 5% of universities in emerging Europe and Central Asia in the QS EECA University Rankings released by the British ranking agency QS.
21 December  2020
In the first university subject ranking to be released by the RAEX Agency, HSE University takes first place Economics and Management. In total, HSE University is represented in five of the RAEX subject rankings.
1 December  2020
International experts have recognised Harvard University as the best in the world in terms of reputation. Moscow State University was ranked 37th, while HSE University entered the Times Higher Education (THE) World Reputation Rankings 2020, within the 151-175 range, taking fifth position among Russian universities, showing a commendable result for such a young institution.
6 November  2020
HSE University is the top-ranking Russian university in four THE World University Rankings by Subject 2020/21. In addition, HSE has placed in 8 out of 11 subject categories, thereby confirming its status as a multidisciplinary university.
28 October  2020
HSE University has improved its positions in the US News Best Global Universities institutional and subject rankings. For the first time, the University ranks among the top 100 universities in the world for mathematics. HSE is also the only Russian university in the subject rankings of Economics and Business and Social Sciences and Public Health, placing among the top 300 in both categories.
20 October  2020
HSE University has taken 41st place, becoming the only Russian university on the Top-50 of Times Higher Education Young University Rankings.
25 June  2020
HSE University took 31st place in the QS Top 50 Under 50 Ranking, climbing seven places, even in the face of the growing competition in the higher tier of this ranking.
24 June  2020
HSE became the leader of this ranking for the first time, outperforming Moscow State University, the Moscow Institute of Physics and Technology, and other Russian universities. Universities were assessed on the basis of three indicators, Quality of Education, Quality of Graduates and the 'Forbes Factor'.
23 June  2020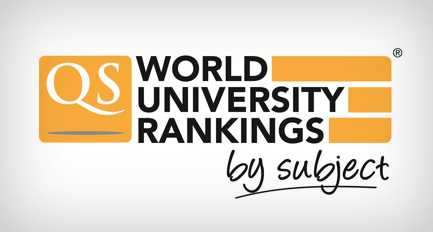 HSE University has made the 2020 QS World University Rankings by Subject in 23 broad and specific subject areas, which is four more than last year. HSE now ranks in 19 of the 38 subject rankings in which Russian universities are represented; as well as in four out of five broad subject areas. HSE has entered the list of the world's top 100 universities in five subjects, including History and Social Policy & Administration, where it has ranked for the first time.
4 March  2020