In late May, the HSE campus in St. Petersburg finalized negotiations with three foreign partner universities to launch three new double degree tracks at the Master's level.
18 June  2020
17% of HSE's spring-summer session exams will be administered with proctoring software that ensures the integrity of online assessment. Read on to learn how proctoring software is used at HSE University and what its advantages are over traditional in-person monitoring in the classroom.
9 June  2020
This year our bachelor's programme 'Political Science and World Politics' is launching a new regional track, the Post-Soviet Space. We have talked to Anna Dekalchuk, the Academic Director of the programme, to learn more about the updates made for our future and current students.
13 May  2020
In February, Natalia Ribberink, Professor of International Business at Hamburg University of Applied Sciences, an expert on business and investment in Southeast Asia and global trade, gave a course on 'Business and Politics in Modern Asia' master's programme. A first-year student of the programme talked to the Professor about modern geopolitical processes and interdisciplinary education.
13 April  2020
Central Evaluation and Accreditation Agency (ZEvA) recognized undergraduate programme 'Political Science and World Politics' and master's programme 'Comparative Politics of Eurasia' as meeting international quality standards of education. Both programs are accredited for six years without additional conditions.
2 April  2020
On April 6, the 4th module started at HSE University - Saint Petersburg. Study process switches to distant form. How will it be organized? What do I do with the Physical Education classes? How will I defend my thesis? Natalia Chicherina, Professor and Deputy Director, answers the questions about distance learning.
25 March  2020
In 2020, HSE - St. Petersburg is launching a new master's programme in 'Global and Regional History', which will replace the 'Applied and Interdisciplinary History' Programme. The HSE University - Saint Petersburg editorial office interviewed Nikolai Ssorin-Chaikov, Programme Head and anthropologist, about the programme's a global approach to studying history and its international partnerships.
18 March  2020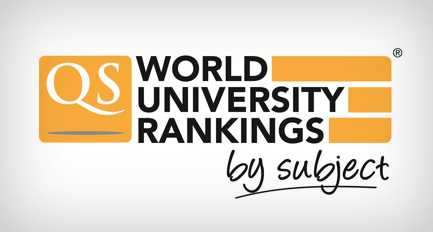 HSE University has made the 2020 QS World University Rankings by Subject in 23 broad and specific subject areas, which is four more than last year. HSE now ranks in 19 of the 38 subject rankings in which Russian universities are represented; as well as in four out of five broad subject areas. HSE has entered the list of the world's top 100 universities in five subjects, including History and Social Policy & Administration, where it has ranked for the first time.
4 March  2020
For the first time HSE University has placed among the top twenty universities in countries with emerging economies in the THE Emerging Economies Rankings. Ranking 18th, HSE now places among the top three Russian universities on the list. Earlier this year, HSE University was the third highest ranking Russian university in the THE World University Rankings.
18 February  2020
Associate Professor Svetlana Krivokhizh, one of the founders of the Master's Programme 'Business and Politics in Modern Asia', discusses the reasons for launching the Programme, the success of the programme's first graduating class, and the requirements for programme applicants.
27 January  2020