Students of HSE in St. Petersburg have participated in the largest international anti-corruption forum. The conference's main topic was 'State and Business Partnership in Preventing Corruption and Fighting It'.
9 November  2015
Lukas Geyer, a free-mover student from the University of Bayreuth in Germany, is currently studying in the Bachelor's programme in Economics at HSE St. Petersburg. Lukas recently spoke to the HSE news service about his studies and connections to Russian culture.
24 September  2015
The new HSE International Centre for Health Economics, Management and Policy (CHEMP) is seeking to recruit a number of Masters (or advanced Bachelors) students to work or undertake study/research experience within the activities of the research centre. Based in the new Kantemirovskaya building, CHEMP is a multidisciplinary research initiative exploring leading edge issues in the health economy, including: the management of cardiovascular disease; the measurement of health outcomes and experiences; the economics of smoking; the challenges of health reform in a shrinking economy; policies to improve health behaviours; the healthy ageing of the population; and the growing problem of mental illness.
27 August  2015
Nothing like this has happened before with everyone at HSE St. Petersburg – students, graduates, professors, and prospective students – all gathered together in one place!What is a university? Yes, it's classes, tests, and a degree. But it's also new friends, feelings, shared experiences and moments of joy. And of course, it's our great traditions, which HSE Fest Day will become!
19 August  2015
'The ability to work as a team and the communication skills acquired at HSE undoubtedly helped me in my studies'. Nadezhda Antonova, HSE graduate in Management, spent a semester in the Netherlands as part of an exchange programme. She shared her impressions and told us about her everyday study life.
7 August  2015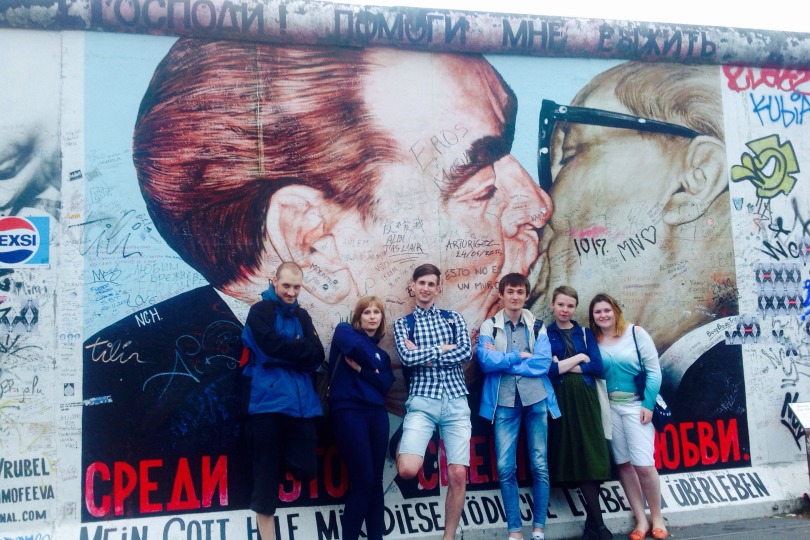 A group of 14 undergraduate and postgraduate students from the Department of History at HSE St. Petersburg took part in a joint research and educational seminar with Humboldt University in Berlin and Bielefeld. The seminar, which was devoted to the culture of historical memory of World War II and Political Regimes of the 20th century, was led by Alexander Semyonov, Head of the Department of History, Dietmar Wulff, Associate Professor at the Department and the German Academic Exchange Service (DAAD) and Kerstin Bischl of the Humboldt University Chair for the History of Eastern Europe. The trip was made possible thanks to a grant from the German Academic Exchange Service.
15 July  2015
Albina Manikeeva, HSE graduate in economics, is vice president for finance at AIESEC, an international student organization. She spoke to us about the opportunities to participate in international study exchange programmes, and professional and social internships.
8 July  2015
On 8th — 11th June the International Conference on Computational Social Science, organised by the University of Aalto took place in Helsinki, attended by many of the leading lights in this new area of academic research where the meeting between sociology and computer science has the potential to design better societies.
23 June  2015
A group of undergraduate history students is going to a research seminar in Berlin and Bielefeld. The trip is possible thanks to a grant from the German Academic Exchange Service (DAAD).
22 June  2015
Undergraduate history students of HSE in St. Petersburg, research assistants of the Centre of Historical Studies, and members of the research and study group 'Applied Geoinformatics in the Humanities' recently visited Heidelberg University.
2 June  2015