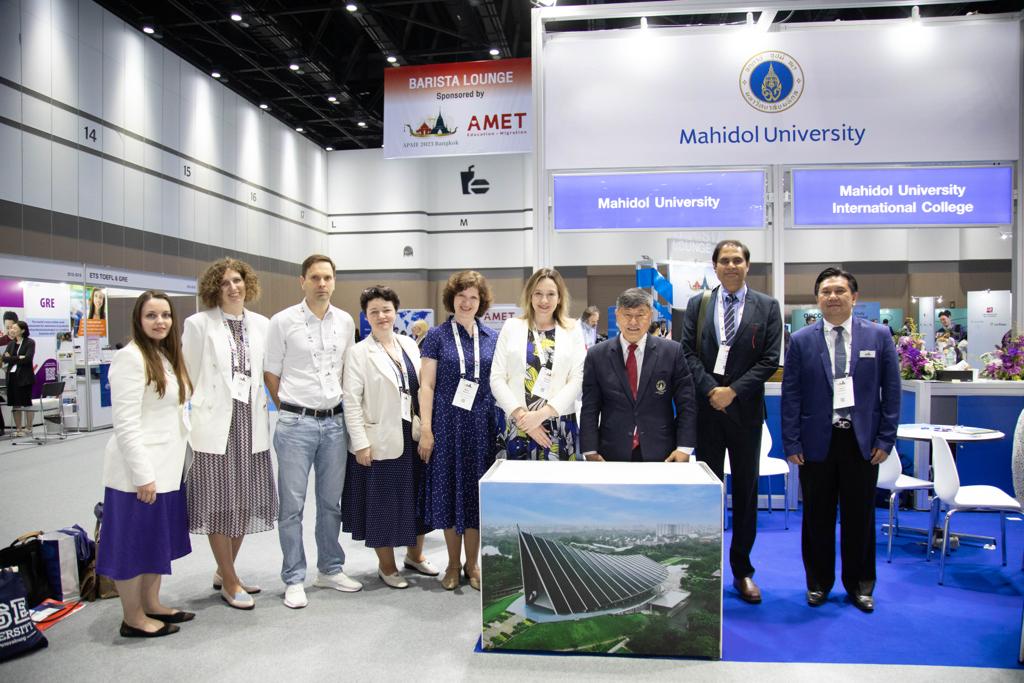 In mid-March 2023, a delegation of HSE University attended APAIE, a major annual educational conference held in Bangkok. At the conference, the HSE representatives organised a session, conducted negotiations with several universities, and met with high-ranking officials from government agencies and international organisations. Furthermore, during the conference, HSE signed a cooperation and student exchange agreement with Mahidol University, one of Thailand's top national research universities. The cooperation agreement applies to all HSE University campuses.
5 April
HSE University-St Petersburg is opening a foreign representative office in India in collaboration with Swami Vivekanand Subharti University. On December 7, the universities agreed to sign a memorandum of understanding, having reached all the preliminary agreements in November.
9 December  2022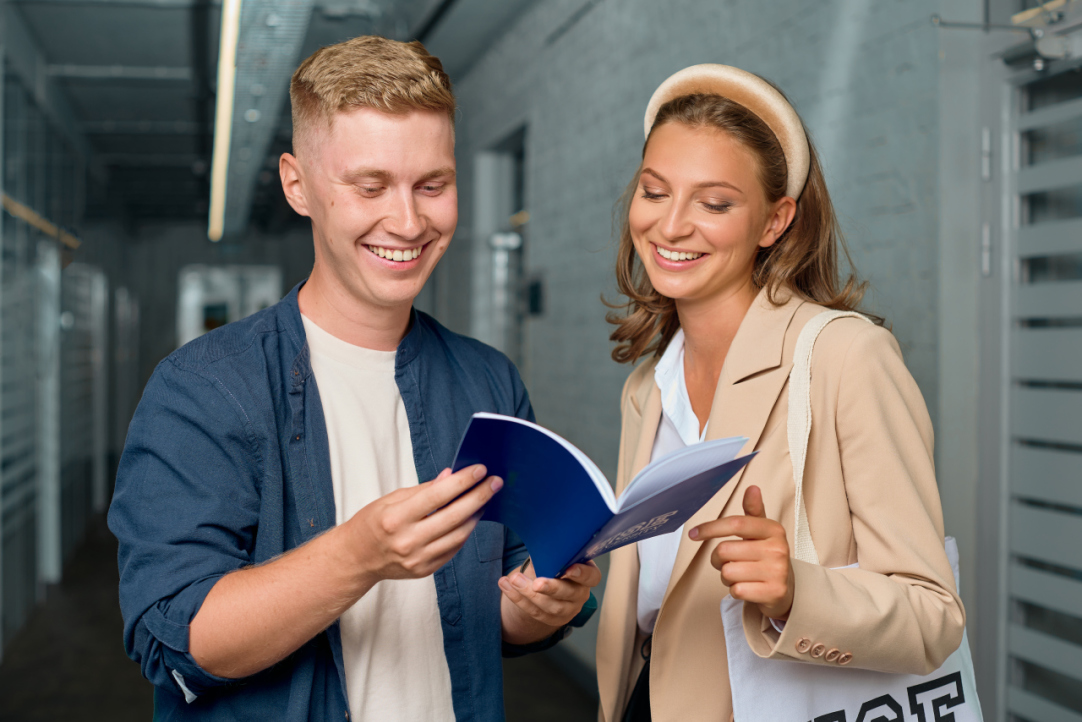 With the new academic year starting, first-year students of HSE University-St Petersburg have lots of questions about different aspects of student life. They can find answers to all these questions in the Student Handbook.
31 August  2022
Due to the situation in Ukraine, students and staff have a lot of questions regarding studies and academic mobility. Here are answers to the most frequent questions. This list will continue to be updated.
2 March  2022
In the 2021-2022 academic year, the master's program 'Business and Politics in Modern Asia' opens a new online course dedicated to the study and comparative analysis of the Asian and European labour markets. The discipline was developed with the Hamburg University of Applied Sciences. Lecturers and authors of the course – Liudmila Veselova and Natalia Ribberink – told us about the content of the discipline, its importance for students, and their expectations.
5 April  2021
From January 2022, students of HSE St. Petersburg and the University of Helsinki can take a joint online course on social policy in Russia and other post-Soviet countries. It was designed for students of the master's programmes 'Comparative Politics of Eurasia', 'Comparative Politics of Russia and Eurasia', as well as for students of the master's program of the University of Helsinki. Dr Anna Tarasenko, Associate Professor at the Department of Political Science and International Relations and Senior Research Fellow at the Centre for Comparative Governance Studies, takes us through the new course and her expectations from teaching in an innovative setting with foreign colleagues.
11 March  2021
Much has been said about online education over the last year. What used to be perceived as a challenge a few months ago has become a new comfort zone and does not impress anyone. Indeed, during the pandemic, we have proved that persistence, professionalism, and flexibility bring good results even when the world is turned upside-down. Having had a successful experience of hosting the St. Petersburg HSE Summer School online, the university introduces HSE – St. Petersburg International Research School, a new project encouraging students all over the world to explore different areas — from Russia's role in international relations to social, cultural, gender aspects of Russia's historical experience, and even to the burning issue of what global business is going to be like when the COVID-19 crisis is over.
10 November  2020
When choosing a study destination, trying to learn more about the university or just reminiscing on your student years, there is nothing better than visiting a campus in person. Still, sometimes it is just not possible. The good news is that we have created something very special to help you see the campus with your own eyes and feel the vibes of our university
30 April  2020
State Duma passed a bill that simplifies the procedure for employment of international students in Russia. The bill will take effect in August 2020.
14 February  2020
Counseling services are now available to all HSE students and staff on campus at HSE University – Saint Petersburg. Students and staff can receive psychological assistance at no cost in person or via Skype. Provided below is information about the types of counseling services available at the new Psychologist's Office, how to make an appointment, and why HSE – St. Petersburg has begun providing these services.
25 December  2019