Mark Shumilov, graduate of the programme 'International Business and Management Studies' at HSE University-St Petersburg, shares his experience of making education effective: why he studied on a fee-paying place for four years, what opportunities he used, and what he has gained.
22 August  2022
Understanding China requires knowing the Chinese language, reading scientific articles, and getting acquainted with the works of Chinese authors. We spoke to HSE University sinologists about which books by Chinese authors they found most interesting.
19 August  2022
Alina Kamanina is a graduate of the Bachelor's Programme 'Sociology and Social Informatics' at HSE University – Saint Petersburg. She has been working as a game analyst in 'G5 Entertainment AB' company for two years. We talked to the graduate about how she entered the game industry, what criteria she used to choose a university and why critical thinking is the main university skill, in her opinion.
16 August  2022
This year Anzhelika Bobryshova, the student of the Bachelor's programme 'Asian and African Studies', has gone to Sungkyunkwan University in South Korea to participate in the academic mobility programme. She has been working towards this trip for many years. We found out what was memorable about this trip for Anzhelika and what places she recommended visiting.
16 August  2022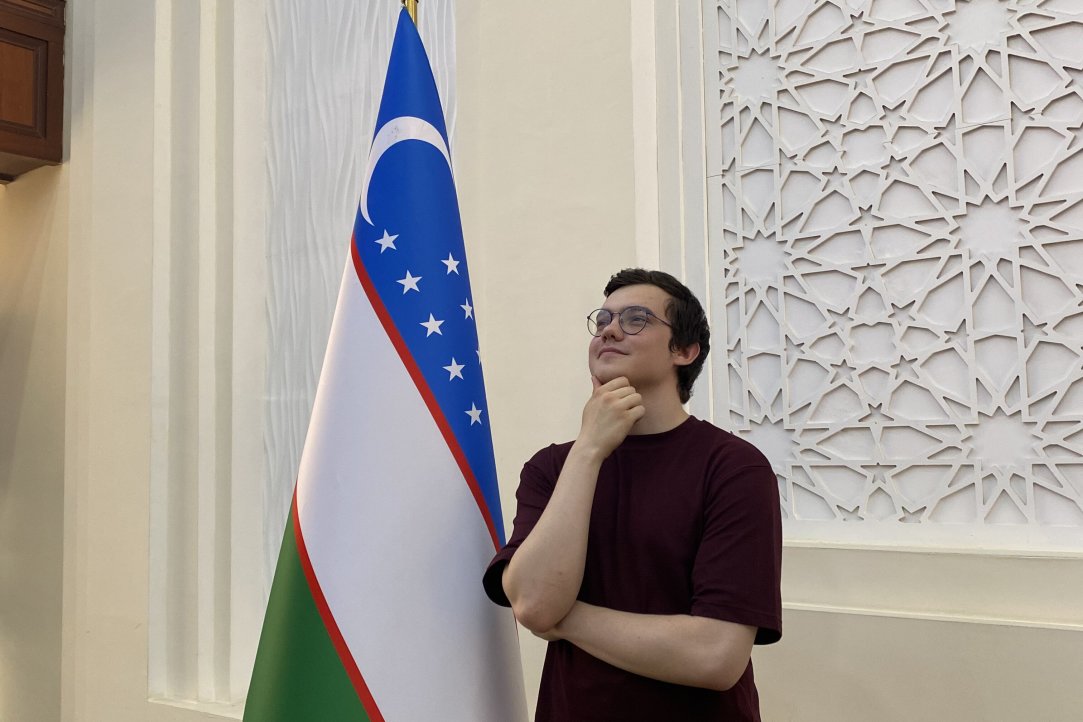 In July, three students of HSE University-St Petersburg took part in the 'Uzbekistan—Land of Tolerance' International Summer School at the National University of Uzbekistan named after Mirzo Ulugbek. The HSE students attended lectures on the history and culture of Uzbekistan and saw the sights of Tashkent and Bukhara. Andrey Vovk, student of the Bachelor's programme 'Asian and African Studies', shared his impressions of the Summer School.
11 August  2022
Evgeny Akulov and Evgeniya Zubko, graduates of the Bachelor's programme 'Political Science and World Politics', took part in the World Universities Debating Championships Belgrade 2022. They qualified for the playoffs and were ranked among the top 10 teams in the category 'English as a Foreign Language'.
11 August  2022
The Master's in Global and Regional History has students from Russia and all over the world. Some of them already have experience with historical methods, while others are encountering this academic field for the first time. We asked the students to share their personal experiences and tell us what they remembered the most about their first year at HSE University, what is unique and interesting about the programme, and whether it is difficult to study in English.
5 August  2022
While studying at HSE University-St Petersburg, students can take part in academic mobility programme with the universities of other countries. Among our partners are University of Rome Tor Vergata, Pompeu Fabra University, Seoul National University and others. Sometimes students go abroad to study in-person, sometimes they do it online because of the pandemic. We talked to the students who have taken part in the academic mobility programme with foreign universities this year.
4 August  2022
Alexandra Polosukhina, manager of Career Centre, talked to Liudmila Veselova, Academic Supervisor of the Master's programme 'Business and Politics in Modern Asia', about the employment of the graduated sinologists.
26 July  2022
In 2022 Kseniia Nicheuhina graduated from the Master's programme 'International Business'. While studying, she and her course mates often managed the projects for major companies. Currently, the graduate works for HSE Centre for International Education and uses all the knowledge gained. We have talked to Kseniia about the admission to the university, Asian and African studies background and studying on the programme.
20 July  2022