'The Most Important Thing in Such Trips Is That You Change Yourself'
Irina Shlegel, fourth-year student of the Bachelor's programme 'History', told us how she spent the autumn semester in Istanbul. Read about funny stories, studies, interesting places in the city and why it is important to leave your comfort zone in her interview.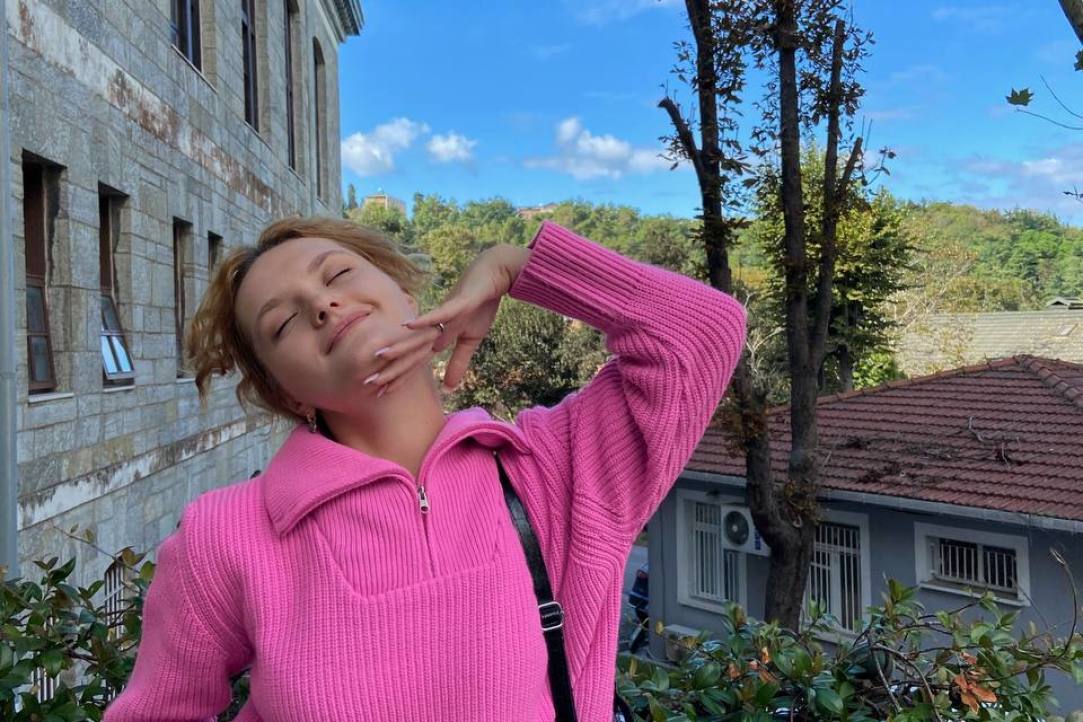 Now I am in Istanbul, Turkey. I applied last February during the admission campaign (I managed to do it during the last week). I came here on September 15. When I applied for the mobility programme, I had to write a motivation letter; this was a requirement of HSE University. The main set of documents includes an application, an individual curriculum, an expense form and a certificate of language proficiency. In the second stage, when you become a candidate, you have to provide some other documents directly to the host university.
In my case, my research interest and choice of country matched: I study eastern women, and now I am in Turkey to see them. But I am aware that many students reconsidered their research topic after they came to Turkey. I know a girl who spent a year here and changed the range of her scientific interests completely. Now she deals with migrants in Istanbul in the early 20th century.
There is no HSE University scholarship in Turkey at the moment. We pay for the trip ourselves, but there are various scholarships from the country. You can apply for them yourself, but you have to pay attention to the dates because the application period for the scholarship is a little earlier than the campaign at HSE University. I am here at my own expense. The university provides us with a dormitory, but it is cheaper to rent a room. I rent an apartment outside the city centre, but in the European side of Istanbul.
Studies are fully in English. Even if you were born and grew up in Turkey, you will speak English during the classes. But you can still learn Turkish—there are special courses for international students, beginners and advanced learners alike. There are also opportunities to study Korean, Spanish, Chinese and German. While many lecturers teach classes in English, they often switch to Turkish. Many students come from European countries, so you can practise your language skills with native speakers.
I tried to find courses which would fit my curriculum in St Petersburg. In particular, I was looking for courses which would coincide with my core ones. As for elective courses, I can choose those which coincide with my interests. For instance, I am keen on culture and architecture. People who come to Turkey should know that for the most part, everything is connected with this region. Sometimes it helps to find the specifics. I attended courses in Korean and Chinese history. We also studied the Ottoman culture, architecture, and the structure of mosques. We walked around the historical part of the city while the professor told us how the architecture had changed.
I like that we made our schedule ourselves. You can choose courses on politics, sociology, literature and psychology, and you can change and correct it as you wish. It happened that I was busy in the first half of the week: I studied from Monday to Thursday and was off from Friday to Sunday. I had enough free time. We have been to cities near Istanbul, to the west of Turkey, to Bursa, Cappadocia, Fethiye and to the Black Sea. Of course, we have not travelled as much as we would like to, but we managed to visit some places anyway. You don't even need a lot of money: just hop on a bus and go.
If you do not have the chance to leave Istanbul, you can always explore it. It is a huge city; the official population is 15 million people, but in reality, it seems more like 20 million. You can just roam about the historical part—there is history everywhere. You can visit mosques, which are open to visitors but you have to cover your head. We went to a store, saw a mosque, decided to visit it on the spot and discovered many beautiful and interesting things. We also visited the historical part: Hagia Sophia, the Basilica Cistern, the Blue Mosque, and archaeological museums. There are also bars, clubs, parks and museums of contemporary art. Students can get museum cards, which allow you to visit the majority of museums for free. Not all of them are free, but you can get a discount at least.
The biggest difficulty for me is acclimatisation. During these six months, it seems to me that I was constantly ill. It is not cold here (for example, it is eight degrees above zero at the moment), but it is rather damp because of the wind from the Bosporus Strait. If you go down to the underground, it is stuffy there, but when you go outside, it is windy. Another problem is that now bank cards do not work here. So you have to look for every possible way to draw money out. You have only 60 days at an early stage when you enter into a contract to prepare all the documents and insurance. These problems are not so serious, but it gets on your nerves. You worry a little, but in general, everything is sortable.
The most important thing in such trips is that you change yourself. I noticed that when I came here I was one person, but I leave as a completely different one. At the very least, you change because you have to use skills which you knew nothing about before. You need to communicate with people and find a common language—then you become friends and a group forms. You are all different and have different backgrounds, but you communicate and travel together. You improve your communicative skills and open up more as a person who takes responsibility for your life.
Sometimes it is funny when you talk to new people and teach each other your languages. We taught the Germans such phrases as 'let's go', 'come on, come on' or 'I am tired, everything hurts' in Russian, and they use them now. We like sitting on the grass and talking together in a circle. One day, we were discussing something, and I was gesturing a lot and talking in Russian with Russian girls. Having heard my voice, a boy came up to us. He was from Moscow. This is how people from Russia meet. He said 'I heard you!' from many metres away, came up and asked where he could grab a bite.
Lots of people have come up to us while we were speaking Russian. For example, the mother of a young Turkish guy knew Russian and addressed me: 'Do you know Russian? I want to talk to you!'—this is how you make more and more new acquaintances. They could be from anywhere—from Azerbaijan or Turkey—and they just want to practice Russian. We met a man from England who was studying Russian, and we taught him grammar. Of course, he taught us English in return.
Before I arrived, I had rented a room for myself. But I also decided to book a hostel as I thought: 'I will live in the centre, walk about and buy everything I need. I will spend four days like a queen!' I took a shuttle from the airport. I arrived at the hostel, and they told me: 'You don't have a reservation'. I started texting my friend who was in Turkey—she had already finished her first semester and extended her studies for the spring semester. I asked her to order a taxi for me. I was running out of internet as I was still using my Russian SIM. I tried to hail a taxi for a very long time—it took 30 minutes. I arrived at the flat I had rented, but I couldn't get inside because my flatmate went for a walk. I had to wait for her for an hour and a half and had a meal. As you can see, my first day was very strange, but it immediately powered me up. My mum told me: 'It proves that real life is not a bed of roses.'
For me, the mobility programme is a great opportunity to communicate with people and improve my social skills. I noticed that I had improved my English a lot. I seem to have done the same with German, though I had been learning it only in my second and third years of studies. I also would like to learn a little Turkish. I like this country and my research interest is concentrated here. I can freely watch and study.
My experiences with people make up for all the drawbacks. The social circle that formed and the way I started to communicate with people were worth it. You learn to cope with the stress caused by the trip to an unfamiliar country and the lack of language knowledge. You grow as a person and find ways to solve problems quickly. It gives you a great experience.
To those who are planning to go, I would recommend preparing all the necessary things in advance! Perhaps you should also learn a little of the language of the country you are going to (at least all the necessary phrases). Arrange accommodation and think over your first route: how to get from the airport to your accommodation and the university. It is important to have that information.
Do not be afraid to go on a mobility programme. It is vital to leave your comfort zone to understand that life can be different. Of course, it is your right to stay, but then you will never know what you are capable of. You might not discover yourself; you will lose an opportunity and never understand how big the world is, how different people can be, and which opportunities are there for you when you decide to click the 'Apply' button.
Text by Elena Tepaeva,
third-year student of the Bachelor's programme 'History'