Sun from Inside St Petersburg: Artistic Opportunities for Nigerian Artists
The diverse HSE University community includes people from different countries and continents who can share their cultural experiences and generate novel ideas with their never-ending creativity and love for art. The Master's programme 'Arts and Culture Management' welcomed several students from Nigeria last year. Today, they are happy to share their sources of inspiration and their expectations of the programme and their future life.
The Master's programme 'Arts and Culture Management' strives to facilitate an international exchange of ideas and always welcomes people from different backgrounds. How do people from different countries live together, make creative projects, and learn to become art managers in the future? This is what our first-year master's students from Nigeria will tell you about. Several international students have started their academic careers in St Petersburg. For some of them, it is a brand-new experience that brings challenges and pleasant moments. But what really stands behind their choice?
As a visual artist, Mayowa Johnson Agbeniga came from Nigeria with a clear dream to integrate his desire for design into the cultural heritage of St Petersburg. While studying on the programme 'Arts and Culture Management', he realised that students can freely express their opinions and ideas and that their suggestions will always be respected or adopted. At the same time, he believes that project participants must exert a great deal of force and effort. There is plenty of work related to the studying process: to plan a project, gain more practical experience, and, finally, capture the romance and fun of the process of artistic creation.
Mayowa Johnson Agbeniga, 1st-year student of the Master's programme 'Arts and Culture Management'
The culture of St Petersburg is the treasure house of the entire art world. We should not disappoint such a garden full of flowers. Art management is a work of overall planning, not empty talk. I started as a visual artist for pleasure, then it became my career. I used to have my studio and a mini gallery in Nigeria. Currently, I have been doing more oil paint on canvas. But I am not restricted—everything depends on what idea I want to represent. So, I'm versatile: charcoal, pencils, pen, chalk pastel, oil pastel, oil paint, and acrylic. Sometimes I use fabric, newspaper, and plastics. I have taken part in art fairs and exhibitions. Selling art here is one of the things I'm looking forward to. I think the reason I chose this programme is that many passionate artists just make art; they don't know anything about the business and the industry of art. Meanwhile, those in the art business may never have lifted a brush, yet they make millions and billions of dollars in the global art space.
While art and culture certainly draw people to Russia, they are not what makes people stay for a long time. When it comes to expectations of the future, many people talk about socialisation, work, and entertainment. Students mention communication with professors, classmates, and roommates as important factors. Mayowa Johnson Agbeniga asserts that the learning atmosphere at HSE University is very relaxed, and students can freely communicate with each other and their professors.
Opeyemi Ogundiran, who is also from Nigeria, obtained her bachelor's in Fashion Design in Russia. Before she came here, she had worried that Russians were as indifferent as they seemed from what she had heard online. Fortunately, she has found that most Russians are friendly and enthusiastic.
Opeyemi Ogundiran, 1st-year student of the Master's programme 'Arts and Culture Management'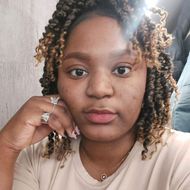 Over time, I began to understand that there are good and bad people here, just like anywhere in the world. Everyone is a regular person. Russia does have a lot of cultural differences from Africa. But the friendly communication and learning atmosphere made me more enthusiastic and interested in them. I hope to learn Russian so that I can get closer to the culture and life of the locals. The reason why I entered this programme and continued my education with a master's degree is that there are a lot of applied projects that I aspire to take part in; however, without a good knowledge of the Russian language it might be challenging.
Art is what motivates our international students to study in St Petersburg. Despite their differences—which can make life hard at times—they seize the opportunity to express their natural talents and pursue their dreams in the art-filled city. Their strong ideological devotion is what unites these aspiring art managers and creators.
Text by Sun Yihan and Daria Lukonina, 1st-year students of the Master's programme 'Arts and Culture Management'