Despite the pandemic, some HSE — St. Petersburg's students went abroad to academic mobility in September. So did Veronika Popkova, a third-year student of the programme 'International Business and Management'. She went to Lille, France. She had been studying in a blended learning mode until the end of October and then switched to distance learning. In this article, Veronika shares a story about her study experience and what she has managed to visit while being in France.
9 December  2020
November 18 a metaprogramme Skills4Future came to a close at HSE University  - St Petersburg. During a month participants were working on problematic tasks and projects devoted to the involvement of the youth in the life of the city, developing the concept of the festival for the Russian Museum of Ethnography, studying the cultural scenes of Saint Petersburg and the influence of coronavirus on the society. Let's see what results the students managed to achieve.
26 November  2020
One of the advantages of the Master's programme in 'Business and Politics in Modern Asia' is that many faculty members have experience working in business in Asia. One of these highly qualified specialists, senior lecturer and professor of practice of the Department of Political Science, Sergey A. Kolesnichenko, speaks about his experience working with Chinese companies and gives advice about how to find a job in China.
21 September  2020
Many international students study at HSE University - Saint Petersburg's English-taught programmes. They come to Russia from different corners of the world for different reasons: to learn the Russian language, to live in a new place, or to immerse themselves in an intercultural environment. We asked several undergraduate students to share their impressions of studying at the university, interacting with classmates and lecturers, and living in Saint Petersburg.
20 August  2020
Academic mobility is not just about studies but also about travels, improving your foreign language skills, and making new friends. Read on to learn about the exchange experiences of several HSE students and their respective programmes. The opportunities are endless: study languages in China, study law in Italy, or complete an internship in the Czech Republic.
17 August  2020
Tatiana Tarasenko graduated from the programme 'International Business and Management' in 2020. While getting her degree, she had three academic mobility trips to universities in the UK — in Lancaster, London, and Hertfordshire. All three times Tatiana had Erasmus+ scholarship. In this interview, Tatiana tells how international mobility has affected her, what is interesting about studying in the UK, and what students should pay attention to when applying for a scholarship.
13 August  2020
Upon finishing undergraduate and graduate programmes in Political Science (2014, 2016), Sofia Glazunova went to study in a PhD programme in Australia. Now Sofia is a research fellow at Queensland University of Technology (QUT), lecturer, and the author of the book I'm Going to Live in Brisbane, dedicated to her experience of moving to Australia and myths about studying abroad. In an interview, Sofia discusses her blog on Telegram, how it was transformed into a book, and the pitfalls one can encounter in the publishing business.
4 August  2020
St. Petersburg School of Economics and Management of HSE University – Saint Petersburg will host Analytics for Management and Economics Conference (AMEC). This event will take place from September to December 2020 and will be held entirely online. Angel Barajas, Chairman of the Program Committee and Head of the Finance Department of the St. Petersburg School of Economics and Management, told what the conference participants can expect.
24 July  2020
BarCamp 2020 arranged for the 1st-year graduate students of the 'Management and Analytics for Business' and 'Finance' programmes ended in HSE University - St. Petersburg in early June. Together with students and company representatives, we will tell you what the benefits of this event are and how it was being held in a remote format.
23 June  2020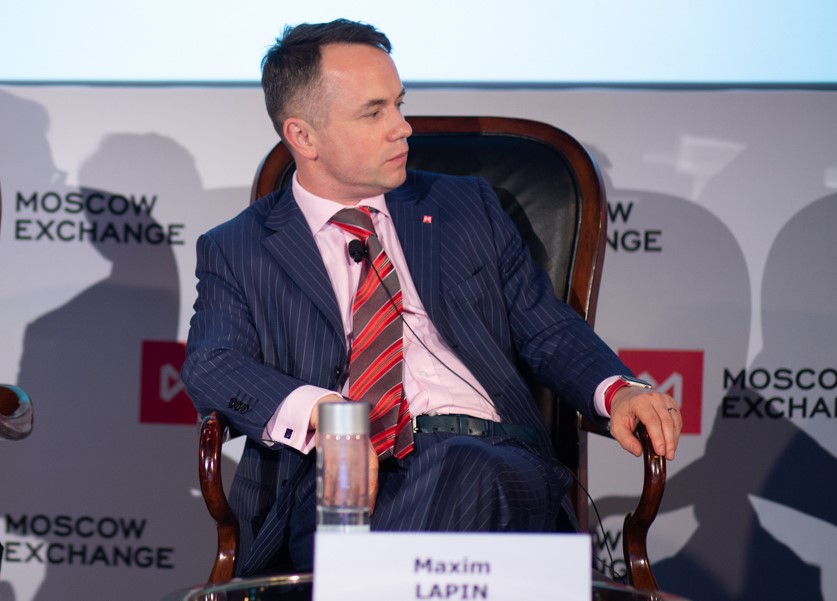 Not only scholars but also experts of various domains teach at HSE University - Saint Petersburg. Maxim Lapin, the Chief Financial Officer (CFO) of Moscow Exchange, teaches courses in strategy and business analytics for the students of the 'Management and Analytics for Business' Master's programme. The Editorial Office talked to Mr. Lapin about Saint Petersburg campus particularities, distance learning, and books that are worth reading for future managers.
25 May  2020