In light of the latest events, we all want to receive good news sometimes. Therefore, we decided to share with you how the conference 'Internationalization for International Students', which was held on December 13, 2019, has already positively impacted students' lives.
The conference gathered both international students and representatives of the university administration and became a platform for discussion and exchange of views. It allowed the university staff to speak about the activities of their units and explain how they might be useful to international students. Students, in turn, shared their vision of what improvements could be implemented with their involvement.
25 March  2020
With the goal of minimizing the public health risk to our campus community related to the coronavirus (COVID-19) outbreak, all in-person classes will be suspended at HSE University – St Petersburg starting March 17, 2020 until further notice.
16 March  2020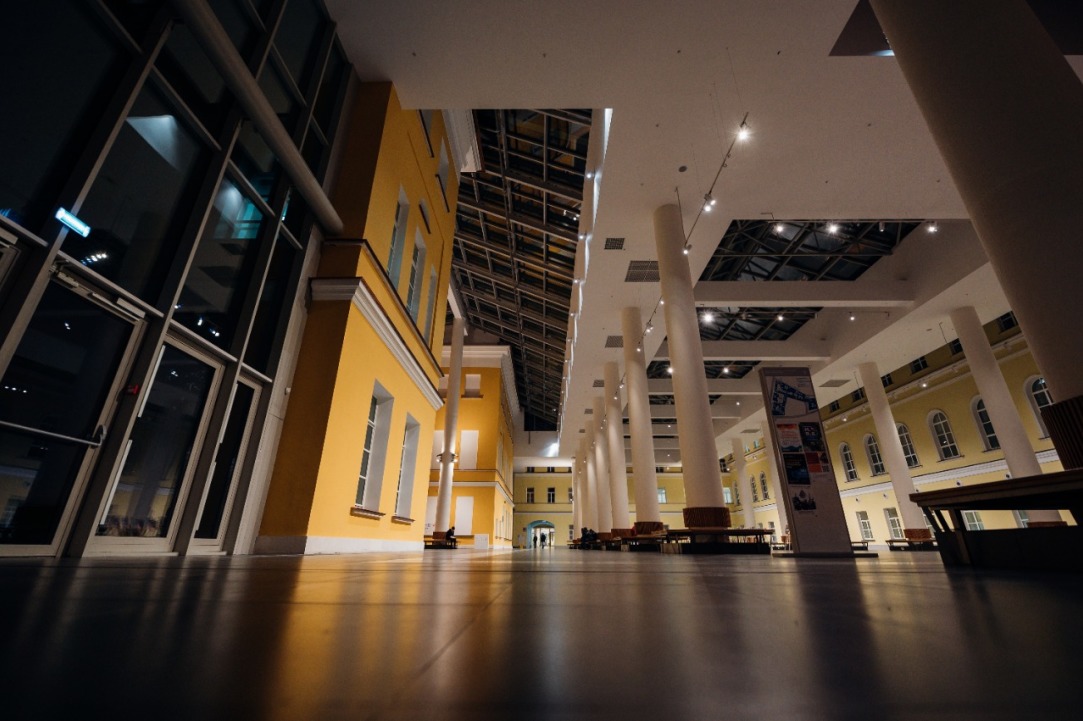 On March 7, Yaroslav Kuzminov, the HSE rector, signed an order introducing some restrictions and measures to prevent the spread of coronavirus infection.
7 March  2020
In January, Saint Petersburg HSE Winter School hosted a group of students from Smith College, the United States. Besides courses on Russian culture and history, they had an intense programme: weekends in Moscow, going to a theatre and numerous museums, watching a hockey game, and much more. We asked some Winter School participants about their experience in Saint Petersburg and how it affected them.
6 March  2020
What is Coronavirus? Coronaviruses are in fact a familiar family of viruses that cause respiratory tract infections, including the common cold and more serious infections. This new coronavirus called COVID-19 originated in Wuhan, China and was not previously found in humans.
18 February  2020
Nikolay Kapanadze, a student of 'Asian and African Studies' bachelor's programme, went for an exchange to Japan where he studied at Akita International University. The student tasted traditional food such as sushi and miso soup, travelled to Tokyo, and even worked in a local noodle restaurant. Nikolay told HSE – Saint Petersburg why it is necessary to have cash in Japan, where one can relax in Tokyo, and what are meal prices at the university canteen.
11 February  2020
On January 30, Yaroslav Kuzminov held meetings with students and teachers of HSE University's St. Petersburg campus. Below is a summary of the main points that the rector discussed.
3 February  2020
On January 24, the HSE Academic Council approved the new University Development Programme for 2030, which the Council had been drafting for the past year. Members of the Academic Council also discussed the status of the university's digital transformation.
27 January  2020
Last year, TEDxHSESaint-Petersburg conference took place at HSE University – St. Petersburg. The idea came into being thanks to Yaroslav Yasko, a student of 'Public Policy and Analytics' bachelor's programme. The conference will be held at HSE University – Saint Petersburg in March 2020. Yaroslav told us about the future event, what changes are to be implemented, and how many speakers will be at the conference.
14 January  2020
Director of HSE Saint Petersburg Sergey Kadochnikov reflects upon the past year and congratulates colleagues, partners, and students on the upcoming year 2020.
30 December  2019