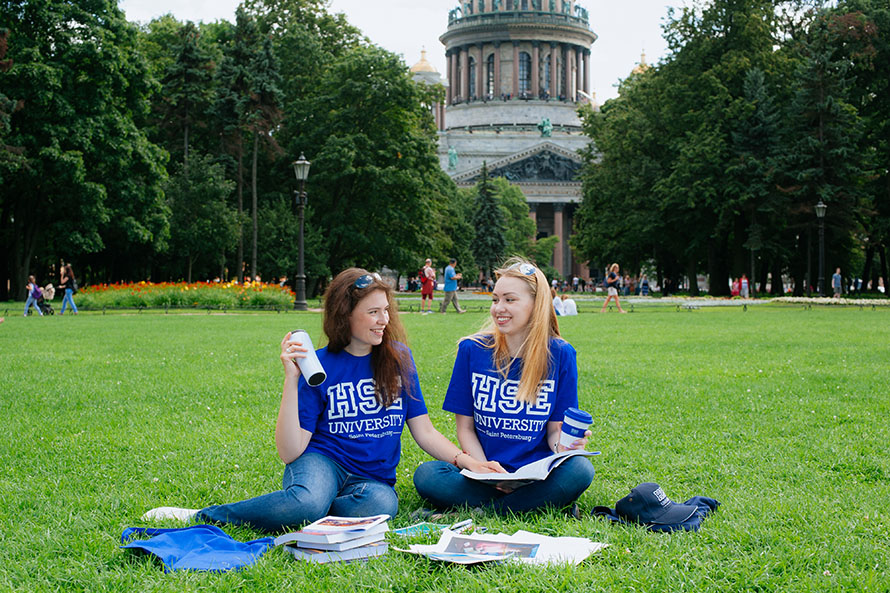 On August 21st, Saint Petersburg HSE Summer School, which has been taking place since 2017, came to a close. This year it moved online due to the pandemic. 44 participants from 18 countries, including France, Ireland, the USA, the Philippines, China, and others were joining Zoom classes for 3 weeks. The Summer School was also happy to host students of 15 HSE partner universities such as Università Cattolica del Sacro Cuore, King's College London, Sciences Po Lyon, University of Basel, Georg-August-Universität Göttingen, and others
31 August
The Centre for Youth Studies organized a course 'Urban Youth Cultures' for students of Aarhus University (Denmark). The faculty of the Department of Sociology and a student of the programme 'Modern Social Analysis' talk about the Denmark students' research topics and distance learning.
11 June
In January, Saint Petersburg HSE Winter School hosted a group of students from Smith College, the United States. Besides courses on Russian culture and history, they had an intense programme: weekends in Moscow, going to a theatre and numerous museums, watching a hockey game, and much more. We asked some Winter School participants about their experience in Saint Petersburg and how it affected them.
6 March
HSE University – Saint Petersburg Summer School offers a wide range of courses corresponding to different students' interests. However, Summer School is not only about studies: eventful programme, exploring the Cultural Capital of Russia during the white nights, meeting new friends from all over the world – this is not a complete list of reasons to participate in St. Petersburg HSE Summer School.
17 December  2019
Already in its fourth year, HSE University – St Petersburg International Summer School commenced this past week on July 1. During the next 13 weeks (actually, it goes beyond the summer session) students from all around the globe will enhance their knowledge in a wide range of fields.
5 July  2019
With multidisciplinary topics and an exciting cultural programme, the summer school offers an opportunity to obtain useful skills, explore the city of St Petersburg, and meet new friends from different countries. This year, participants are invited to choose from a wider range of academic fields – from social science and design to data analysis and programming.
26 March  2019
From January 3 to 20, 23 students from three American universities took part in a special winter programme held for the third time at HSE University – St Petersburg. We asked them many questions, including what they thought about Russia before coming here, what they would take back home, and one of the eternal questions – Moscow or St Petersburg?


30 January  2019
There is always so much to see, taste or experience when you are abroad. Just before setting off home to enjoy Christmas holidays with their families, exchange students from University College London (UCL) shared their feelings about Russian food, language peculiarities, clubbing and many more.
26 December  2018
Under the 'Study Abroad Programme in Russian Language and Culture' students improve their language proficiency and explore the Russian cultural heritage. Recently, they have been to Veliky Novgorod.
12 December  2018
Summer school means much more than study. 'Better to have a hundred friends than a hundred rubles', quotes Mathilde Garnier, a student from France. What else did she discover? Read the full story about her participation in Saint Petersburg HSE Summer School.
10 December  2018