The third day of the International University Startups & Spin-Offs Festival focused on investments: participants learned how to raise capital for their startups and engage in dialogue with investors. They also discussed crowdfunding.
27 June  2019
On the second day of the HSE Fest, experts and participants discussed the main stages of interaction with customers and what companies should do to increase sales. Here's what else the speakers shed light on.
26 June  2019
This year's theme of the International Partners Week held this past May was 'Nurturing Global Citizens for a Global World'. Participants gathered to discuss common issues that universities face in regard to internationalisation, exchange approaches to implementing the Global Citizens concept, visit the university's facilities, acquaint HSE SPb students with universities overseas, and, of course, enjoy St Petersburg's White Nights.
24 May  2019
On the second day of the conference 'Education and World Cities 2019: New Horizons of University Reputation' participants discussed university reputation beyond the rankings, the importance of establishing distinctiveness, as well as the role of international accreditations in the development of universities and business schools.
23 May  2019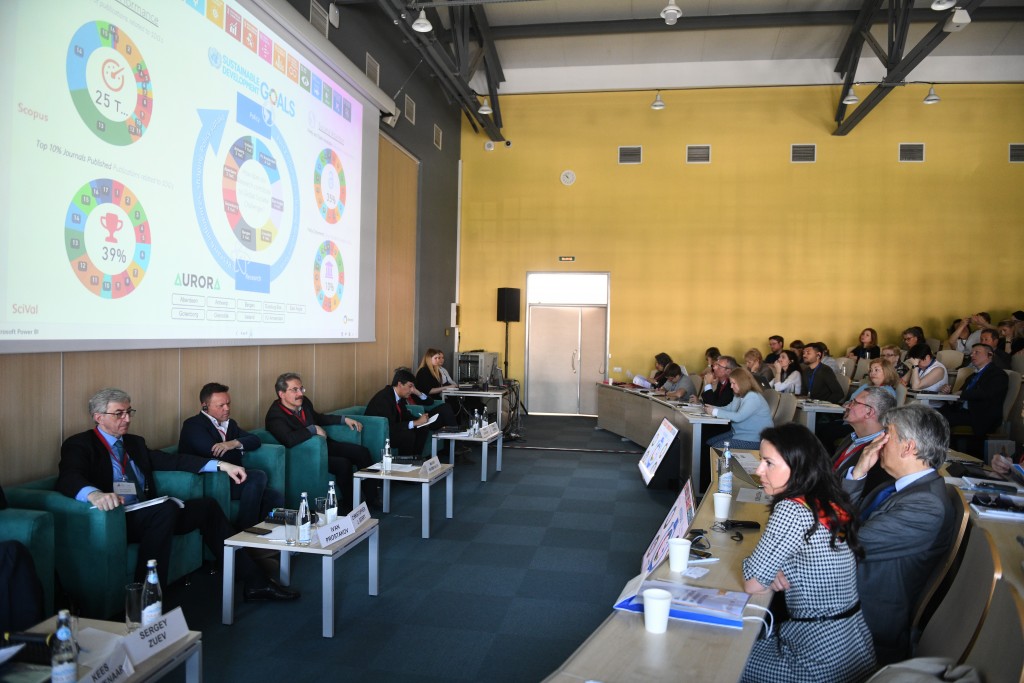 How can universities maintain a balance between competition and cooperation? Is it possible for higher education systems to adapt to the new digital reality? Who are university ambassadors? These questions were discussed during the first day of the Sixth International Conference 'Education and Global Cities: New Horizons in University Reputation'.
23 May  2019
On May 14, HSE University – St Petersburg welcomed a group of students from Tallinn Linnamae Russian Lyceum. Their visit took place within the framework of the 'Day of Universities' organised by the administration of the Lyceum to acquaint students with the leading universities of St Petersburg.
16 May  2019
Specialists of the HSE Centre for Youth Studies met with colleagues from the University of Georgia to discuss prospects for collaboration. They discussed the possibilities for development of academic exchange, summer schools, internships and a 'Social Analysis of Youth' track in the Master's programme 'Modern Social Analysis'.
17 April  2019
International Partner Week at HSE has brought together representatives of 25 universities from 15 countries of Europe, South-East Asia and the U.S., with which HSE has various cooperation agreements. During the event, the participants exchange information about their universities and their internationalization initiatives.
17 October  2018
On October 11-12, the HSE University - St Petersburg campus hosted the first ever international Kochubey Readings, devoted to the study of private collections in Russia and around the world. The conference took place under the patronage of the Kochubey family, members of which travelled to Russia from France, Belgium, and the U.S.
15 October  2018
We are particularly interested in expanding our international partner's network. Signing new student exchange agreements is a basic step in this processes. Let's find out the newest one, which is signed within AMEC.
1 October  2018