Chinese Fiction: To Read or Not To Read?
Understanding China requires knowing the Chinese language, reading scientific articles, and getting acquainted with the works of Chinese authors. We spoke to HSE University sinologists about which books by Chinese authors they found most interesting.
Chinese culture is becoming increasingly prominent in Russian society, and literature is an indispensable component of it. Given China's growing influence on the world stage, even those without a professional interest in Asian and African Studies should pay attention to Chinese literature, as fiction helps authors to capture the atmosphere of modernity. Many Chinese citizens are well read and love to quote lines from Chinese novels, especially the classics.
It is no coincidence that the continuing professional development programme in Literary Translation from Chinese pays special attention to contemporary literature—books by Chinese authors contain a lot of references to historical events in 20th- and 21st-century China. To help understand the history and culture of China, lecturers of the Department of Asian and African Studies have prepared a list of their favourite books.
Svetlana Krivokhizh, Associate Professor of the Department of Asian and African Studies at HSE University-St Petersburg
If I had to choose just one book by a Chinese author which I really like and recommend to everyone, it would be China in Ten Words by Yu Hua. China in Ten Words is a small collection of essays, each of which examines a word (for example, 'leader' or 'bamboozle'). But at the same time, Yu Hua has managed to turn all these sketches into one story. The narrative style is also very pleasant, like an old friend telling you stories over a cup of tea. Besides, I believe that many Yu Hua's thoughts on the troubled fate of his motherland will be very close to Russian readers' hearts.
Liudmila Veselova, Academic Supervisor of the Master's programme 'Business and Politics in Modern Asia'
On the university's course in Chinese Literature, we studied only classical novels: Romance of the Three Kingdoms, Water Margin, Journey to the West, Dream of the Red Chamber. The novels were extensive and difficult to understand, which discouraged my interest in Chinese literature for a long time. Only years later did I start reading contemporary Chinese literature actively, and now it is hard to stop. For now, one of my favourite works is the novel Frog by Mo Yan. I must say that for me, not all the author's works are 'readable', but this novel was striking and interesting. You find out more about the Cultural Revolution, the one-child policy, the daily routines of Chinese people and the personal transformations the majority of them had to go through. It shows you how time and political events put individuals through a meat grinder, changing their opinion and beliefs. But most of all, I liked how Mo Yan depicted the law of karma and justice: all the evil will return to you, and each person will take responsibility for their misdeeds.
Elena Soboleva, Associate Professor of the Department of Asian and African Studies at HSE University-St Petersburg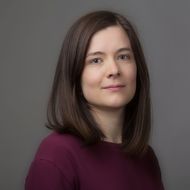 I would recommend the autobiographical novel Family by Ba Jin (1904–2005). Set in the 1920s, it tells the story of the rich Gao feudal family in the provincial town of Chengdu, which is the current capital of Sichuan province. Drawing on the example of the Gao family house, where four generations live at the same time, Ba Jin firstly depicts the traditional household of a big Chinese family, which in itself is very curious. Secondly, he shows how a patriarchal family disintegrates under the influence of political and social changes in China at the beginning of the 20th century. The time of the novel overlaps with a period of transition in the life of Chinese society, a period of disappointment in traditional Chinese values and the development of the 'New Culture Movement'. Under this movement, Chinese intellectuals and writers advocated the rejection of the old Confucian foundations in favour of modernisation and renewal. I recommend the novel Family to people who are interested in contemporary Chinese literature, as well as to those who want to understand the turbulent and eventful history of China in the first half of the 20th century.