'International Bachelor's in Business and Economics' to Divide Students by Level of Mathematical Training
This year, first-year students of the International Bachelor's in Business and Economics will be divided into three educational cohorts according to their level of mathematical training. This will help winners of olympiads, applicants with high points, and graduates of specialised schools to continue to develop their skills, while helping other students to more easily adapt to the training schedule. Read on to learn more about the new initiative.
First-year students of the International Bachelor's in Business and Economics will be divided into three cohorts. This will apply to subjects related to mathematics and economics: mathematical analysis, linear algebra, microeconomics and others. The new initiative does not apply to courses in management.
The first two cohorts are for students who are confident in their mathematical skills. They differ only in the language of instruction: Russian and English.
The third cohort is focused on providing a smoother transition to more difficult tasks in mathematical and economic disciplines. It is adapted for first-years with different levels of English proficiency who have to build a strong foundation in mathematical disciplines.
The division into cohorts is not related to entrance exam results. Every first year will be able to adjust to the new environment and develop their skills. By the third year, when students start to choose their educational tracks and begin professional training, all three cohorts will have the same level of training in mathematics, economics, and English. As such, every student will have intense preparatory work.
The cohorts will be determined based on the results of initial testing at the beginning of the programme. At the end of the first semester, students will have the option to change cohort or attend some of another group's classes.
Participation in project activities and international academic mobility will be available to all students equally. Any student will be able to choose the project that interests them most, including with such organisations as the Alexandrinsky Theatre, Gazprom Neft, Bookvoed and VK. The opportunity to spend a semester on an exchange programme at a foreign university will still be available to all students who perform well academically.
Victor Krakovich, Academic Supervisor of the International Bachelor's in Business and Economics
The programme offers students a platform for successfully starting their studies and further activities. Students come to us with different levels of training. It is important that students with more training don't get bored, and that others have an opportunity to focus on the fundamentals. After two years, the knowledge of students in different cohorts will gradually become equal; this improves their chances for success in the future and helps them to become more confident in their abilities.
Nikolay Teliatnikov, Lecturer at the Department of Economics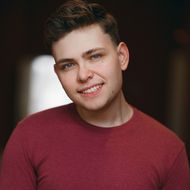 Studying is similar to working out at the gym in many ways. If you lift a heavy barbell that you are not ready for, you might throw out your back. You have to exercise and gradually increase the load. The same goes for studies: solving a difficult task without training is impossible. You should accumulate knowledge, constantly solve tasks and move on to harder ones. This is how we are going to work with the third cohort, so that all the students will gradually reach an equal level of knowledge.