Specialists of the HSE Centre for Youth Studies met with colleagues from the University of Georgia to discuss prospects for collaboration. They discussed the possibilities for development of academic exchange, summer schools, internships and a 'Social Analysis of Youth' track in the Master's programme 'Modern Social Analysis'.
17 April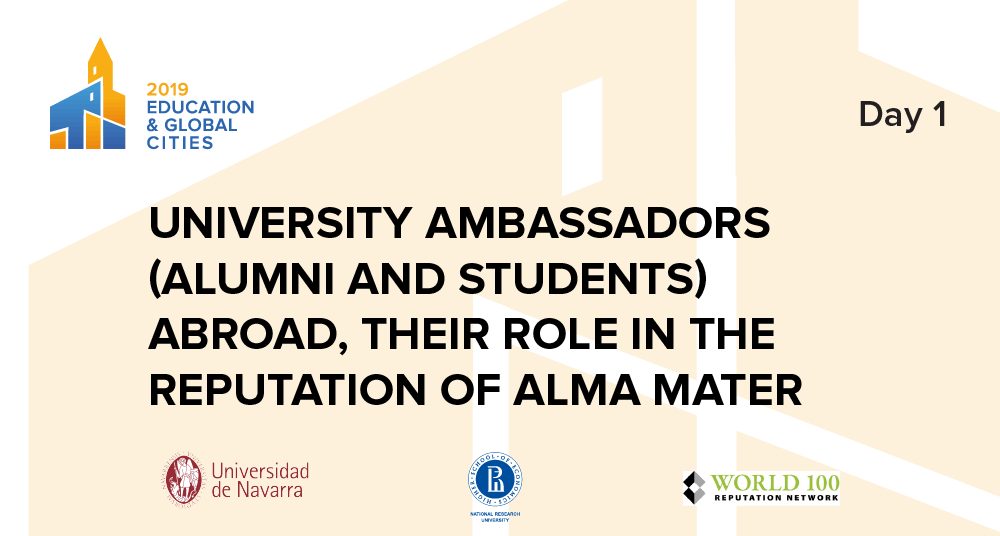 HSE News Service talks with Olga Krylova, the Head of HSE – St Petersburg's International Office, about the role of student ambassadors in the reputation of their alma mater.
16 April
Alexandra Malysheva, a graduate student of the HSE St. Petersburg Schools of Physics and Mathematics and Computer Science, received the Ilya Segalovich scientific award. The Expert Council of the award chose her among nearly three hundred young researchers.
15 April
On May 22, international and Russian experts will gather at HSE – St Petersburg to discuss new approaches to the development of universities' partnerships. The growing role of educational associations, consortia and networks in the development of international education will be the key topic of the discussion.
9 April
On 22-23 May, HSE University – St Petersburg will host the sixth annual international conference, 'Education and World Cities 2019: New Horizons in University Reputation'. This year, the conference will focus on the issue of universities' reputations and brands beyond the world's university ranking systems.
2 April
HSE Saint Petesrburg is inviting proposals for setting up laboratories in the fields of digital business research and at the intersection of cognitive sciences and social informatics. Projects selected in the framework of the competition will be granted financing for the period of 2019-2022. The proposals have to be submitted by April 15, 2019. Read Q&A to learn more about this competition.
19 March
Ronald Inglehart, Chief Research Fellow at the Laboratory for Comparative Social Research (LCSR), topped the The Political Science 400 and became the most cited political scientist in the United States.
8 February
On December 18, Sergey Kadochnikov, Director of HSE University – St Petersburg, and Georgy Vilinbakhov, Deputy General Director of the State Hermitage Museum, signed an agreement on cooperation between the university and the museum in the education and research.
20 December  2018
Elena Kochetkova, Senior Lecturer at the Department of History and a Research Fellow at the Laboratory for Environmental and Technological History, has received a prize for the best research on socialism awarded by the Estonian Institute of Historical Memory. Researchers from 13 countries participated in the competition.
3 December  2018
On October 11-12, the HSE University - St Petersburg campus hosted the first ever international Kochubey Readings, devoted to the study of private collections in Russia and around the world. The conference took place under the patronage of the Kochubey family, members of which travelled to Russia from France, Belgium, and the U.S.
15 October  2018