Staff and students of the Laboratory of Sociology in Education and Science presented their papers at the GESIS Computational Social Science Winter Symposium, which took place at the beginning of December in Cologne.
8 December  2015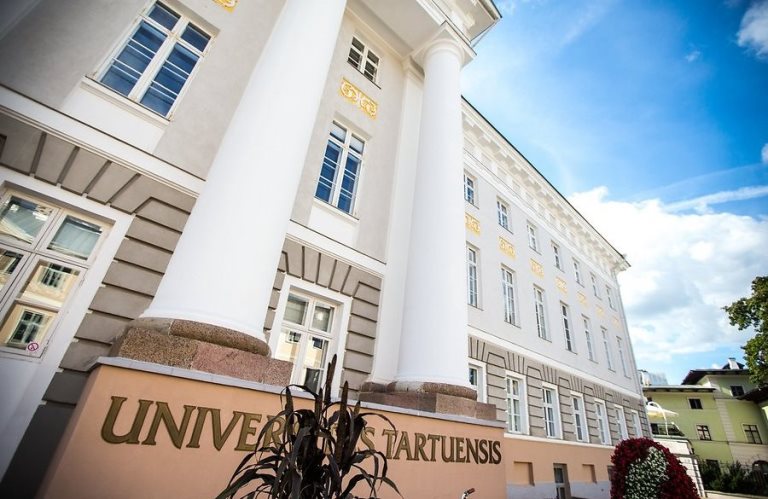 On 25 November Deputy Director of HSE St Petersburg Daniil Alexandrov acted as an opponent for a PhD dissertation defence at Tartu University. In many European countries dissertation defence opponents are often colleagues from abroad. To be invited is a sign of respect for an academic and boosts the credit his or her university as a whole. 
3 December  2015
Professor Wagner delivers a lecture at HSE Saint Petersburg on 'Progress: A Reconstruction'
3 December  2015
Professor Paul Kind, University of Leeds, led the International Centre for Health Economics, Management and Policy seminar at the HSE St Petersburg.
30 October  2015
HSE St Petersburg initiated and organised an international conference on Minorities and Conflicts: Asian and African States in the Modern World.  Academics from Russia, South Korea, South Africa, Turkey and Armenia gathered for the event on 9th and 10th October.
12 October  2015
The International Laboratory for Comparative Social Research (LCSR) was established in 2010 in the first wave of a competition for government mega-grants to attract major academics from abroad to Russian universities. The famous American sociologist and political scientist Ronald Inglehart, Founding President of the World Values Survey and professor at the University of Michigan, became the laboratory's first Academic Supervisor.  
30 September  2015
Seongsoo Choi, PhD in sociology and Junior Fellow at the Center for Research on Inequalities and the Life Course (CIQLE), Yale University, will begin teaching in his new role as Assistant Professor of Sociology at the HSE St. Petersburg campus in September. He spoke to the HSE English News service about his research in social inequality, about the work he will be doing at HSE St Petersburg and about being a part of the international academic community.
1 September  2015
Research on game theory has a strong history in Russia, and this year's opening of the new HSE International Laboratory for Game Theory and Decision-Making in St. Petersburg will only help it grow stronger. Leading the laboratory, which will include researchers from the St. Petersburg Institute for Economics and Mathematics, will be Herve Moulin, Donald J. Robertson Chair of Economics at the Adam Smith Business School at the University of Glasgow. Prof. Moulin is a scholar who is known for his research contributions in mathematical economics, in particular in the fields of mechanism design, social choice, game theory and fair division.
27 August  2015
The new HSE International Centre for Health Economics, Management and Policy (CHEMP) is seeking to recruit a number of Masters (or advanced Bachelors) students to work or undertake study/research experience within the activities of the research centre. Based in the new Kantemirovskaya building, CHEMP is a multidisciplinary research initiative exploring leading edge issues in the health economy, including: the management of cardiovascular disease; the measurement of health outcomes and experiences; the economics of smoking; the challenges of health reform in a shrinking economy; policies to improve health behaviours; the healthy ageing of the population; and the growing problem of mental illness.
27 August  2015
Ninth Summer School RuSSIR Opened Today at HSE in St. Petersburg.
The Russian Summer School in Information Retrieval (RuSSIR 2015) is taking place from August 24th – 28th, 2015, in the new university building on Kantemirovskaya. This year the school has been organized by the HSE Internet Studies Lab and the Russian Information Retrieval Evaluation Seminar (ROMIP).
26 August  2015