On May 23 and 24, 2016 the Game Theory Laboratory of the HSE St Petersburg held its first international conference entitled "Game Theory and Mechanism Design", in memory of the late Victor Domanskiy.
26 May  2016
A group of 15 BA and MA students from the Department of History, HSE SPb participated in the first part of a joint research and educational seminar "Turning Points: Russia and Germany, 1980-2000" organized by the Department of History, Higher School of Economics in St. Petersburg and Humboldt University in Berlin from 1st to 8th of May. The course was led by Ekaterina Kalemeneva (HSE SPb) and Krestin Bischl (HU zu Berlin).
20 May  2016
On April 6th, 2016, students from Tilburg University, participants of the Outreaching Honors Programme for outstanding Bachelor's students who aspire to apply their knowledge and skills to solve social issues, visited HSE in Saint Petersburg.
6 April  2016
HSE - St. Petersburg has hosted a round table of the Student Scientific Society of Political Scientists "Our neighbors" with the participation of Irina Mangule, The General Consul of the Republic of Latvia.
25 March  2016
Fifteen MBA students of Global Business from Rutgers Business School, USA, visited HSE in St. Petersburg to participate in a roundtable discussion on the specifics of doing business in Russia.
22 March  2016
Ms. Fidelma Russo, Senior Vice President and General Manager of EMC Corporation, delivered a lecture for students of HSE St. Petersburg on January 26, 2016.
1 February  2016
Professor Robert Kravchuk from Indiana Univresity has been invited to participate in the International Student Research Forum and the Winter School at HSE Univeristy - St. Petersburg at the beginning of February 2016.
21 January  2016
'The ability to work as a team and the communication skills acquired at HSE undoubtedly helped me in my studies'. Nadezhda Antonova, HSE graduate in Management, spent a semester in the Netherlands as part of an exchange programme. She shared her impressions and told us about her everyday study life.
7 August  2015
A one-month-long exchange for students from the Centre for Russian, European, and Eurasian Studies at Birmingham University (UK) in HSE has come to a close. They share their impressions.
29 July  2015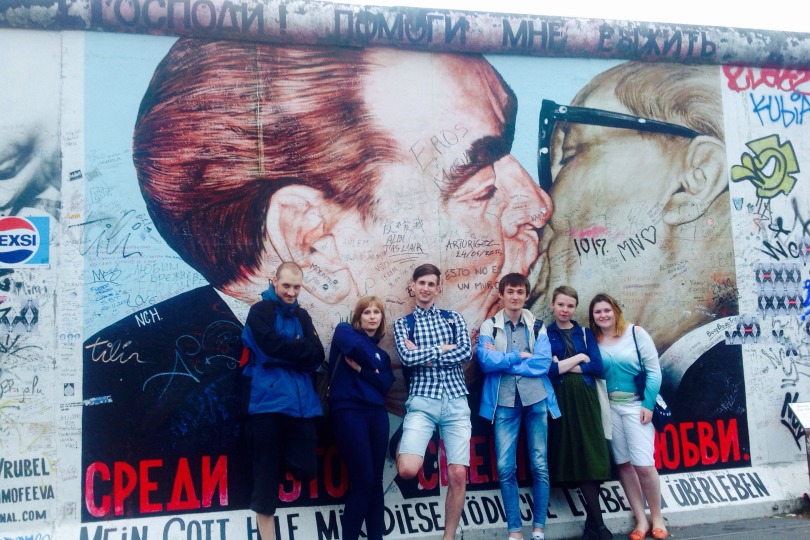 A group of 14 undergraduate and postgraduate students from the Department of History at HSE St. Petersburg took part in a joint research and educational seminar with Humboldt University in Berlin and Bielefeld. The seminar, which was devoted to the culture of historical memory of World War II and Political Regimes of the 20th century, was led by Alexander Semyonov, Head of the Department of History, Dietmar Wulff, Associate Professor at the Department and the German Academic Exchange Service (DAAD) and Kerstin Bischl of the Humboldt University Chair for the History of Eastern Europe. The trip was made possible thanks to a grant from the German Academic Exchange Service.
15 July  2015