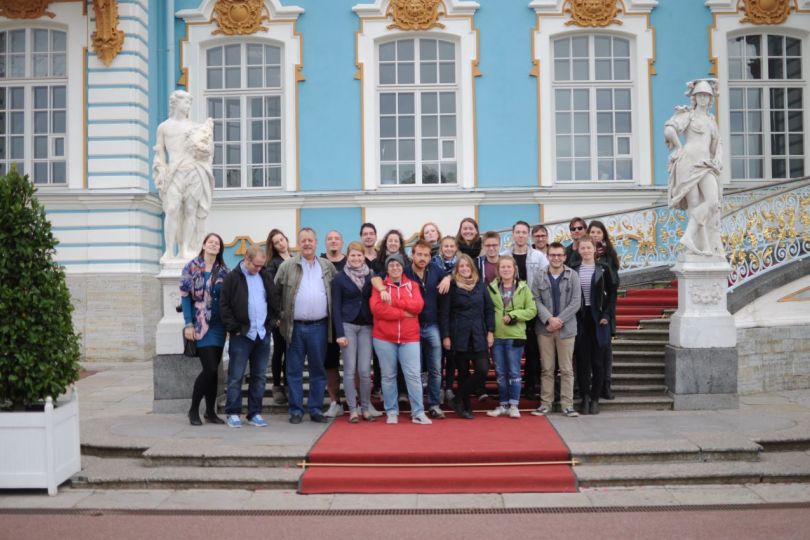 The International Summer School organized by the History Department of HSE St. Petersburg in partnership with German Academic Exchange Service (DAAD) has finished. On the 29th of September 22 students from17 German universities, who had come to Saint Petersburg to study Russian history, culture and language, received their certificates of participation in the programme. The next day they set off for home taking with them their unique experience of studying in the most beautiful Russian city, new ideas and understanding of this country and its people.
2 October  2015
From September 15 to 18, 2015, a delegation from HSE took part in The Annual EAIE Conference for the second time. This year international experts in higher education gathered in Glasgow.
30 September  2015
Artyom Sedov, a student of HSE in St. Petersburg is currently pursuing his Master's Programme in Marketing Technologies. Aside from studying, he is also participating in the volunteer programme called "Student Buddies" — using his free time to help international students with everyday issues. Artyom gave an interview to the HSE news service about the buddy network.
28 September  2015
Lukas Geyer, a free-mover student from the University of Bayreuth in Germany, is currently studying in the Bachelor's programme in Economics at HSE St. Petersburg. Lukas recently spoke to the HSE news service about his studies and connections to Russian culture.
24 September  2015
On September, 8th the HSE St Petersburg's History Department opened a new Summer School on "The Topography of Imperial Power: the Political Space of St. Petersburg".
17 September  2015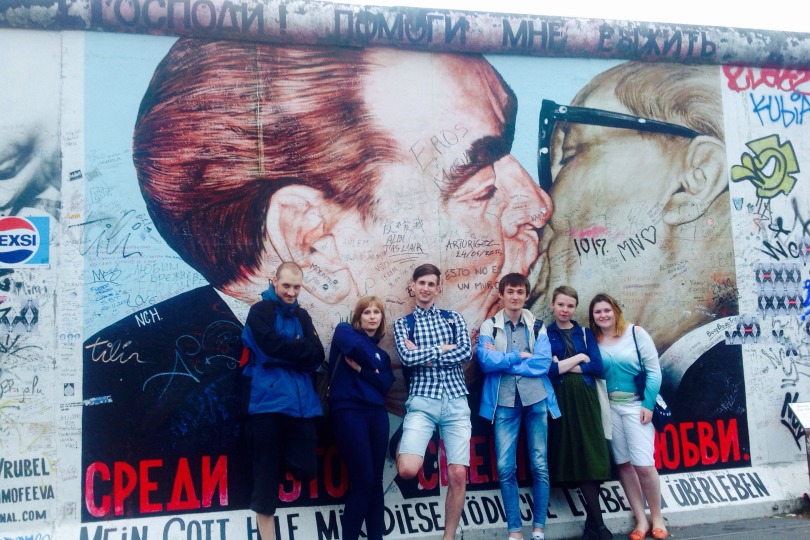 A group of 14 undergraduate and postgraduate students from the Department of History at HSE St. Petersburg took part in a joint research and educational seminar with Humboldt University in Berlin and Bielefeld. The seminar, which was devoted to the culture of historical memory of World War II and Political Regimes of the 20th century, was led by Alexander Semyonov, Head of the Department of History, Dietmar Wulff, Associate Professor at the Department and the German Academic Exchange Service (DAAD) and Kerstin Bischl of the Humboldt University Chair for the History of Eastern Europe. The trip was made possible thanks to a grant from the German Academic Exchange Service.
15 July  2015
In late June an official delegation from HSE St. Petersburg comprising Sergey Kadochnikov, Alexander Semyonov, Tatyana Alexeeva, Elena Rogova and Christopher Gerry visited Turin university, where they signed an agreement on cooperation.
10 July  2015
Albina Manikeeva, HSE graduate in economics, is vice president for finance at AIESEC, an international student organization. She spoke to us about the opportunities to participate in international study exchange programmes, and professional and social internships.
8 July  2015
ECOSUD 2015, the 10th International Conference on Ecosystems and Sustainable Development, has taken place in Valencia. HSE St Petersburg was represented by Tatyana Grishchenko, Assistant Professor at the St Petersburg School of Economics and Management and academic supervisor of its management programme.
24 June  2015
On Thursday 4th June the Richard Stites Memorial Library opened at HSE St Petersburg. Courtney Nemroff, USA Acting Consul General to St Petersburg was there for the grand opening ceremony.
4 June  2015