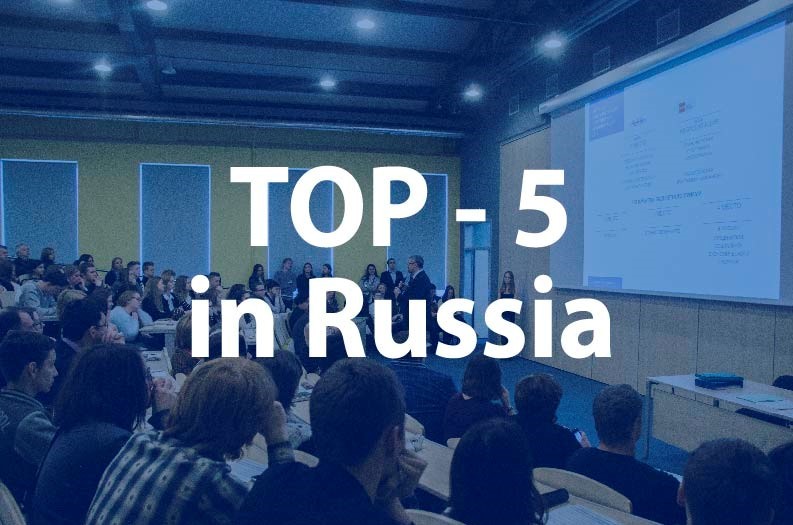 This year has been filled with new heights in rankings for HSE University – St Petersburg. The latest one relates to enrolment standards in Russian universities and covers admission to Bachelor's and Master's programmes.
27 September  2018
Modern life is full of dynamic challenges. Some require a comprehensive strategy to develop skills, while others require us to take a wider view of educational processes. What is HSE - St. Petersburg doing to offer a competitive education?
19 September  2018
Konstantin Noskov, who received his Master's degree from HSE University in 2001, will head the Ministry of Digital Development, Communications and Mass Media. He is the second HSE alumnus to join the Russian government: Maxim Oreshkin will continue to lead the Ministry of Economic Development.


18 May  2018
The results of the 2017 Best Student Scientific Research Competition (NIRS) have been announced. We take this opportunity to name and honour the winners, the runners-up, and their academic supervisors.
15 January  2018
M Hugo de Chavagnac, Consul General of the Republic of France has given a visit to HSE University in St Petersburg this week, December 12, 2017. The Higher School of Economics in St Petersburg is among the first sites of official visiting for his new assignment.
14 December  2017
Nowadays there is an online service or an app for every business challenge or a household chore. Rapidly emerging multi-user services and systems lead to significant changes within many areas of computer science and informatics. In 2018 HSE Saint-Petersburg launches a new master's programme in Information Systems and Human-Computer Interaction.
13 November  2017
The Institute of Continuing Professional Education at HSE in St. Petersburg has been certified as an Academic Partner of Chartered Institute of Management Accountants (CIMA).
9 November  2017
Professor Alexander Sungurov was awarded a medal «for the protection of human rights in the Republic of Ingushetia».
2 November  2017
The Higher School of Economics was recognized as a leader among Project 5-100 universities following a recent session held by the Council on Competitiveness Enhancement of Leading Russian Universities among Global Research and Education Centers. The session took place in Yekaterinburg on October 27-28 and was chaired by Olga Golodets, Deputy Prime Minister of Russia.
1 November  2017
Higher School of Economic – Saint Petersburg took the 6th position in quality of budget-funded admission in the country in 2017 according to the data gathered in the 8th annual monitoring regarding quality students enrolled into Russian higher educational institutions based on the results of  Unified State Exam (USE) and Olympiads in 2017 – informs  International Information Agency 'Rossiya Segodnya'.
25 October  2017