Tag "students"
Nikita Sidorov is a fourth-year student of the Political Science and World Politics programme. Recently he went on an academic exchange and spent a semester at one of the most prestigious universities in the world – University College of London (UCL). In this interview, he shared with the editorial board his impressions on the exchange semester.
26 October  2021
Due to the threat of the spread of the novel coronavirus infection COVID-19 and in accordance with the Decree of the President of the Russian Federation, HSE University – St. Petersburg will temporarily switch to a distance learning. The order signed by Anna Tyshetskaya, Director of HSE University's campus in St. Petersburg.
23 October  2021
The HSE St. Petersburg administration has issued an order 'On the specifics of organizing the educational process with the participation of students and postgraduates of HSE University – St. Petersburg in the 2021–2022 academic year'. The order outlines measures to protect students from COVID-19 for the 2021/2022 academic year.
27 August  2021
Many students from other countries join the BA Programme in Political Science and World Politics. We have asked our first-year students – Kanat Islambekov from Kazakhstan, Reynaldo Rodriguez from Honduras and Xing Xingmeng from China – to share their impressions about the programme.
16 May  2021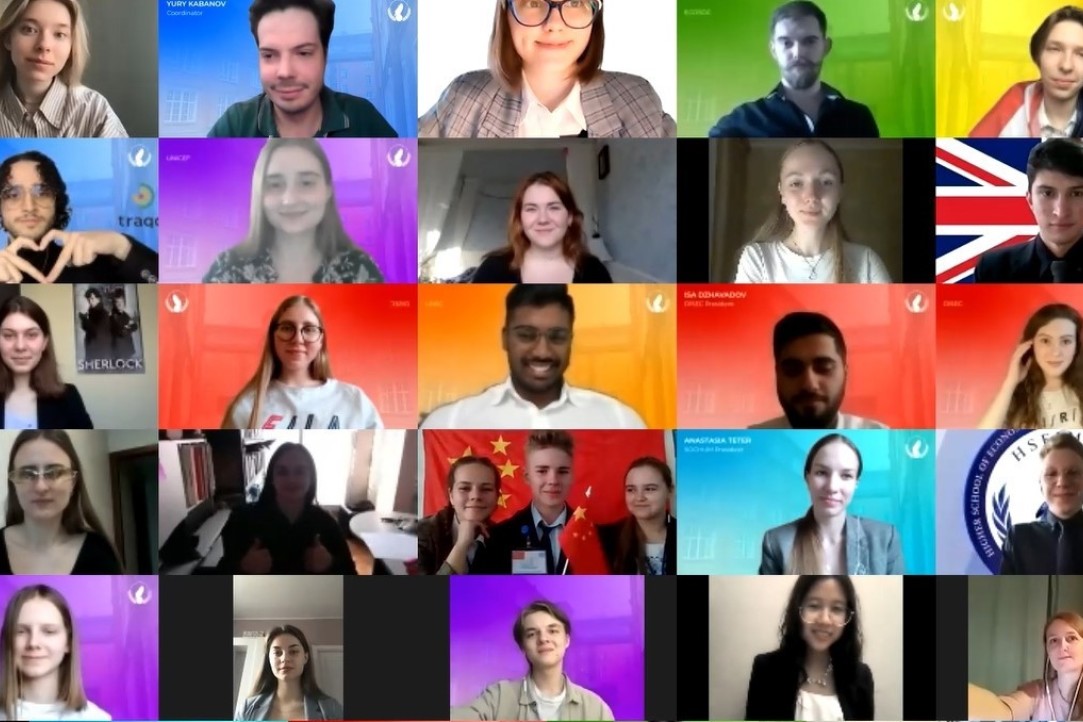 The third annual International Model United Nations conference «HSEIMUN» took place at the HSE University in Saint-Petersburg on 9-11 April. This year it was held online and gathered more than 120 participants from 7 countries.
22 April  2021
The international ambassador project is one of the leading projects by the international study office of the HSE University in St. Petersburg. This project helps to create awareness about the University in various countries and hometowns. We have talked to Ibuowo Grace, a fourth-year student of the BA Programme «Political Science and World Politics», who is serving her second year as the international student ambassador of the HSE University. 
11 March  2021
Ekaterina Shevyakova shares her inspiring story about how she got accepted to three American universities at once.
8 February  2021
Students who have temporarily moved out of the dormitory for the period of distance learning can apply for the discount of 50% of the total cost of the accommodation fee.
6 November  2020
When HSE University — Saint Petersburg switched to distance learning, our international students had to make a difficult decision: stay in Russia or return home. The HSE St. Petersburg Editorial Office found out how the students deal with self-isolation in the dormitory and at home, what has changed in their educational process and what they do in their spare time.
6 May  2020
The first edition of the newsletter about internships, summer schools and grant opportunities
16 December  2019