'HSE University is Beyond My Expectations'
The first semester will come to an end soon. The students have already met their groupmates and lecturers, faced the first exams and got their first grades. We talked to our international first-year students and asked them about their impressions of the university and educational programmes.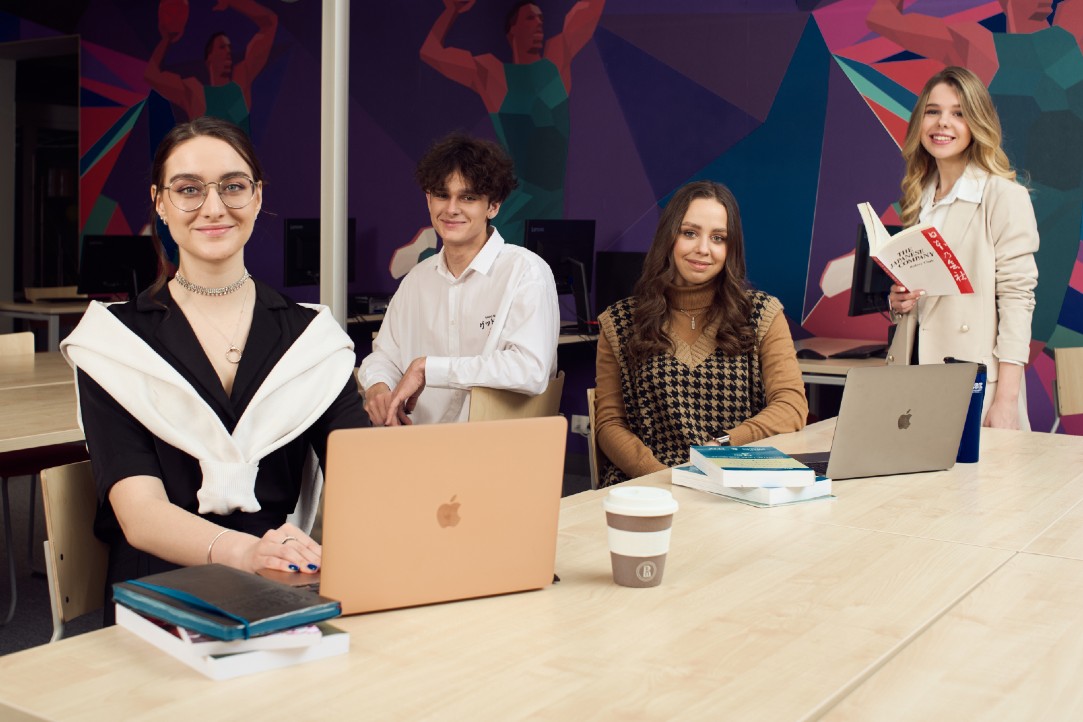 Lilit Zakaryan, Armenia
1st-year student of the Master's Programme 'Applied Economics and Mathematical Methods'
After three months, I can say that all my expectations from HSE University-St Petersburg are met. I see that here the Master's degree is taken very seriously. It is important because after the Bachelor's degree, a lot of students relax and think that the Master's programme is going to be a piece of cake.
I wouldn't say that studying is very hard for me, but it requires a lot of effort. Not because it is difficult, but because I want to do my best. It is very important to me to understand that I am getting all the needed knowledge and practice at the same time. It appeals to me that in this programme all the supervisors and tutors are taking their work with every student very seriously, so you want to make your efforts match theirs.
I really like the atmosphere both on the campus and at other HSE accommodations. I also like the events that are being held for the international students. The administration is very eager to encourage us to participate in them. I try to take part in the extracurricular activities as much as I can despite the fact that my schedule is very busy. The staff take care that all the international students are aware of the extracurricular activities, and it appeals to me a lot.
I have never been to Russia before my enrolment. I hadn't had any understanding of what Russia was. However, I truly like the city and the people. Everyone is really eager to help, so it is actually very easy to adapt to the new country and life in the new environment. So far, so good. I feel comfortable because I understand that there are a lot of people who are ready to help.
I think, it is impossible not to like St Petersburg because all the places—even if it is a simple shop—have history from the 18th century that you read about. St Petersburg has such a great mixture of culture and history. You cannot live without having the city shape your character even if you're here for a month or, like me, three months—it influences the way you see the world.
Daniel Onyekachukwu Akabueze, Nigeria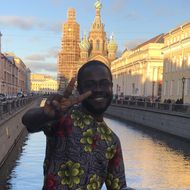 1st-year student of the Bachelor's Programme 'Political Science and World Politics'
First of all, I think that the studies are very interesting. I can even say that HSE University is beyond my expectations. There had been some fears, but they were not confirmed. So it is beyond my expectations.
At the beginning, the studies were hard, very hard. I got to a new place, a new country, so I had to adjust to a new environment. We had to read a lot of academic texts: sometimes we had four a week and discussed them at the seminars later. I felt a bit inferior at the beginning as I did not get to speak much during the seminars, but later I got over it, so now I feel comfortable.
The most interesting course for me is 'Categories of Political Science', taught by Yuri Kabanov. Besides, I am really into the course called 'Fundamentals of Academic Ethics' as I am passionate about doing researches. The course 'Communications and media competence in modern world' appeals to me a lot as well. These are three which I like the most. In addition, I cannot, but mention that I truly enjoy working with the lecturers: they are very supportive and open-minded. I am very impressed that the lecturers are really involved in the work with the students.
The process of adjustment wasn't very difficult, thanks to my roommates in the dormitory. Before I came to Russia, I had been afraid that I would have problems in communication, but the reality was different. When I came to the airport, the staff gave me a very good impression of the Russians: the passport control officer was very nice and spoke good English. This experience gave me a very positive impression.
The university is located in St Petersburg which is very beautiful. I think it is the city of history and beauty. But it is also very modern. It represents the perfect balance between modernity and history. So I can sincerely say that it is an extremely beautiful city.
Clara Momade, Ghana
1st-year student of the Master's Programme 'Data Analytics for Politics and Society'
I got here few months ago—it wasn't what I had expected at all. The academic environment is very different from what I am used to and what I have known all my life. At the beginning, it was quite hard for me to adjust, but now I feel way better. Initially, it was difficult, but I think as time passed, I was able to adjust and adapt to the way things work here.
The professors here are very helpful. If I do not understand the concept or some tasks, I can meet them up or write to them to get some explanations. Also my groupmates help a lot. When I do not understand something, I can contact them and they will give me some assistance in figuring things out. So they have been very supportive as well.
I find studying very hard, especially, the things I have no knowledge about. But I find all the courses very interesting because they are all new to me. I seem to learn something new every day. Every time I am given a new assignment to read something, I have to do my own research and read a lot. When I first found out I would go here to study Data Analysis, I started learning more about programming, software and programming languages. This helps me a lot in my studies. I have no background in this field, so I find everything exciting and challenging.
Yekaterina Kitsyuk, Kazakhstan
1st-year student of the Bachelor's programme 'Media Communications'
I really like studying. To be honest, I was very lucky to enrol at HSE University-St Petersburg. I did not aim at getting into this university in particular because I was looking for the programmes I would be interested in—and I found the perfect programme for me here, at HSE University-St Petersburg. Only after some time, I realised that it was a very prestigious university. So I believe that I am very lucky to be here.
I like that all our lecturers are practitioners. It is great because people work in the sphere while teaching and sharing their professional experience. It is clear that the professors know what they are talking about.
I wouldn't say that studying is hard for me. The only difficulty was to adjust to the new system and how everything works in this university. I entered the programme 'Media Communications' because I liked creating videos and working with the media content. But except these skills, we also engage in journalism: I learnt how to write news though I had never done it before. I am sure that this experience will come in handy in my future career.
Kumari Kajal, Pakistan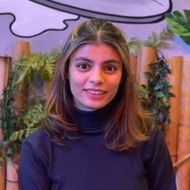 1st-year student of the Master's programme 'International Business'
Overall, the programme is very exciting. I am the student of 'International Business', so there are a lot of international students. We communicate and share our experience a lot—in general, we have an international environment which I truly enjoy. The good thing is that HSE University strives to provide the students with the international environment, so the students feel are motivated and happy to be here.
Besides, I enjoy working with the lecturers a lot. They are very attentive to us and our needs. The professors speak English because we don't know the Russian language. That is why they communicate in the way which allows us to understand them. So it is clear that the professors work really hard.
Initially, studying was hard, but not now. I have managed to adjust to the environment. First of all, it was hard for me to understand Russian culture, but now it is not. When I communicate with the people, they are very welcoming towards the foreigners. So when people treat us like this, the studies are not that hard. You can get help from anyone you ask. The teachers are very open as well and encourage us to ask them for help or advice. All these things make the much easier.
Apart from the studies at HSE University, I like one club a lot—'HSE SPB Tourist Club'. That is very interesting and not expensive at all: you pay 300 or 350 RUB for the holiday. Usually, we go hiking, so we have a chance to meet new people while doing very adventurous things. So this club is a lot of fun. Moreover, I've learnt a lot of new things. For example, they taught us what things you need to bring with you on the adventure or what clothes to wear. They give us a lot of new information. So I truly enjoy being a member of this club.
I love St Petersburg because it is a historical place. If you go anywhere in this city, you will see a new unique place and environment. I love lots of places in t Petersburg. I always suggest my friends from my native country and parents visiting Russia. Russia is very different from what they picture in the media: it is a very beautiful country and the people here have very big hearts.
HSE University-St Petersburg has already started the international admissions campaign for the 2023/24 academic year. Check out the available educational programs and apply to our university here.
If you have any other questions, do not hesitate to contact the staff of the International Admissions Office via email iadmission-spb@hse.ru or phone +7 (812) 644-59-11 ext. 61583.