Analytics for Management and Economics Conference has ended at HSE University — St. Petersburg. In 2020, the conference had a distributed online format. Four months, thirteen tracks, over 300 participants from 20 countries — we tell you what it was like.
China is not only one of the world's economic leaders, it is also becoming a more and more attractive place for students to pursue higher education. What is so special about Chinese education and how do universities maintain a high level of quality? Liudmila Veselova, Associate Professor at HSE — St. Petersburg, academic supervisor of the graduate programme 'Business and Politics in Modern Asia', and the moderator of the panel session 'University Education in China and Future Employment of Graduates: Opportunities and Challenges', explains the importance of this topic and discusses the upcoming the Conference on Inequality and Diversity.
A regular seminar of Laboratory for Environmental and Technological History of the Center for Historical Research was held on 13 of March, 5 pm, at the address Griboyedov Canal 123, room 213.
On December 18, Sergey Kadochnikov, Director of HSE University – St Petersburg, and Georgy Vilinbakhov, Deputy General Director of the State Hermitage Museum, signed an agreement on cooperation between the university and the museum in the education and research.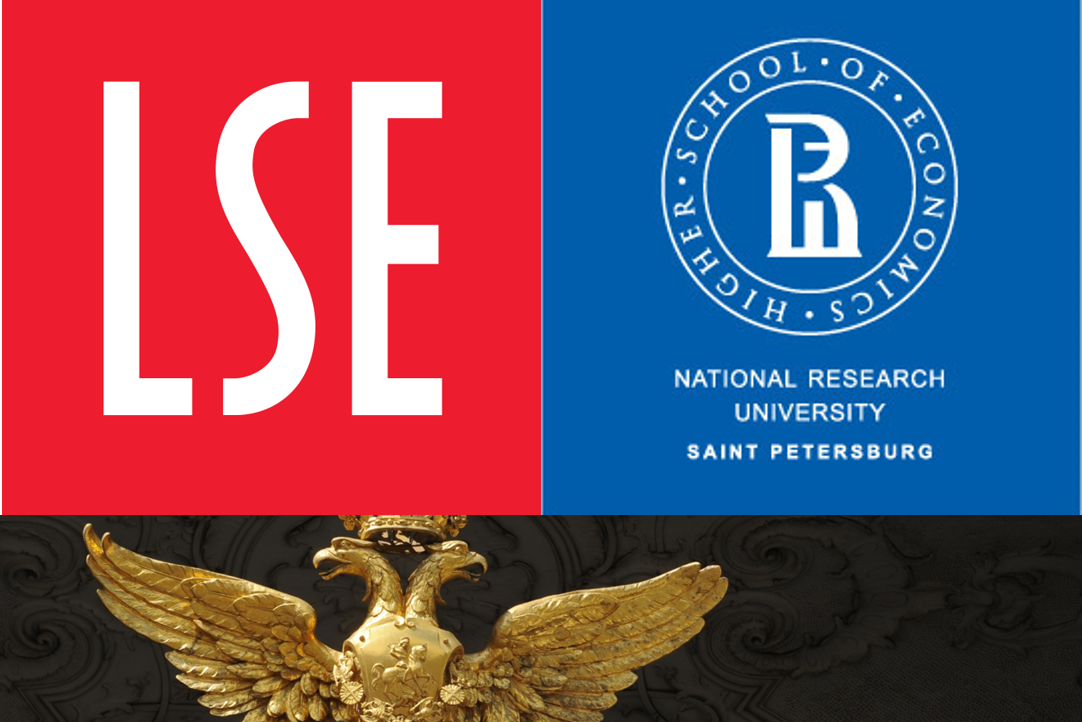 London School of Economics and Political Science (LSE) and HSE University – St Petersburg launch the Paulsen Programme, funded by the Dr Frederik Paulsen Foundation, in order to support historians in Russia who have been working on the period from the mid 17th century to 1918.
'In fact, the Russian language is very logical and my task is to disclose this to my students', says Alevtina A. Iagodova who has been teaching Russian for over 20 years. At HSE University – St. Petersburg she gives Russian classes to exchange students, organizes a language club, and promotes the Russian culture awareness among foreigners. Recently, she has been invited by the University of Indonesia to lead a workshop in order to share her knowledge and experience of teaching Russian as a foreign language with the local colleagues. Read the full interview to learn more about the language peculiarities, what you should never say to your Russian teacher (until you know each other pretty well), and many more.
The Second World Congress of Comparative Economics «1917 –2017: Revolution and Evolution in Economic Development» took place at the Higher School of Economics between 15 and 17 June 2017. After the successful First World Congress held in Rome in June 2015, the HSE campus in St Petersburg had the honour of hosting the second gathering of leading comparative economists from all over the globe. In the space of three days, over 400 participants from 55 countries took part in 96 parallel sessions covering a broad spectrum of topics related to the study of economic systems and how they respond to crisis, economic transition and structural change brought by globalization and technology.
The Second International Conference "Digital Transformation & Global Society" (DTGS'17) was held between 21 and 23 June, 2017, to address various issues of information society development. The conference was co-organized by the National Research University Higher School of Economics (St. Petersburg) and the ITMO University.
On Monday, 5th June, the International Centre for Health Economics, Management, and Policy (CHEMP) at HSE, St. Petersburg held another one of its signature research seminar series. Maria Kaneva, a senior research fellow at the International Centre for Economics of Healthcare and Its Reforms at the Gaidar Institute for Economic Policy in Moscow presented her research study entitled 'Comorbidity and adapting to chronic conditions in Russia'.
This year the 12th Annual International Workshop on 'Intangibles, Intellectual Capital and Extra-Financial Information' was held in Russia for the first time. The workshop was organized by the European Institute for Advanced Studies in Management (EIASM) in cooperation with HSE and the University of Ferrara.