The Second World Congress of Comparative Economics «1917 –2017: Revolution and Evolution in Economic Development» took place at the Higher School of Economics between 15 and 17 June 2017. After the successful First World Congress held in Rome in June 2015, the HSE campus in St Petersburg had the honour of hosting the second gathering of leading comparative economists from all over the globe. In the space of three days, over 400 participants from 55 countries took part in 96 parallel sessions covering a broad spectrum of topics related to the study of economic systems and how they respond to crisis, economic transition and structural change brought by globalization and technology.
The Second International Conference "Digital Transformation & Global Society" (DTGS'17) was held between 21 and 23 June, 2017, to address various issues of information society development. The conference was co-organized by the National Research University Higher School of Economics (St. Petersburg) and the ITMO University.
On Monday, 5th June, the International Centre for Health Economics, Management, and Policy (CHEMP) at HSE, St. Petersburg held another one of its signature research seminar series. Maria Kaneva, a senior research fellow at the International Centre for Economics of Healthcare and Its Reforms at the Gaidar Institute for Economic Policy in Moscow presented her research study entitled 'Comorbidity and adapting to chronic conditions in Russia'.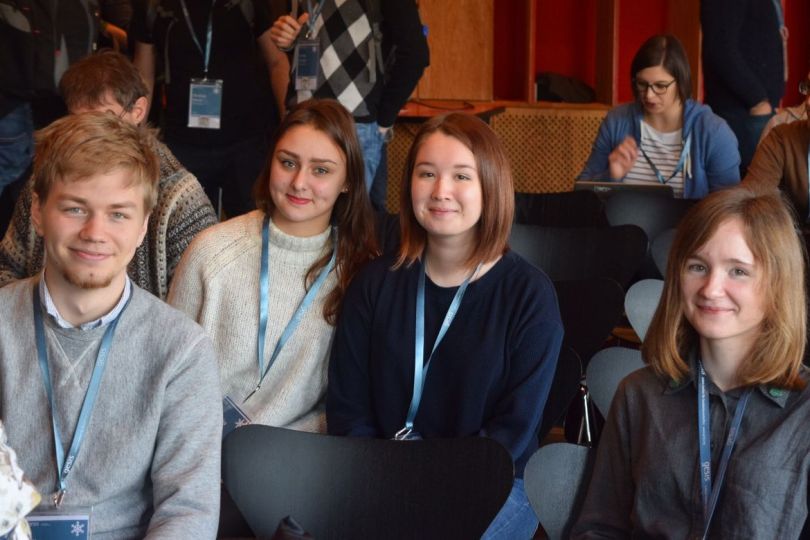 On November 30 - December 1, 2016,  twelve bachelor's students from educational programmes in Sociology and Social Informatics, Asian and African Studies, Logistics and Supply Chain Management and Economics and HSE lecturers Daniil Aleksandrov, Alena Suvorova, and Ilya Musabirov took part in the Winter Symposium in Computational Social Science held in Cologne.
'1917 - 2017: Revolution and Evolution in Economic Development' is the topic of the Congress that will be held on June 15-17, 2017.
Tenured HSE Professor Vladimir Matveenko, Associate Professor Alexey Korolev, and undergraduate economics student Anastasia Alfimova, presented the results of their research into network economics at six international conferences this summer.
Elena Omelchenko, Yana Krupets, and Guzel Sabirova came back from Helsinki with good news. Their trip has expanded the framework for cooperation with colleagues from Finland.
Scholars at HSE St. Petersburg have published their research in a new monograph for international tourism professionals.
HSE St. Petersburg students have learnt about the story of the United States Holocaust Memorial Museum (USHMM) from one of its founders. On 14 December 2015, Ms. Raye Farr, former Director of the Steven Spielberg Film & Video Archive and of the museum's permanent exhibition, gave a lecture "Creating Public History: World War II and the Holocaust". The event was organized by the History Department and the Centre for Historical Research of HSE St. Petersburg, together with the U.S. Consulate General.
Zelenogorsk hosted an international conference on the history of diverse societies, as well as on the history of nationalism. The conference, which was called 'Ruptures and Continuities in Histories of Empire: Federalism, Regionalism, and Autonomies as Alternative Political Imaginaries of Post-Imperial Political Order', was organized by the Department of History at HSE - St. Petersburg and drew leading experts in the field of 'new imperial history'.