This year, all minors will be available to students of all four HSE campuses
22 March  2021
The international ambassador project is one of the leading projects by the International Office of HSE University — St. Petersburg. This project helps create awareness about the University in various countries and hometowns. Ibuowo Grace, a fourth-year student of the BA Programme 'Political Science and World Politics' who is serving her second year as the international student ambassador of HSE University, told us about her experience.
11 March  2021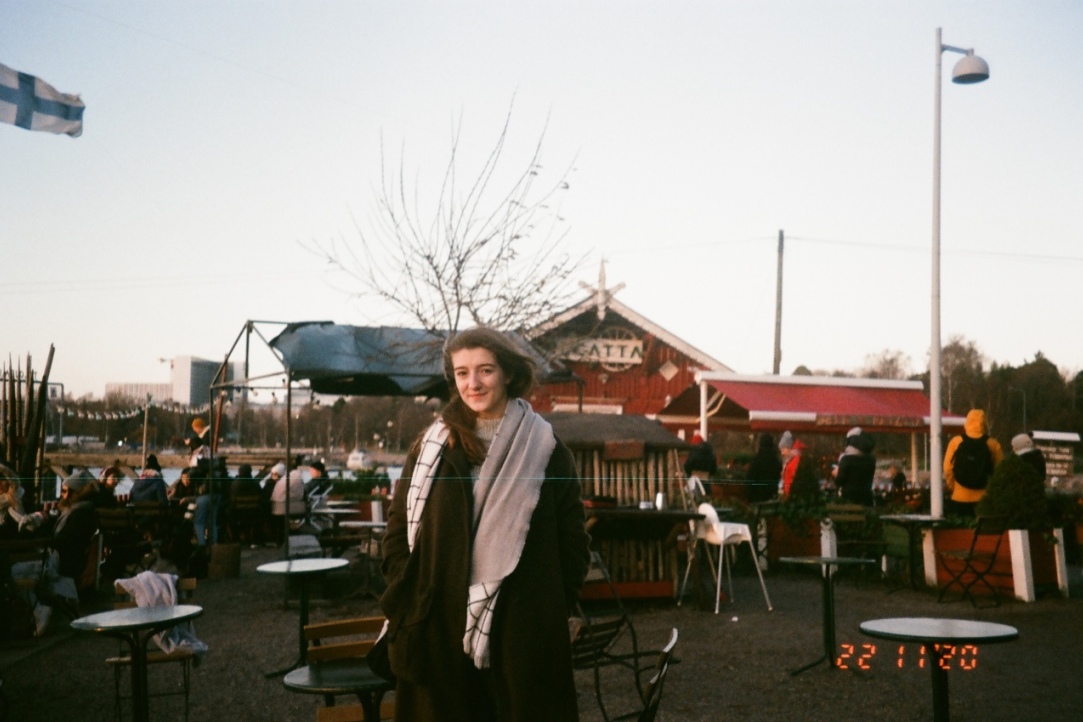 Natalia Zaytseva is a fourth-year student of the 'Law' programme. She went on an academic exchange to Finland in autumn 2020. Studying at the University of Helsinki, she got a clear understanding that there are no problems she would not solve. Natalia told the editorial board what sights she saw and what impression a 'demo version' of graduate studies made on her.
1 March  2021
HSEUniversity — St. Petersburg resumes offline classes and switches over to blended format from March 29, 2021. Sergey M. Kadochnikov, the Director of HSE University — St. Petersburg, has signed the directive.
10 February  2021
It is thought that the 'African and Asian Studies' programme stands among the most difficult ones on campus. And it is definitely known that the programme is one of the most exciting ones, especially for international students. Programme students from different countries tell how a foreigner can enter the programme, and what one should be ready for in the course of one's studies.
15 January  2021
Students of the St. Petersburg School of Physics, Mathematics, and Computer Science Vasily Alferov, Konstantin Makhnev and Maxim Surkov, have won the online round of the ICPC semi-final - student world programming championship. A team from the Faculty of Computer Science of HSE University in Moscow is also in the top three. In addition, three more teams from HSE Moscow and St. Petersburg made it through to the next round.
24 December  2020
Despite the pandemic, some HSE — St. Petersburg's students went abroad to academic mobility in September. So did Veronika Popkova, a third-year student of the programme 'International Business and Management'. She went to Lille, France. She had been studying in a blended learning mode until the end of October and then switched to distance learning. In this article, Veronika shares a story about her study experience and what she has managed to visit while being in France.
9 December  2020
This year, HSE University's EU Model game and conference will be an intercampus event that will be held online. The organizers are confident that the event will attract students in Moscow, Nizhny Novgorod, and Perm who are interested in European policy, EU law and international relations.
28 October  2020
At the end of October, the Metaprogramme 'Skills4Future' will launch at HSE University - St Petersburg. Participants of the programme will have the opportunity to boost their communication, teamwork, creative, and critical thinking skills. In laboratory courses of the programme, students will learn why it is important to study cultural scenes of St Petersburg, how contemporary youth behaves in the city, and how the coronavirus pandemic has changed society.
13 October  2020
The year 2020 has been very challenging for international education, but new challenges have brought new opportunities. Despite the pandemic, HSE – St Petersburg managed to increase its international enrollment numbers. Below is a roundup of the highlights and key figures of the 2020 international admissions campaign.
5 October  2020