News
The HSE IT Office is implementing Russian equivalents of digital services
Double degree tracks have been created as a result of a partnership between HSE – St. Petersburg and other programmes offered by well-known foreign universities. Participants are given the opportunity to study abroad for a year at a partner university. Upon successful defence of a thesis in front of a joint commission, students receive fully fledged diplomas from two universities.
26 January  2022
The article "'Home-grown' vs. 'imported' regionalism? Overlapping dynamics of regional migration governance in post-Soviet Eurasia" (co-authored with Andrey Leonov, Lobachevsky University) explores intra-regional and  externally-driven frameworks of regional migration governance in post-Soviet Eurasia.
10 January  2022
Daria Bobarykina, the second-year student of master's programme "Comparative Politics of Eurasia" participated in the conference held by Hamad bin Khalifa University in Doha, Qatar.
21 December  2021
On 22-23 October, MGIMO University held the 1-st international forum "Russia-Africa: what next?". Second-year students of "Comparative politics of Eurasia" programme Mikhail Grechishnikov and Mir-Ali Askerov participated in the conference and shared their experience.
1 December  2021
Classes to be held on campus in Module 3
30 November  2021
This year among general discussions during the Conference, one stands out by being focused on the book and with the participation of its author herself. Oleg Korneev, the moderator of the discussion, shared the importance of the topic and gave a brief sneak-peek into the content of the panel.
10 November  2021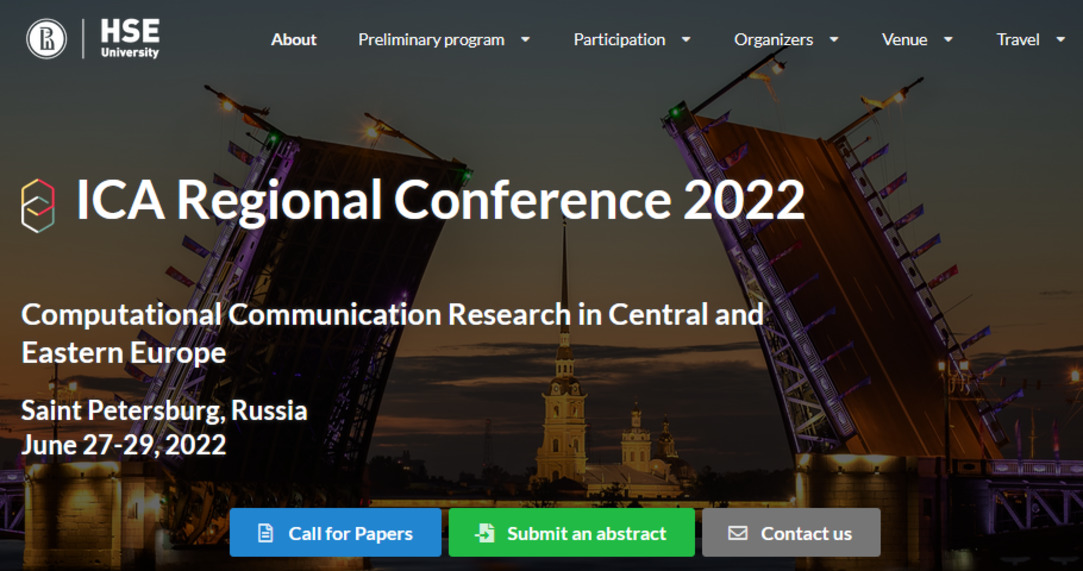 Apply for the ICA regional conference (June 27-29, 2022) till the 25th of December, 2021!