News
According to a national survey conducted by VCIOM, HSE University ranks fifth in the 'People's Ranking of Russian Universities'. A total of 1,600 Russians aged over 18 participated in the survey, which was carried out through phone interviews, relying on a random sample of landline and mobile numbers.
23 January
Counseling services are now available to all HSE students and staff on campus at HSE University – Saint Petersburg. Students and staff can receive psychological assistance at no cost in person or via Skype. Provided below is information about the types of counseling services available at the new Psychologist's Office, how to make an appointment, and why HSE – St. Petersburg has begun providing these services.
25 December  2019
The first edition of the newsletter about internships, summer schools and grant opportunities
16 December  2019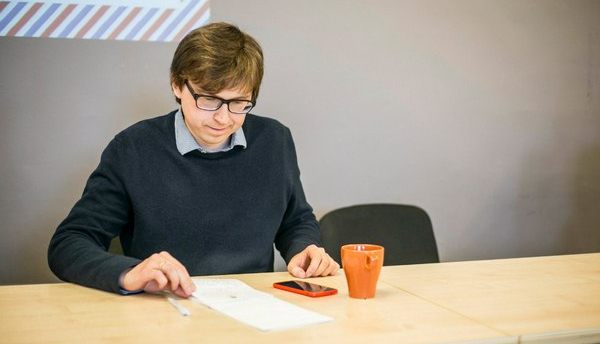 Every year the popularity of the Higher School of Economics with the international applicants is growing. We have decided to talk with Andrey V. Starodubtsev, Dean of the School of Social Sciences and Area Studies at the HSE and the Academic Supervisor of the MA Program in Comparative Politics of Eurasia to learn about the peculiarities of admission to our university for international students. If you are thinking of joining us, feel free to read this article!
16 December  2019
International senior students can apply to HSE International Ambassadors programme. Participants will get financial support for projects aiming to attract new students, free professional training and cool HSE merch.
8 November  2019
HSE University – St Petersburg invites foreign citizens to apply to its undergraduate or graduate programmes for the 2020-2021 academic year. Applications can be submitted online.
6 November  2019
On October 30, at 18.30 (room - TBA) PhD, associate Professor Anna Dekalchuk and PhD, associate Professor Ivan Grigoriev will speak on the topic: "Skateboarding together: Generational Civic Activism and Non-Transition to Politics in Sosnoviy Bor" within the seminar of the Center for Comparative Studies of Power and Management.
28 October  2019
HSE University has improved its standing in the general U.S. News Best Global Universities ranking. Today, the agency published its 2019 global rankings. HSE University appeared in the Economics and Business ranking for the first time, placing 235th. We are also the only Russian institution to make the cut.
22 October  2019
Registration for the Open Doors: Russian Scholarship Project for international applicants to Russian Master's programmes is open until December 18. The competition consists of two online rounds. The first round is a portfolio competition.
7 October  2019
What students think about strict teachers and why seminars are more popular than lectures
2 October  2019