HR Management in the arts industry
Chiara Paolino, international researcher in the field of arts and culture management, will teach classes on our program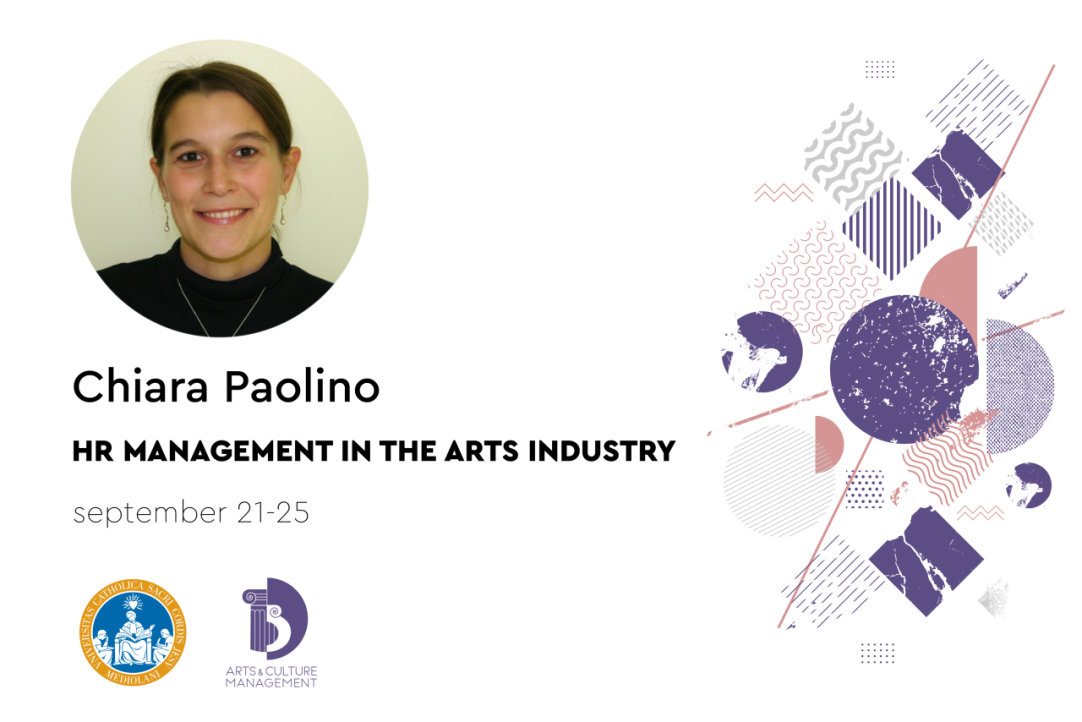 From 21 to 25 September, the Italian researcher Chiara Paolino will conduct a series of master classes and seminars for our students. Focus of this course: HR management in the Arts Industry. It is based on the analysis of numerous cases in the field of art and culture management. Professor Paolino shared information about her course:
"HR Management in the arts industry" aims at providing students with advanced knowledge about how to manage people in art institutions and creative organizations, by analyzing examples from a wide range of industries (e.g. Museums, Music, TV and Movie production), but also from more traditionally settings, where the issue to integrate a creative and a traditional workforce is a relevant matter. HR management practices and issues will be presented and discussed from the perspective of the HR department, of the line managers and of the employee. This multiple perspectives will guarantee to the students a comprehensive and complex view of the strategic value managing human capital properly in the arts field.

The course will devote space to the discussion of people management leverages and their implications in different organizational forms. Furthermore, people management practices will be discussed in order to understand how their application into the management world could be transferred to the creative one and vice versa.

In the lectures, cases from sphere of Museums (British Museum case study), Art company (Jefferson case study - general manager for a professional performing arts company), TV (Shonda Rhimes case - the most powerful woman in American television, hit shows Grey's Anatomy, Scandal, and How to Get Away with Murder (hereafter 'Murder'), production company ShondaLand) and even Disney case will be included.