International Admissions Have Started
On November 1, HSE University-St Petersburg started the international admissions campaign for the 2023/24 academic year. This year, the university offers 13 Bachelor's and 25 Master's programmes, four of which are new. We talked to the academic supervisors of the new programmes about the kind of students they expect to see and what future prospects graduates will have.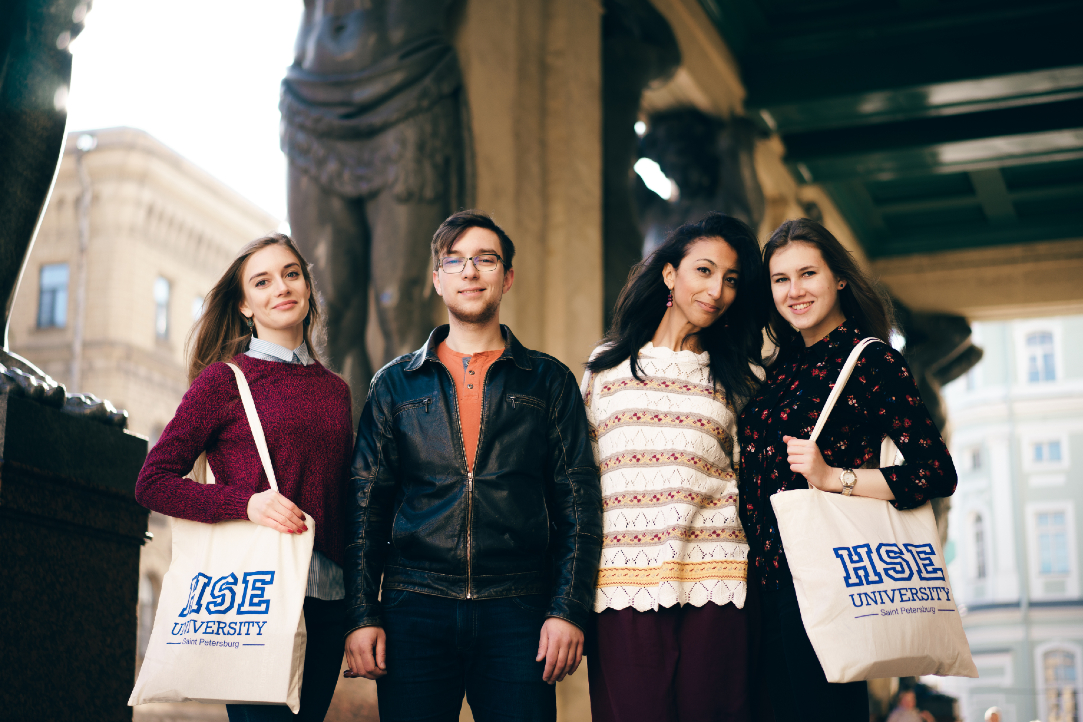 New Programmes at HSE University-St Petersburg
Liudmila Veselova, Academic Supervisor of the Master's programme 'International Business in the Asia-Pacific Region'
Since 2019, there has been tremendous demand for experts in Asian and African Studies in the labour market. There is a great need for specialists who know Asia and an Eastern language and have certain hard skills to help them manage projects and promote Russian business in Asian labour markets.
This year, we have decided to create a combination of two successful Master's programmes: 'International Business' and 'Business and Politics in Modern Asia'. The new programme 'International Business in the Asia-Pacific Region' will be taught fully in English and maintain a focus on Asia while still including the core courses in international management and economics. This means that the programme has been infused with the strongest elements of the previous programmes. There will be two applied tracks: 'International Business Operations in the Asia-Pacific Region' and 'Business Innovations in Asia-Pacific Markets'. Every prospective student will be able to choose the most interesting educational track for them. Plus, as you might have guessed from the programme's name, we are expanding the region of interest. Now, it covers not just the Far East—which is usually limited to China, Korea and Japan—but a great number of Asia-Pacific countries. We are sure that in the current geopolitical climate, it is very important to expand geographical opportunities for the younger generation and offer them other regions where they can develop their talents and potential.
Our programme welcomes applicants with educations in economics and management as well as graduates of programmes on Asian and African Studies and Regional Studies. There are no barriers in terms of what kind of bachelor's degree specialisations our students have; the programme is designed for those who want to learn how to do business with Asia-Pacific countries.
At the moment, we are updating the list of the programme's partners. We are very lucky: the merger means that we receive support from the partners of both previous programmes. In our opinion, it is vital that business representatives actively take part in the activities of the master's programmes, help to shape the curriculum and identify the sore spots of modern Russian and international business.
We are working to confirm the programme's Academic Council. This is essential, as the Academic Council consists of people who make strategic decisions and help the programme to develop. Our primary task is to base our work on the requirements of business and the labour market. That is why the Academic Council will include many practitioners and business experts who will be able to recommend up-to-date topics for term papers and theses, assist students with internships, and push the programme forward, helping to understand which courses should be on the curriculum. We think that modern education lacks this focus on practice and business.
Mikhail Mukhin, Dean of the St Petersburg School of Physics, Mathematics, and Computer Science
The Master's programme 'Systems Reliability Engineering' was created and implemented in partnership with the company '1C'. The programme is aimed at specialists who implement and optimise integrated information systems in large enterprises where they use various kinds of software to integrate systems of different vendors to form a single corporate network.
In 2023, the programme offers one applied track: 'Technologies and Methodology of Integrated Implementation of Information Systems'. Due to the close partnership with '1C', the subjects of this specialisation will be taught by the company's employees. This is one of the programme's advantages, as these are people who engage in developing and integrating information technology systems for corporate customers. Project activities are an important component of the curriculum, as they help students to consolidate their knowledge and skills while solving real tasks from our industrial partners.
The target audience of our programme includes not just recent bachelor's graduates, but also employees of IT departments at large companies specialising in developing and implementing integrated information systems. These are people who already have a basic specialised education in IT, several years of work experience in the industry, and various software-development skills. Our primary task is to teach the students of our programme to work, create, integrate, and optimise big information corporate systems and various databases. We will encourage big enterprise companies to send their employees to study on our programme. The programme is fully online, so it will not interrupt the production process. As a consequence, after getting such an education, the young specialists will gain a unique experience which will let them work effectively and develop within their companies as well as expand their knowledge, skills and competencies.
Alena Korobochkina, Academic Supervisor of the Master's programme 'Cross-Cultural Studies of Asia and Africa in the Context of International Relations'
The new Master's programme 'Cross-Cultural Studies of Asia and Africa in the Context of International Relations' is primarily aimed at people who already know at least one Eastern language. We focus on Asia in general, which makes our programme unique; usually, educational programmes only cover such countries as China, North and South Korea, Japan. But our programme encompasses the whole of Asia: Central Asia, Middle-Eastern countries, and countries in North Africa. The students will examine this region in the cross-cultural aspect: how the countries influence each other and how they will interact in the future.
Our programme offers two tracks: general and research. The research track is designed, to a large extent, for those who want to continue their academic career and plan to apply for a PhD programme. The main difference is that students of the general track choose more courses and engage in project activities. There are fewer elective courses on the research track. Also, from their first year of studies, students work on a research article which they should publish on their own or in co-authorship with their scientific supervisor. This means that they are fully immersed in research. Thus, if our graduates decide to apply for a PhD programme, they already have ready-made material, so they will be able to present their research faster. We emphasise the research component because we want more students to get an academic education and develop science in Russia. But even if a student originally chooses the research track, but realises after six months or a year that it is not their cup of tea, they can easily transfer to the general track.
Graduates of the general track who decide that they want to engage in science will also have all the necessary knowledge and competences to enrol in a PhD programme. If they choose otherwise, they will be well-trained interdisciplinary specialists who can provide regional consulting services, work for non-profits and public and state organisations. Cooperation with Asian and African countries is currently developing, but we have very few specialists who know how to conduct negotiations and what to pay attention to.
Natalia Volkova, Academic Supervisor of the Master's programme 'Data Analytics for Business and Economics'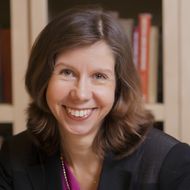 The Master's programme 'Data Analytics for Business and Economics' was created on the basis of two Master's programmes which used to be implemented at HSE University: 'Management and Analytics for Business' and 'Applied Economics and Mathematical Methods'. The new merged programme will get support from all the partners that we cooperated with before. We created a symbiosis of all the strongest courses, which the lecturers will deliver fully in English.
Our programme gives students a unique chance to choose a relevant field: either management or economics. The curriculum includes three applied tracks which are aimed at the analysis of big data in marketing, personnel management and economics. The new programme offers the following tracks: 'Customer Analytics', 'People Analytics' and 'Economic Data Analysis'.
The programme focuses on developing cross-functional competencies in students who will have knowledge in economics and management. As a result, the students will have skills related to big data analysis, management decisions, and the use of relevant tools for collecting, analysing and visualising data.
The goal of any education is to provide a person with an opportunity to engage in activities that make them happy. Creating such a symbiosis of two fields, we strived to give people a choice in making decisions and building their career, finding their true calling. As V G Korolenko said: 'A man is created for happiness, like a bird for flight'. We hope that our programme will help the students fulfil their potential and find the key to their happiness.
In addition, the Master's programme 'Software Development and Data Analysis' has started accepting students again. The programme will help bachelor's graduates who already have an education and skills in IT to deepen their knowledge of programming and data analysis. The students can choose one of three tracks: 'Data Science', 'Creation of Language Instruments' and 'Software Development'.
The programme was designed to train specialists who are skilled in working with big data and machine learning algorithms, developing and implementing programming languages and language instruments, and are able to engage in industrial software engineering. The ability to choose a track allows students to shape their individual curriculum, which will help to reach their goals and develop in their preferred career direction.
After graduation, students of the programme will have a range of career prospects: they can either continue engaging in research activities within a PhD programme, promoting Russian science, or start working for an IT company in a much better position than bachelor's graduates can expect to get.
How to become an HSE student?
Entry Competitions.
Foreign applicants can enrol at HSE University-St Petersburg via entry competitions through the international admissions process (in person or online).
Olympiads.
Winners of Olympiads have an opportunity to study on a state-funded place at HSE University, and other prizewinners can receive additional benefits for fee-paying places. Prospective bachelor's students should learn more about the HSE International Olympiad, while master's applicants should try themselves at the Open Doors international Olympiad. Participating in Olympiads and competitions is worth it!
Learn more about the international admissions process at HSE University-St Petersburg here.
If you have any other questions, do not hesitate to contact the staff of the International Admissions Office via email iadmission-spb@hse.ru or phone +7 (812) 644-59-11 ext. 61583.
Come join the HSE University-St Petersburg family!