Alfa-Bank announced the launch of the Alfa-Chance grant program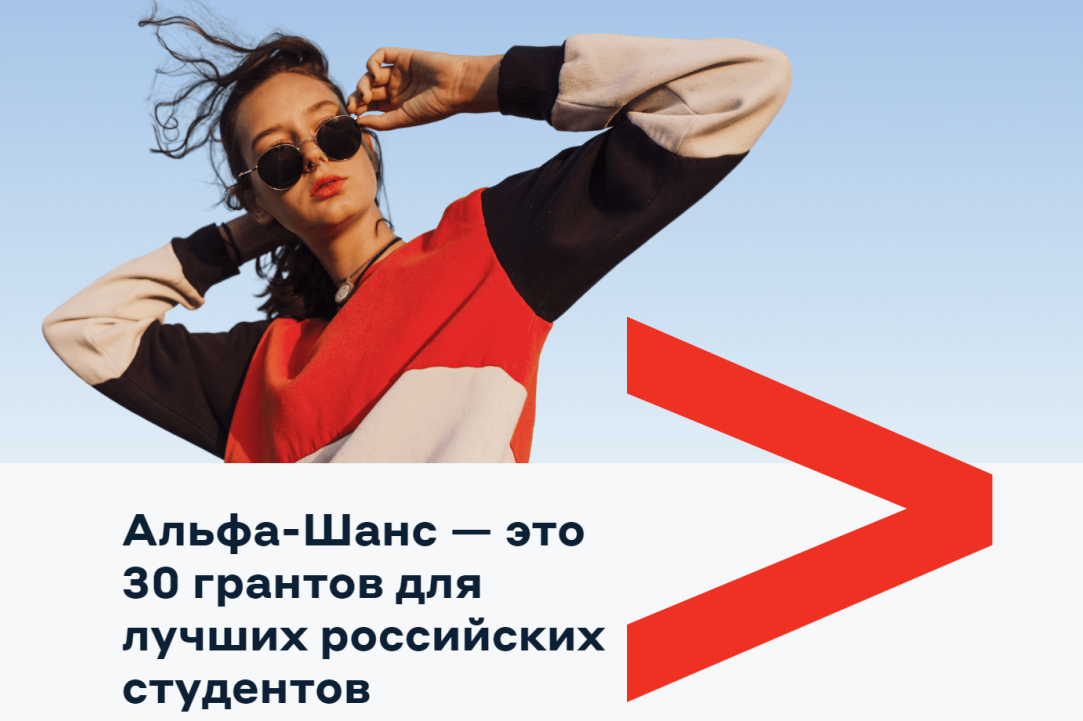 The program provides an opportunity for the 30 best students of Russian universities to receive grants in the amount of 300,000 rubles. To participate, it is required to send an application for a grant, in which it is needed to describe personal achievements and experience in the format of a video clip or a motivation letter. Applications will be evaluated by experts from Alfa-Bank, universities, international and Russian companies. 
In 2020, 3 HSE students were among the top 30.
To participate, an application must be submitted to the official website of the program by November 15th -https://alfabank.ru/about/society/alfa-chance/ 
The selection results will be announced in December 2021.
3-4 courses bachelor students are invited to participate.
You can find more detailed information about the program on its official website.