'I Will Simply Say—I Sincerely and Wholeheartedly Love HSE University'
The academic year is coming to an end, and there are two bachelor's programmes for which it was the first one. We talked to students of the 'International Bachelor's in Business and Economics' and 'Media Communications' programmes about their studies, favourite subjects and new skills.
Sofia Shchekina, 1st-year student of the Bachelor's programme 'Media Communications'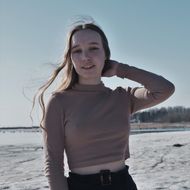 How time flies! Yesterday we wrote news, and now we create long reads—it's crazy! The first academic year was difficult, I will be honest. But when I look back and think about how much I can do right now, I feel proud of myself and my professors.
In general, I am very happy with my studies, as it is easy to get the necessary connections and skills in 'Media Communications'. I adore my groupmates: we always come up with new ventures and get into adventures. My acquaintances now include experts and simply interesting people—musicians, preservationists and politicians. I am not joking about those skills, either. Where else would I learn how to find a cow for news coverage in February? Only here! The professors are also amazing: even I do not read texts with as much affection as Mikhail Tiurkin does.
I also really enjoy additional courses such as 'History of the West' and compulsory ones like 'Key Texts of World Literature'. The course provides an essential cultural background for any author who writes and thinks. It helps you to understand the past better and 'decorate' your text with subtle references. It is simply a delight. Of course, I love working with texts; it is in my nature. Sometimes, it was hard to find a hero, and editing took a lot of energy. But when you end up with a good, smooth text that gets published, you cannot put your feelings into words.
This year, I've learnt how to communicate with people. It sounds funny, but for many people, working in teams is hard. I am working on quite a lot of projects even now. I am writing a long read about pre-revolutionary grand pianos, and I previously collected photos of trams in Soviet films and created a website for a street artist who laid out mosaics. All of these are useful experiences.
Next year, I hope to get more rest and engage in interesting projects more often. I know it sounds controversial, but I am fully capable of relaxing while doing something I enjoy. We'll see if that wish comes true!
Lev Murashko, 1st-year student of the programme 'International Bachelor's in Business and Economics'
The year has flown by quickly. I didn't even notice it—there were so many things. Over this time, I have started studying calculus, macro- and microeconomics, developed my skills in Excel, learnt to speak English fluently and to prepare projects. The most interesting part for me turned out to be 'Economic Statistics' where we tracked the dynamics of changes in economic indicators with the help of various indexes and models.
We also prepared a large number of projects in different formats depending on the subjects. In the management courses, we regularly conducted analysis and mini-research. In 'Economic Statistics', we learnt how to work with data sets, and in humanitarian subjects, we processed theory and presented our understanding of problems. Not every project was useful to me, but it's different for everyone. Next year, I hope that I will stay interested in my studies and continue to develop, expanding both my theoretical knowledge and practical skills.
Olga Dvoretskaya, 1st-year student of the programme 'International Bachelor's in Business and Economics'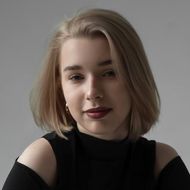 In general, my impressions of my studies are only positive! Day by day, I am increasingly convinced that I made the right choice of university and programme. I will simply say—I sincerely and wholeheartedly love HSE University. I like that we study subjects which will really come in handy in future work. I have already been a first-year once at another university, but there, lots of subjects were only for the record—at HSE University, everything is different.
I have a feeling that every course has been carefully designed—that is how interesting they are to study. It is hard to single out a favourite one. My top three are Digital Literacy, Legal Literacy and Organisational Behaviour. It was interesting to learn about new functions and features in programmes I am familiar with. I started studying Legal Literacy only in the third module and online, but I liked it straight away. I have to mention the unusual approach of our professor! For instance, once, we had a mock court hearing where I played the role of a lawyer. It was exciting, and I remember the whole process very vividly! Organisational Behaviour is completely unfamiliar and extremely useful already. During this course, we learnt the basics of an organisation's management—in particular, how people behave within an organisation. Of course, macroeconomics was memorable! To be honest, this subject is hard for me. But as people say, if there are challenges, you are moving in the right direction.
When I was applying to HSE University, I did not expect that we would start working on real cases right from September. In the 'Management' programme, we presented projects every week. While preparing them, we contacted companies and examined their specific features.
There were other subjects where we did something similar. In the fourth module, we started learning SWOT analysis and working on our term project with a partner company. We had a wide choice: VK, Gazprom, Pulkovo, Kept, the Alexandrinsky Theatre, and many others. Our team happened to work with the Alexandrinsky Theatre, which was our first choice, so we were overjoyed! Now, we are exploring the theatre and communicating with employees, and we have even been invited to some plays. I could talk about it forever, but I will finish it like this: the opportunities which HSE University provides are incredible.
Next year, I hope to not give up and to believe in my abilities. Studying at HSE University often causes difficulties. Sometimes you want to give up, but you have to remember: no pain, no gain. At HSE University, you can always find strength in the support of those around you, reboot yourself at extracurricular events, or attend a session with a psychologist for free.