First-Years of the 'International Bachelor's in Business and Economics' on Studies and the Programme
2022 saw the first intake of students for the new 'International Bachelor's in Business and Economics' programme at the St Petersburg School of Economics and Management. We talked to the students about their impressions of studying on the programme after six months.
Valeria Shagoiko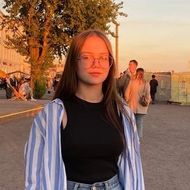 The first months at HSE University-St Petersburg were absolutely awesome. It has a beautiful building, huge lecture halls, and there are a lot of like-minded people and young, modern lecturers who are easy to get along with. Almost all the courses in the first year are general, but in spite of that, the information is very practical and I likely will be able to use it to simplify my workflow in the future. I really liked the beginning of the academic year. I have very positive impressions.
Daniil Vishnivetskii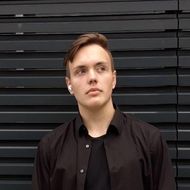 After three months of studying at HSE University-St Petersburg, I realised several things and formed my opinion. The material is always introduced consistently. While there is a huge amount of it, you can understand it if you want to. I was lucky in terms of lecturers—that's why I have mostly positive impressions of my studies here. Besides, here you can find interesting people who are passionate about studying and learning something new.
Melisa Bratchuk
At first, it was very hard to get used to the constant flow of new information and the educational process in general. But thanks to the mentors, assistants and lecturers, the adaptation was quick. I would like to highlight the amazing academic staff who foster our interest in the studies and are always ready to answer all our questions. HSE University and the 'International Bachelor's in Business and Economics' programme attract a concentration of talented and extremely interesting people. Over this short period, HSE University has become my home, and sometimes it seems like there is no life beyond it. I can call my group and mentors my family: they are the greatest people I have ever met. I am really grateful to the 'International Bachelor's in Business and Economics' for bringing us all together.
Alexey Vladimirov
After the first several months of studying on the 'International Bachelor's in Business and Economics' programme, I can say with confidence that I have not made a mistake with my choice of faculty. At school, I paid a lot of attention to olympiads, so I enrolled without taking entrance examinations. That's why it is a little hard to study the courses in English. But you shouldn't be afraid of it—the English classes help to improve your language level. In general, if you are a winner of olympiads in mathematics or economics, do not worry—choose this faculty because the curriculum combines high-quality immersion in mathematics and economics with humanitarian subjects.
Maria Vinogradova
My impressions of the first three months of studies are amazing! My expectations have been fully met. Often, it is hard to study—there is a significant study load, but I actually like it. During the first month, I stayed at the university until 9 pm because I liked the atmosphere, the feeling of home. It was very comfortable. There are a lot of motivated and active people who give you a lot of energy. There are also lots of extracurricular activities at HSE University. Sometimes, you get so immersed in them that you forget that you are here to study. All these things really help you to cope with the huge study load and to distract yourself. I am really happy that I ended up here and met the amazing people who surround me now.