'The Academic Track is the Fastest Way into Science'
Since 2021, the Master's programme 'Modern Social Analysis' has implemented an academic educational track for students seeking a scientific career. The track has a greater focus on independent research projects, the development of academic skills, and preparation to enrol in a PhD programme. Daniil Lermontov, 2nd-year student of the Master's programme 'Modern Social Analysis', talks about his experience of studying on the academic track.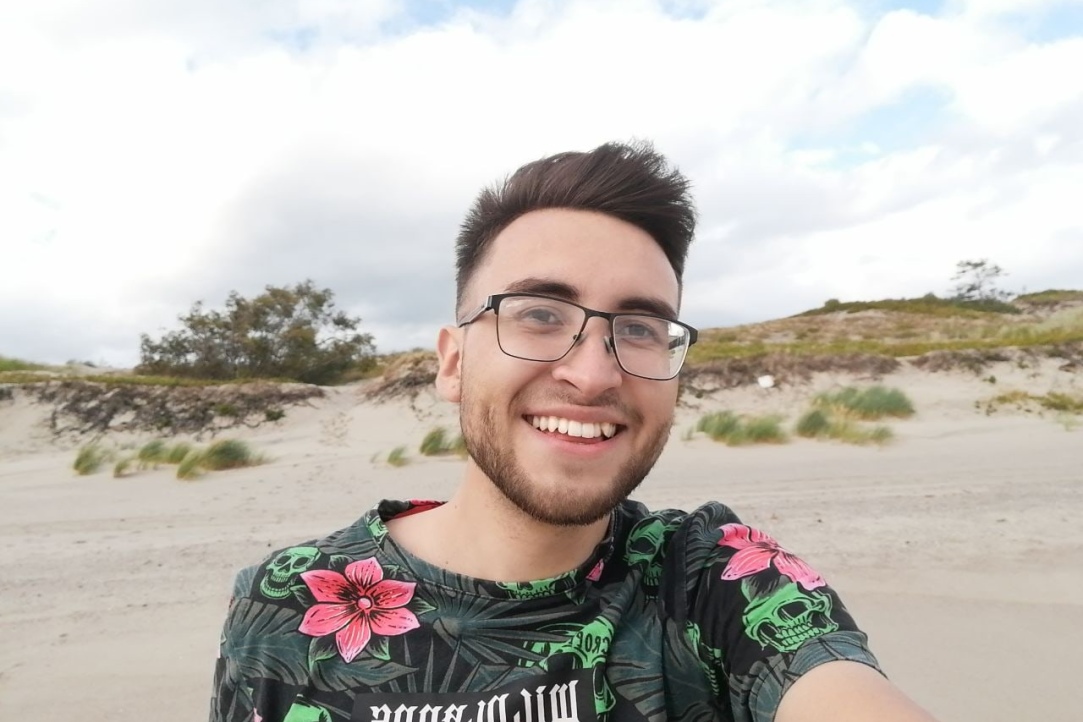 — How did you pass the selection process for the academic track?
— I was selected on the basis of entry competitions. In our year, anyone who wanted to could prepare an essay explaining why they were interested in the academic track, what they were engaged in at that moment, and what topics they were planning to work on. I wrote about my experience from the Bachelor's programme and the topic I would like to explore and pursue on a PhD programme. In general, the students on this track have higher chances of entering a PhD programme because the track supervisor is also the programme's supervisor. So, you have an opportunity not only to hear feedback from an experienced mentor, but to work closely on your research during the Master's programme. If you are interested in working in academia, you should try it.
— What is the educational process of this track like?
— There are not as many differences as it originally seemed. Instead of a general supervisor seminar with many students, you attend Elena Omelchenko's local supervisor seminar and discuss the progress of your term paper and thesis. It helps to identify any deficiencies in time, plan your work, and get a personal consultation. It is valuable in many ways. There is also a difference in how the credits are distributed: the term paper and thesis are worth fewer credits for students of the applied track, but this is compensated for by projects.
— What is your research focused on? How does the track help you to develop it?
— My research is on the involvement of divorced St Petersburg residents in caring for children. I am interested in the theory of masculinity and gender theory in general—how caring masculinity manifests itself in the biographical projects of men who have gone through a divorce. How they build communication with their children and former spouses, distribute responsibilities in regard to the child, and live after the divorce. In general, I am keen on the topic of involved fatherhood, but Nadezhda Nartova (my thesis supervisor) suggested that I focus on a narrower one related to parenthood after divorce. I have already finished the theoretical part of the paper. There are only field data collection and analysis left. I hope it all works out. The academic track helps me both to consult with Nadezhda Nartova and discuss any questions with Elena Omelchenko. To say the least, it is another fresh and critical view on my research and definitely provides massive support. Sometimes we face difficulties, but Professor Omelchenko always encourages us and shares some advice.
— Who can you recommend this track to?
— I can recommend it to anyone who wants to work in academia. But if you choose it, you should be ready to talk about your progress once a fortnight. At first, it seems a little scary, but you get used to it. It helps you to move forward and work on your topic step by step, being in constant contact with an experienced track supervisor. I manage to combine work and studies somehow, so do not think that it will occupy all your time. The students of the applied track have no less work. Your responsibility for the term paper and thesis will be a little bigger, but you and your topic will also receive greater attention: there are fewer people in the group on the academic track. If you still dream of entering a PhD programme and want to have an advantage, the academic track will definitely be of great help. Don't be afraid to apply. In our year, when the track had just appeared, we were very worried, but in the end, they accepted everyone. Then, one girl switched back to a usual qualitative track, so we had a very small and cosy group where everyone gets equal attention and all topics are discussed. Good luck! Everything will work out!