'Academic Mobility Has Made Two of My Dreams Come True at Once'
While studying at HSE University-St Petersburg, students can take part in academic mobility programme with the universities of other countries. Among our partners are University of Rome Tor Vergata, Pompeu Fabra University, Seoul National University and others. Sometimes students go abroad to study in-person, sometimes they do it online because of the pandemic. We talked to the students who have taken part in the academic mobility programme with foreign universities this year.
Anna Gomarteli, 'Economics', 4th-year student, took part in the double degree programme with Pompeu Fabra University
I am always up for interesting experience and self-development, exploring yourself and the limits of your abilities. I believe that during our university years we should be our main investors. Seize the moment when your emotions and feeling are thrilling and strong and the life lessons are valuable and memorable!
At HSE University I did everything I could: for example, I worked as an ambassador of Changellenge, created and launched several start-ups in the Centre for Innovative Entrepreneurship, engaged in conferences. Though I had already implemented an enormous amount of projects in Saint Petersburg which is dear to my heart, but I wanted to move on. If a university gives you a chance to try yourself at the international level, you should take it.
I was a third-year student when I took part in the academic mobility programme for the first time. It was with the University of Navarra. The pandemic and many restrictions made many students to reschedule their exchange programmes for the next year, but I took a risk and went to study in Spain. To be honest, I did not regret it! It was a turning point which changed my life, personality and mindset. I am very grateful to this moment in my life, in Spain I found myself and my close friends.
The second academic mobility programme in my life was a double-degree programme with University Pompeu Fabra in Barcelona when I was a fourth-year student. I have only the warmest and the most special memories about the studies.
Educational process was gradually becoming more complicated. Everything started with non-threat subjects like 'Business logistics' and 'Analysis of the company operations' where I handily optimized functions and wrote a code. But by the end there were courses on macro and microeconomics taught by world-class professors. Because of this subjects I had to completely forget that I was in sunny Barcelona, the temperature on the street was up to 30 degrees and my friends were relaxing on the beach. But it was worth it: I even was nominated for 'The Best Student' by student organisation Erasmus UPF in the competition.
In addition, it was hard to write the thesis: we had four courses in each trimester and I also took up learning Spanish. But the university library was of great help: at some weeks it worked up to 3 am, so I could read everything I needed for my thesis there. As a result, I received 9,8 for my thesis in Spain and developed a macroeconomic model.
The idea behind the educational process in University Pompeu Fabra is as following: first a student should learn the theory well and work on it long enough to get a sense and learn how to apply this theory. The lecturers give many real-life examples of how to use it and why. Then students are asked to create their own project in which shows how well they took in the material. After that during the seminars, students carry out specific tasks. I think the lecturers aspire to make all the courses the most practical. Within the course 'Business logistics' we studied the warehouses of Zara and the job of a 'mystery shopper'. The course 'International trade' analysed the relations between the USA and China.
I can definitely say that taking part in the double degree programme in Barcelona is one of the best decision and year of my bachelor's degree. I tried to choose the highlight of my life in Barcelona, but it is very hard because the whole city is a bright flash. Perhaps, one of the coolest moments was at the international techno festival 'Sonar 2022' in Barcelona. It was a night full of music with high quality acoustics and 3D-installations which were very inspiring. When I was listening to my favourite song beautifully performed, resonance made it feel like all the other sounds disappeared. I believe that it was this moment when I understood what real art is and that I found my place.
There were two organisations that helped us to make new acquaintances. They are Erasmus UPF and Voluntariat Linguistic. The first one organised atmospheric parties, the second one engaged in popularizing Catalan culture and language, it struck a chord in me. The organiser showed the whole region to the foreign students and created a close-knit community where we could find real friends. Every week was an adventure: a weekend in the mountains of Andorra, a trip to the South of Catalonia and Cadaqués... I have amazing impressions of the whole journey.
Thanks to academic mobility I have found new close friends. I travelled a lot, slept a little and studied nonstop. I studied not just Economics, but how to understand other people as well. The exchange programme opened many doors for me. For example, now I can fill in the application form to one of master's programmes in a European university in one evening. Nowadays I do not doubt that I deserve to be picked and study there. You just have to try—the result is worth it. I received offers from many prestigious European universities and now I have chosen the two-year Master's programme 'Economics of globalization and European integration'. It will give me an opportunity to study at the universities of Italy, Belgium and Spain and, as a result, continue working within the European space.
Angelina Suslova, 'Logistics and Supply Chain Management', 3rd-year student, took part in the academic mobility programme with the Technical University of Munich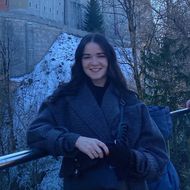 Academic mobility was one of the things on my list which I wanted to do at HSE University. I applied at a very good period of time. It was the middle of the pandemic, many people were afraid to go anywhere. On the opposite, I took the risk. I applied and was picked though I wasn't the first person in the student rating.
Firstly, I did not think about going to Germany. But while I was collecting the documents for the application and prepared the individual curriculum, I found out that the Technical University of Munich and couple of others are right for me. I was accepted to Germany and I do not regret it at all.
In Munich I was surprised by how well the education is organised. I made the schedule for the semester myself, chose major courses and courses for self-development. But the most interesting thing is that there I could study some courses and not to pass exams in them later. So you can study just for yourself.
Besides, all the courses were clearly divided by the format: lectures, seminars and combined disciplines. Unfortunately, due to COVID-19 the studies were mostly online: all the courses were online or recorded, we had to watch the lectures ourselves. The unpleasant discovery for me was the exam format: there are not any cumulative rating or ways to get a grade without taking an exam. The grade for the exam is final. At HSE University you can get a cumulative rating during the year, the exam does not determine everything.
In Munich it is very convenient that you can deal with most of organizational issues online via personal account: to register at the university, to get a pass or to join the library. Everything is automatic and convenient, you do not have to contact a study office and wait for the reply for a while.
I also thought that HSE buildings are much cosier! The Technical University of Munich is 'technical' in every sense of the word. There are no coloured walls, soft sofas and poufs. Everything is white, black or metallic, you cannot really relax.
The mobility programme fell in the period of beautiful autumn, Christmas and New year, German Carnival and my twentieth birthday! It was this journey when my long-standing dream came true—I visited the Alps. I went there with the girls from France and the Netherlands who I had met the day before. We were going by train for 30 minutes, and then I saw the mountains up close—it was amazing, I could not believe it. After that we were climbing for 30 minutes—it turned out that I was not fully ready for the physical exercise. But magical views and Austrian apple strudel in the cafe on top of the mountain put fatigue into the shade.
Rather unexpectedly, most of the time I spent with the Japanese. So over the programme period I have learnt not just German culture, but Japanese as well.
The academic mobility gave us a chance to meet people from all over the world: I spent a lot of time with the students from Japan, so I immersed myself in the Japanese culture too. In addition, I gained the experience of living and studying in another country which is completely different from Russia. Besides, I am not afraid of paperwork anymore as I went through the mobility application, visa processing and conversion of grades after the programme.
Kirill Kravtsov, 'Asian and African Studies', 4th-year student, applied to online academic mobility programme at Fudan University
I applied to study at Chinese Fudan University not via HSE University which is also possible. On our programme the fourth year is designed in the way that students can gain language practice at a foreign university. I was lacking this cross-cultural communication. Of course, I can fluently read scientific articles in Chinese and I went to a Chinese cafe as well. But it is not enough for full immersion.
Besides, I wanted to have a look at another educational system. HSE University is similar in structure to European universities, but everything is pretty strict here. I wanted to know how courses are taught at other universities, and Fudan University is now one of the top in the QS rating. In addition, I was curious how language classes are organised for people with a high level in China. I am a teacher myself, so I can apply some ideas in practice later. When I was enrolled in the programme, I was overjoyed. Due to the pandemic I could not study on campus in China, but even online internship is great.
Fudan University organised everything very well. They immediately sent us the checklists on how to register and find all the necessary for the studies materials. It was very convenient. Furthermore, I liked that students can choose the courses based on the language level themselves. It means that if there are no places left in the advanced Chinese group, you will not have to join the regular group. You can choose the best level for yourself.
My major course was 'Deep reading'. There we fluently read B2 and C1 articles in Chinese and then we tried to answer the questions as soon as possible. In addition, we listened to the fragments of Chinese news and then discussed social problems. Apart from that, we had speaking classes and optional courses. During the first semester, I studied Chinese idioms, proverbs and sayings, both historical and folk. The Chinese often use them in formal speeches, books and so on. Most of all, I liked that all the lectures were available in the recording. It solved the problem of time zone differences. Thanks to video-lectures I could combine studies at Fudan University with studying at Shanghai International Studies University and work.
In the second semester I faced an unexpected difficulty. When I started language classes at Fudan University, my level was already higher than the level of a regular student. By the New year there were no levels of Chinese I could study. To continue my studies, I had to choose another educational track. I decided on 'Business and Economics'. Then I was waiting for the application approval and was a little worried. That time it took much more time because of the holidays.
I liked the second semester more because the schedule was less intense. There were less double classes at HSE University, and I finished the studies at Shanghai International Studies University. I really liked some of the new courses: for example, the course on the Investments in China and on the Law for Foreign Companies. My lecturers were people who worked in the business themselves: one of them had helped German companies to develop in China over several decades. They told us what projects are the most attractive for investment now. It is great as well though I am not planning on studying foreign economic activities or engaging in sales in the nearest future. At the same time, I have learnt a lot of new vocabulary which already comes in handy.
There are many differences between HSE University and Fudan University. First of all, at HSE students have more opportunities to express their opinion or criticise something during double classes. In China you can do the same only during speaking classes, in other cases there is a time limit for students. Moreover, at Fudan University the students are rated on a hundred-point scale, and the number of credits for a course is different. It was hard to convert all the credits at HSE University later, especially, because in China I had two times more study hours.
Most of all I liked the optional course on Chinese Literature where we looked at how the texts developed. On this course we also read in Old Chinese, studied modern literature and poetry. The course was individualised because it was attended only by me and one more girl from Japan. We prepared small presentations and even a short term paper at the end of the course. In general, this course sank deep into my mind though I usually focus more on Economics, Politics and International Relations. I think it is rather interesting to look at how the language is changing and what is happening to it.
I am grateful to online academic mobility programme for the chance to meet a lot of international students. I also have contacts of at least 20 lecturers from China. I can always ask them for a piece of advice or a letter of recommendation. Except that I looked at the way of teaching Chinese differently because they have completely different textbooks. I can use some approaches myself. In the future I hope to continue increasing my international experience.
Veronika Berdnikova, 'Political Science and World Politics', 3rd-year student, took part in the academic mobility programme with Seoul National University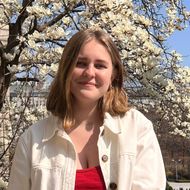 Coincidentally, the academic mobility has made two of my dreams come true at once. I had wanted to visit Korea for many years because I am really interested in the culture of this country. Thanks to the academic mobility programme with Seoul National University I had a chance to study abroad as well as to live in Korea for four months.
It is convenient that according to HSE rules the subjects have to correspond to our educational programme. It means that after the academic mobility programme you do not have to take the exams at HSE University as well: the credits are converted. Seoul National University was the most suitable for me in terms of curriculum and courses. I think that is how I understood that it was destiny and I had to go there.
One of the most interesting findings was that at Seoul National University the culture of joint activities is more explicit. There are many sport and creative competitions between faculties. In addition, the students were wearing merchandise of their programmes: you could tell where people study looking at their jackets. I believe that it gives the sense of unity to the university, but also shows the diversity of educational tracks.
It is also great that in Seoul students from all the programmes study in one building. The university is located on the mountain and it is so big that it looks like a separate city.
I was in Korea during the spring semester, so I caught cherry blossom. Cherry blossoms absolutely everywhere, but there are wonderful places with alleys of blooming trees. I remember walking down one of such alleys and thinking: it is impossible, such beauty cannot exist. When a little wind was blowing, the petals were slowly falling down from the trees and covering the road like a rose carpet. At that moment I realised: all the difficulties were worth being here. Finally, I study at the best university of Korea and can see with my own eyes beauty, culture and people of this wonderful country. It was the best present for my twentieth birthday.
The academic mobility programme gave me a lot of vivid impressions. It is a great opportunity to immerse in different learning environment as well as to travel. I will always be grateful to HSE University that I was chosen for this trip. I will treasure all the memories and be happy that my greatest dream has come true.
Trofim Agarkov, 'Economics', 4th-year student, took part in the double degree programme with University Pompeu Fabra
When I was applying to a Bachelor's programme, I learnt at an open day that there would be a double-degree programme agreement between HSE Bachelor's programme 'Economics' and University Pompeu Fabra. That is why I have chosen HSE University, though I had enough points to be enrolled at the top universities. Over three years I spared no effort to get accepted to the double-degree programme and, as a result, succeeded.
The double-degree programme is an opportunity to spend the whole year in Barcelona, get new skills and learn from the world-class researches. Besides, the European bachelor's diploma will help to develop in science and business. Now I am planning to apply to master's degree and I believe that it is due to the two diplomas that I received a dozen offers from European universities including offers of scholarships.
I am really happy that I have spent a whole year studying at University Pompeu Fabra. The university has a big professional community of economists and mathematicians. Many of them were my lecturers. Moreover, students and lecturers from other countries regularly come to this university, so it is easy to make new friends and develop networking skills.
In general, I have only positive emotions after the studies: educational process was as comfortable as possible for students. All the university departments were ready to help at any moment. Lecturers tried to make it interesting for students to attend courses.
You should remember that Barcelona is one of the most beautiful cities in the world. It was a wonderful experience to live there for nine months, enjoy the sea, the sun, architecture, authentic Catalan culture and the Mediterranean nature of Spain.
The main difference from HSE University is that it is common for the students of University Pompeu Fabra to engage in self-education. I often stayed at the antique library and read additional materials. But it is very useful for the studying process: it develops the skills of fast and effective reading.
At the end of my studies I finally started to understand Economic Science in general. I do not know what played the main role: the systematic education on the Bachelor's programme or contributions of University Pompeu Fabra. But I believe that the double-degree programme helped a lot: the lecturers of all the courses in Barcelona paid special attention to the basics while at HSE University this material is sometimes covered in one lecture. But these are such basics that help to connect together different parts of Economic Science, understand economic processes and mechanics from different points of views, learn how to regulate, improve and build. These are the main tasks of a professional economist.
University Pompeu Fabra created comfortable student environment for us. Apart from that the trip was memorable because of traveling around Catalonia. At the university there is a student organization which introduces students to the culture of various Catalan cities. Each weekend it organises the excursions inside and outside Barcelona. During the trips, you can learn more about Catalonia, its people and also communicate with international students.
I have the most vivid impression of the journey to the amusement park 'Port Aventura' which I postponed to the end of my stay in Spain. I will remember these two days of attractions and show until the next trip there.
Mariia Shupliakova, 'Asian and African Studies', 4th-year student, took part in online academic mobility programme with Kwansei Gakuin University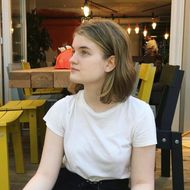 When I applied to the academic mobility programme, the borders still remained closed because of COVID-19. So I indicatively postponed the academic mobility programme to spring. Then I tried to postpone it to the fifth year of studies, but they told me that I would have to apply to the programme again. My grades were pretty average, so I was afraid that I would not be accepted one more time. Moreover, we had to write the theses during our fifth year, so it was hard to go to another country. That is why I decided to take part in the online academic mobility programme in spring.
I have made this decision because it is very important for students of Asian studies to communicate with the natives. I have chosen Kwansei Gakuin University in Japan as it was easier for me to coordinate the curriculum comparing with other universities. This aspect was rather hard, I had to prepare the individual curriculum five times, but I finally managed to complete it.
My curriculum in Japan included only classes on Japanese, I did not have any other courses. It was the first time when I had studied Japanese language in Japanese so extensively. At HSE University we also had double classes with the native, but not so many as in Japan. During the academic mobility programme, I was explained both grammar and vocabulary in Japanese.
There was one difficulty which was not obvious: there is a six-hour time difference between Japan and Russia. That is why the classes started too early or too late for me. But I was lucky: most of the double classes started at 9 or 10 a.m. for me just like at HSE University. But there were days when I had to get up at 5 a.m. I got used to it, learnt to wake up quickly and join in the work immediately. But it was hard anyway.
At Kwansei Gakuin University I liked the most that it was impossible to get bored during the double classes. The tasks were constantly changing: we read a text for 15 minutes, then discussed it for 15 minutes, after that worked in the groups and afterwards did the individual work. This approach is the most effective, in my opinion. Some classes were individualised. For example, the double classes in Ideographic Writing were attended by two people only: me and a girl from Germany.
All the classes were well adapted to online format. The double classes were on Zoom and lasted for almost two hours without interruption. In addition, the lecturers actively used all the platform functions and split us into breakout rooms, so we could discuss something in small groups. Sometimes we could communicate with Japanese students as well, not only with each other.
Another advantage of the Japanese university is that at the beginning they gave us a detailed curriculum of all the courses. In April I already knew when I would have summer exams, which days the tests would be on and which double classes required the most intensive preparation.
It turned out to be difficult to communicate with the buddies—the Japanese students who had to immerse us in the student life. First of all, we found it hard to schedule the calls because of the time difference. Except that, we did not know what to discuss: the meetings lacked some kind of consistency. I think that if we had agreed on the topics beforehand, it would be much better.
I regret a little about one thing: I did not make the most of this mobility programme. By the end of it I got a bit tired and did not attend additional activities. I was just trying to do what had to be done. In general, I am happy that I took part in the academic mobility programme and studied even longer than it was required by HSE schedule. I feel that it is much easier for me to speak Japanese now. This is not about the different approach to teaching grammar or vocabulary, I just had more practise. I do not worry about making mistakes now and I can explain a complicated idea with simple words. Now it is psychologically easier to do.