International Students Talk Living in Saint Petersburg and Studying at HSE
Many international students study at HSE University - Saint Petersburg's English-taught programmes. They come to Russia from different corners of the world for different reasons: to learn the Russian language, to live in a new place, or to immerse themselves in an intercultural environment. We asked several undergraduate students to share their impressions of studying at the university, interacting with classmates and lecturers, and living in Saint Petersburg.
Indiana Lokotar (Belgium) 2nd-year student, Political Science and World Politics
Choosing to Come to Russia
Before coming to HSE University, I did two exchanges: one in Taiwan and one in Russia, in Saint Petersburg. I loved both countries a lot. However, Saint Petersburg was incredible. I was amazed by its history and beauty.
While on exchange in Russia, I applied to different universities around the world. I chose HSE University among all of them because the programme of the Department of Political Science seemed like a good fit for me. I found it modern and interesting.
I didn't know anyone (in my social circle) who would come to Russia to study, so I wanted to give it a try and show the world that you need to go beyond the familiar and try something new. At the time it seemed I was making the most important decision of my life!
Studying at HSE
I like how the curriculum is organized here. Ongoing participation in seminars, where you can put what you learn in lectures into practice, as well as project work and presentations, and various assignments over the course of the module all help you get involved in your studies at a deeper level. It motivates me to learn and keep learning even more and allows me to understand things—not just memorize them for a test and then forget them the next day.
I also appreciate the openness of the professors. While being at school in Belgium, I had so many questions. Here, at HSE, professors are always ready and happy to answer your questions and explain things in more detail.
Living in St. Petersburg
I am an active person and I always need to be on the go. After two years of living in Saint Petersburg and visiting as many sights as I could, I can tell you there are still many things to see and discover. This city never stops surprising me. It is huge and full of opportunities, but, at the same time, you feel like home here, like you have always belonged to this place.
First Day of Class and Math
I remember my first day of class. As soon as I set foot in the classroom I immediately felt part of the HSE community. All the students were happy and excited to be at this university. From the very first day, everyone was already engaging in conversation and working together. It's a very positive memories of that day!
Another amazing thing is that I enjoyed studying math and excelling at it for the first time thanks to the it was taught in our seminars. The high quality of the seminars made me want to work hard at all my classes, and in the end I did really well at it. Never before have I enjoyed studying math so much!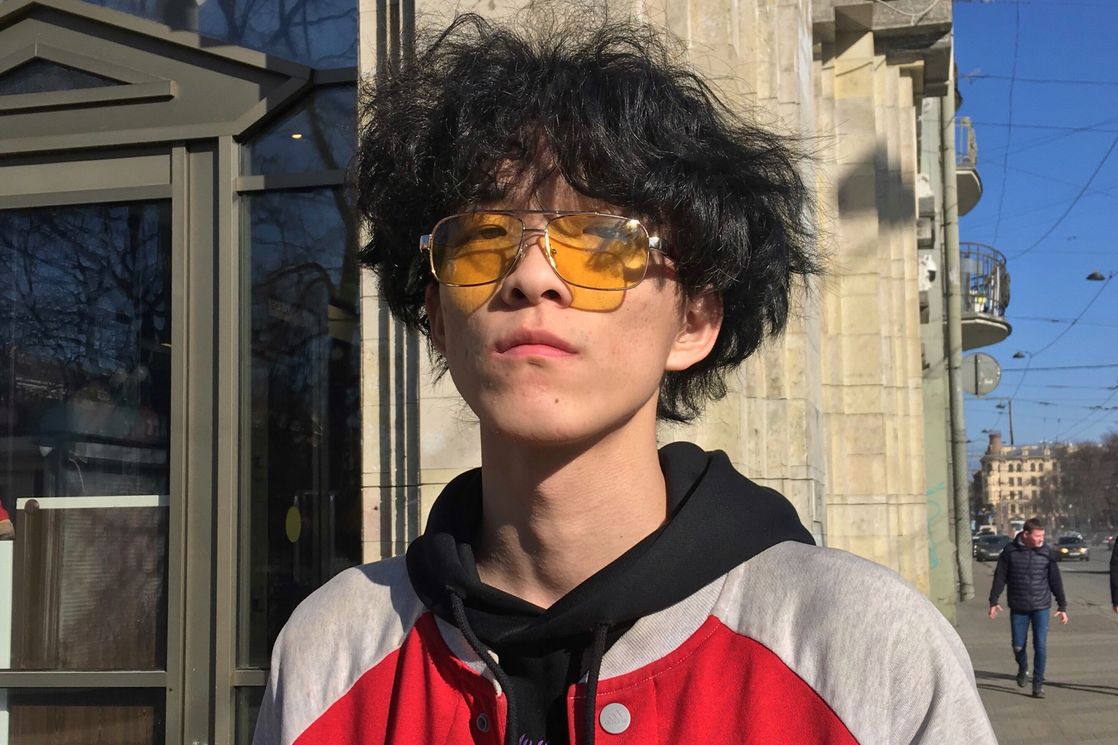 Li Yuqi (China), 2nd-year student, International Business and Management
Choosing HSE
I came to Russia for the first time because of the World Cup. I was born in Beijing and I am used to high-rise buildings. When I came to St. Petersburg, I fell in love with it at first sight. It just so happened that I was preparing to apply for university at that time and choosing the right place, so I did some research on universities in St. Petersburg.
My choice of HSE was far from random. I think that if I were given the choice again, I would choose HSE again and again. It is recognized by Russians as the best university, and HSE can also be found in many world rankings. More importantly, HSE suits me as it gave me the opportunity to study in St. Petersburg even though I do not speak Russian. Of course, after a year of living here, I can already speak some Russian, but I can study at HSE completely in English. The level of internationalization of HSE is amazing.
Academics and Student Life
I really appreciate the atmosphere here. Whether it is your classes or extracurricular activities, you can always find your place. The library is always full of students. HSE also has various clubs and many interesting activities. In short, I enjoy being here very much.
I really like being a student here. It's great that my major is taught in English. The English level of my professors and classmates is very good.
I really like the students here because they are very energetic. Studying with them makes me feel that learning is a natural and necessary thing. It is worth mentioning that my programme involves a lot of group work. This helps my and my classmates develop communication and collaboration skills, as well as learn how to efficiently delegate different tasks.
St. Petersburg and Russians
St. Petersburg is truly beautiful and incredible. The architecture, the rivers, the people, the art... My English can't describe it. Russians deserve respect. After the coronavirus outbreak, I have not been discriminated against like some friends of mine in other countries. Instead, I received a lot of assistance from Russian friends and HSE.
Programme Guidance and Adapting to Life in St. Pete
The fondest memories I have are of my classmates. HSE has a tutor system. Every year, HSE senior students assist freshmen in various questions. I remember when I just came to HSE to study, a tutor held an event, and everyone went together. We stayed for two days, and the tutors carefully prepared various activities: sports competitions, talent shows, and even haunted houses. The first years were very pleasantly surprised, and so was I.
There are still many things worth mentioning regarding HSE, and more memorable things will happen.
Chung Ha Young (the Republic of Korea), 4th-year student, Sociology and Social Informatics
Studying Russian and Transferring to HSE
I transferred to HSE from a university in Korea so that I could live in Russia and see if I want to keep studying this country and the Russian language.
I originally majored in Russian in Korea and chose it because I thought it would bring more career prospects. Since there are not so many people who speak Russian in Korea, I thought I could become an in-demand specialist. Russian is already difficult to learn in itself, and it is even harder in Korea where there aren't that many opportunities to speak it.
While I was studying in Yakutsk as an exchange student, I found that I had a strong interest in Russian language and culture. However, at that moment, I wanted to see what it was like to live in the western part of Russia, especially in beautiful St. Petersburg, and there I found HSE.
Originally, I was planning on studying only Russian for a while, but I decided to transfer as a full-time student to the programme 'Sociology and Social Informatics'. It was a great opportunity not only to learn Russian but also to study English (since it is an English-taught programme). And I was also interested in sociology, so I killed three birds with one stone. And now, two years have already passed since then, and there is only a year left till the end of my study at HSE!
Academics in Russia vs. South Korea
I like studying at HSE St. Petersburg because I can experience a new culture that is quite different from my own. The way academics are organized at HSE is very different. I was not used to having such lively discussions and participating so actively in classes since it is hard to find seminars in Korea — there are mostly lectures. I really enjoy engaging in thoughtful discussions with my classmates and teachers. I feel like I am really learning. Also, the teachers encourage me to think on my own while critically reading and writing. I am gaining more than just knowledge this way.
I especially like going to student events and parties. While studying in my home country, I thought they only exist in American movies. Besides, we have a lot of international students from various countries studying at HSE, and it has expanded my world view. I've learned how different people live, think, and see the world. It would not even have been possible to meet all those friends if I had not been studying here.
In addition, in St. Petersburg I am free from the pressures of the fast life pace in Korea. There exist tacit notions that a 'normal' person should do certain things at a certain age, i.e. get into university at 19, graduate and get a job at around 24, get married at around 29, and so on. When in Russia, I can forget about it and focus on what I really want to do. The general vibe of St. Petersburg seems laid back, even compared to Moscow. Besides, I feel like a traveller every day when I go out and watch the beautiful city sights. This is not about just being relaxed but about enjoying life.
Fondest Memory
For me, the most unforgettable day is the day when our faculty held the Miss & Mr Sociology event. When I was an exchange student, I happened to participate as one of the Korean representatives, but this time I was not participating. So it was exciting to see how differently it was held at HSE, and what our students would show. Although the scale was smaller, it was more interesting to see creative shows and various characteristics. Though I could not understand the whole thing since the event was held in Russian, the important point is that I was in that place together with other students.
On top of that, this day personally means a lot to me because I finally felt confident to speak Russian with many people at the same time. Before, I only practised it during Russian classes and preferred to speak English with my classmates. However, at the afterparty, having some fun and getting enough courage, I finally gained confidence in speaking Russian. I was so proud of myself and still would like to thank my tolerate friends.
Luis Santaella (Mexico), 2nd-year student, Political Science and World Politics
Choosing HSE
For me, Russia has always been an exciting country. I thought of Russia as an intriguing country: its history, world politics and culture were just amazing. Then HSE gave me the opportunity to study what I love while pursuing a double degree with Tor Vergata University of Rome, and I just had to take it. HSE has an international image of a progressive and innovative university, and the facilities it offers to international students are like any other in most of the colleges. I wanted to be part of that.
Classes and Teaching Staff
My favourite part of the university is the way HSE presents its academic content. I like the dynamics of the seminars and most of the lectures. I feel that the university engages students in the generating of ideas, and this is extremely valuable. There are interesting professors to work with: they have tremendous experience, amazing ideas and projects, and they are always looking for students to engage. These opportunities are unique. Every professor can talk to you pretty much about the process and their experience, you only have to approach them.
Research projects are not only welcomed but highly encouraged. We have excellent researchers who publish every semester.
St. Petersburg and Cultural Exchange
I think my favourite part of the city and the university is the cultural exchange. This city looks like a postcard, and the university is a living debate the whole day. I get to talk with people from all over the world and develop ideas for academia while sitting in a bar with my Japanese friends, discussing social policies with my Russian friends, and at the same time Spanish friends are arriving to join—that is the most vivid memory I have from the city.
Last year when I was accompanying a Spanish friend who had come on an exchange programme to the airport to go back home, I asked him to describe the city in one word. He said St. Petersburg was the best city in Europe to live and study. I don't think there is a single person who has studied in every European city and would be in a position to confirm this assertion. However, just like my friend, every foreigner I talk to or Russian who has been abroad can corroborate that St. Petersburg is one of the best and most beautiful cities in the world, and I agree.
Saint Petersburg is an awesome place to study. It has a lot of culture to keep you inspired. The city is full of history, diverse traditions, and there is always something going on — this is especially awesome for students of the social sciences. Walking the streets and marvelling at the beauty and the culture is just as important as working on your math skills, and St. Petersburg is a city that gives you that for free.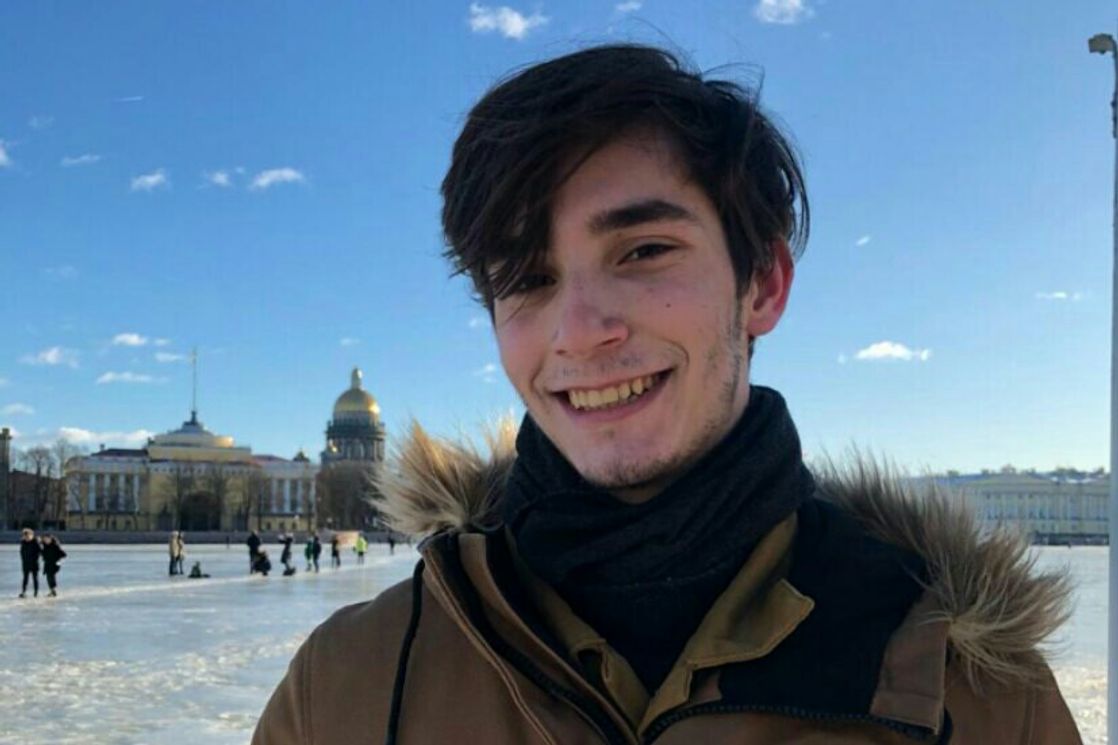 Alessandro Boni (Italy), 3rd-year student, International Business and Management
Choosing to Study in Russia
When I was 15, I lived in Krasnodar, so I already had an idea of what it's like in Russia. I decided to come back for many reasons. While in Russia, I felt motivated by the environment and people that were around me. I also really like the Russian language – I wanted to learn it better as I believe it can be useful for my future life.
In addition, I love Saint Petersburg. I fell in love with the city at first sight. When I first came here, I thought: 'It would be cool to live here'. Little did I think that years later I'd be living here as a student. There were many other reasons: living here is cheaper, there are many possibilities for foreigners and, besides, I had some good friend here.
I decided to come to HSE because I had a friend studying here before, the way he talked about this university totally convinced me.
Classes, Campus, and the Dorms
I think HSE is probably the most innovative university in Russia. I like that things are always changing here, new initiatives are always popping up, and there are always interesting events on campus. You can meet so many different people who managed to enter this university, which is not that easy.
I like that many lecturers are young, but more experienced professors are open-minded and innovative too. I like that we have many seminars; you get to know the teachers and develop relationships with them. You are not just some student: you can talk to them, ask for their help in case of problems, and they are often kind and helpful.
I also like that the campus and auditoriums are new: there are good computers, chairs and tables. The dormitory is also nice: it is affordable, clean, and many international and Russian speaking students live there. The only minus is that it is a bit far from the centre and some campuses. Besides, living in Saint Petersburg is great (apart from the weather): the city is so beautiful, there are many cafes, clubs, and museums.
Fondest Memory
One particular thing that stands out is the beginning of my first year. I do not know about other countries, but in Italy, when the academic year starts, they publish a timetable and you just start attending classes together with a crowd of people. Here, students are divided into groups. There are many activities since the beginning of the first year: different camps and events organized by senior students to give newcomers the possibility to meet up and get to know each other. This is nice, it gave me the opportunity to meet new people and have some cool experiences.
Personally, I think, there are many opportunities for foreigners, you just need to look for them. I could say many other things about HSE and life in Russia for foreigners. I must admit, sometimes it is though that you need motivation and a lot of effort while being in a foreign country without knowing its language. Probably this is what I like the most, all of this can bring out the best or the worst of you, it all depends on the attitude you have, and I think I have the right one.