Faculty Members
Professors' Research Areas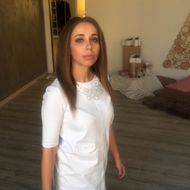 Julia Trabskaya
Департамент менеджмента: Доцент; Академический руководитель МП
Knowledge-based entrepreneurship, entrepreneurial opportunity discovery and creation, place branding, museum branding, artistic and creative cultural systems in cities.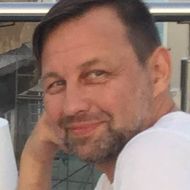 Place marketing, place branding, educational technologies, national competitiveness
Карпова Марьям
Приглашенный преподаватель, куратор социально-культурных проектов Департамента городской среды (Фонд «Сколково»)
Ялова Анна
Приглашенный преподаватель, заместитель директора по развитию ЦВЗ «Манеж»
Исследование перспективных форм развития различных отраслей индустрии впечатлений; межотраслевое сотрудничество по созданию комплексных продуктов в индустрии впечатлений; картографирование и сравнительные территориальные исследования размещения различных отраслей индустрии впечатлений в регионах России и за рубежом.
Шокола Яна Владимировна
Департамент менеджмента: Старший преподаватель
Избыточный туризм, MICE, устойчивое развитие туризма, экономика совместного потребления.
Воробьев Павел Федорович
Департамент менеджмента: Приглашенный преподаватель
Behavioral Economics:modeling and forecasting,strategic management and marketing.
Digital marketing: analytical marketing and Web Analytics,
Text Mining, Social Network Analysis.
Place branding. Sport branding.
Entrepreneurial opportunity discovery and creation.
Ksenia Kuzmina
Департамент менеджмента: Доцент
Creative entrepreneurship, creative industries and regional economic development, digitital tourism, urban waterfront development
Aleksei Gorgadze
Департамент менеджмента: Преподаватель; Заместитель академического руководителя МП
Цифровые следы культурных учреждений, Цифровые исследования, Событийный менеджмент, Digiatl Marketing, Text Mining, Social Network Analysis
Irina Borovskaya
Департамент менеджмента: Приглашенный преподаватель
Event-management, cultural tourism, creative entrepreneurship, HR development
Нургалеева Альбина Ринатовна
Департамент менеджмента: Приглашенный преподаватель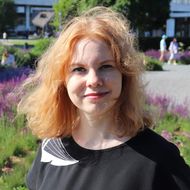 Атмосфера города/культурных учреждений, маркетинг территорий, методология качественных исследований
Lev Alushkin
Департамент менеджмента: Приглашенный преподаватель
Anastasiya Kuznetsova
Департамент информатики: Приглашенный преподаватель
Библиометрия, вебометрики, визуализация, анализ данных, бизнес аналитика