Welcome meeting of the Data Analytics for Business and Economics
On September 4, the first meeting of 1st year students of the new Master's programme "Data Analytics for Business and Economics" with representatives of the Higher School of Economics – St. Petersburg took place.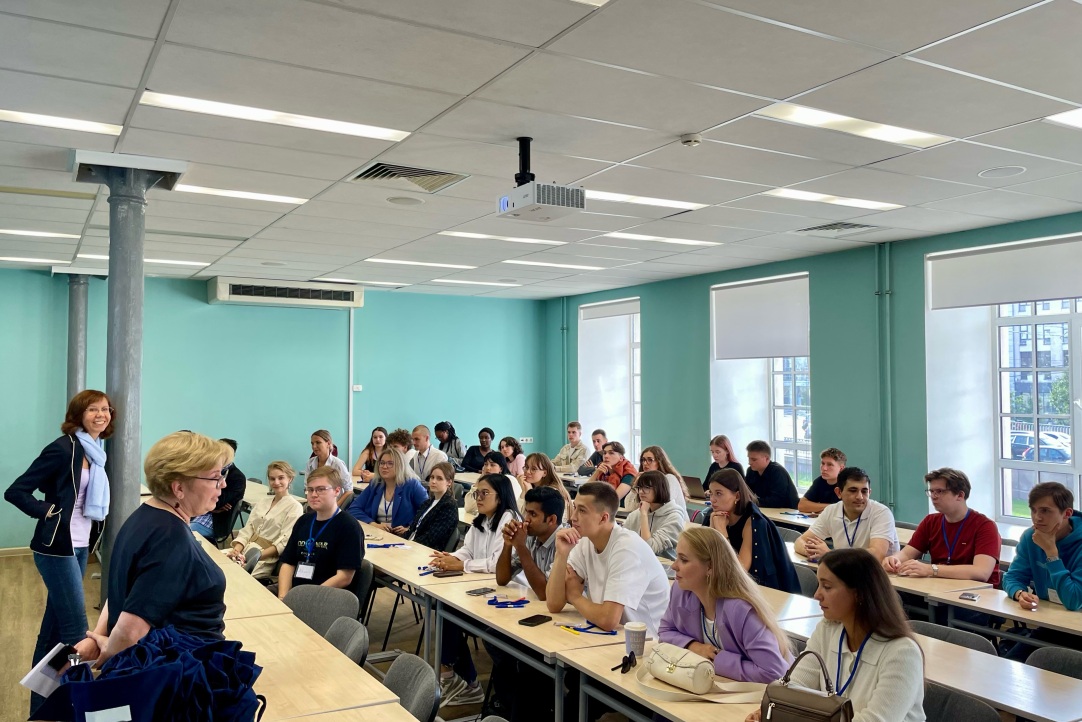 Tatiana Andreevna Lezina, Deputy Dean for the Development of Educational Programs at the St. Petersburg School of Economics and Management, delivered a welcoming speech to the new students. She told them about the importance of the step they had taken and outlined the main directions of future successful work in the upcoming academic years.
Elena Anatolyevna Leshchinskaya, Head of the Department for Support of the Educational Process in the Master's Program, spoke about the internal regulations and key tools for communication between students and the study office. The students were presented with souvenirs with corporate symbols.
Sergey Gelievich Kokovin, Professor of the Department of Economics, Head of the Center for Market Theory and Spatial Economics, gave parting words, he guided the first-year students about the activities of the economic direction of education and outlined a plan for their further development.
Then there was a presentation by Natalia Vladimirovna Volkova, the academic supervisor of the new educational program, on the main events that await students in the first academic year, and the story was supplemented by speeches by Pavel Sergeevich Molchanov and Anastasia Yuryevna Pleshkova, they presented what needs to be paid attention now.
The effectiveness and brightness of student life directly depends on the initiative of each of the students. The team of the new programme expresses the hope that all students will be active and wishes every success with all studies and research from the very first day at HSE University – St. Petersburg!