Tag "master's programmes "
From 11 to 15 September Yekaterinburg hosted the Fifth Russian Economic Congress (New Economic Association (econorus.org), which got together leading researchers from various regions in Russia. The Congress provided a platform for the exchange of knowledge, experience, and scientific research in the field of economics.
25 October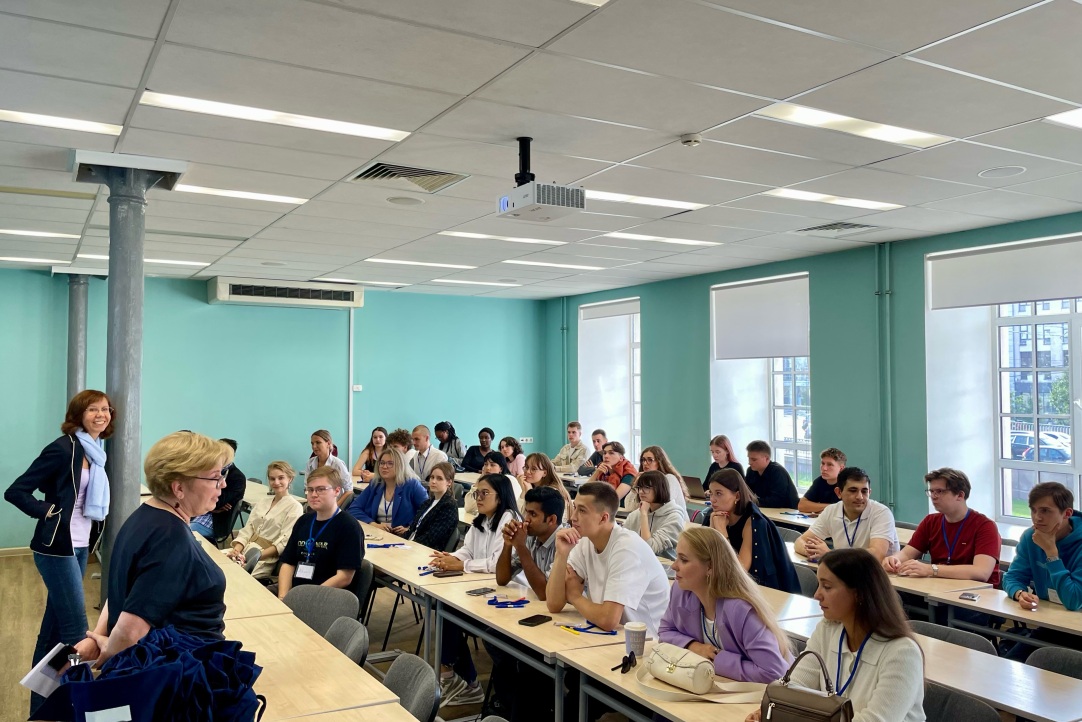 On September 4, the first meeting of 1st year students of the new Master's programme "Data Analytics for Business and Economics" with representatives of the Higher School of Economics – St. Petersburg took place.
7 September
The master's theses defense of students studying at the "Management and Analytics for Business" program (transformed into postgraduate program Data analytics for Business and Economics from the 2023/2024 academic year ) took place on June 8-9, 2023. Ever in the history of masters since 2018, that was the first time when students presented their theses on-campus, without online platforms.
19 June
In the next academic year, HSE University-St Petersburg will open a new master's programme in Data Analytics for Business and Economics. It utilises the combined experience of two other programmes, creating a symbiosis of the strongest and most in-demand courses. Natalia Volkova, Academic Supervisor of the programme, explains what kind of specialists the programme trains, which tracks are available for students, and which soft and hard skills they will gain.
2 March
HSE University St-Petersburg announces a new recruitment of students to the team participating in the CFA Institute Research Challenge 2023 to assess the fair value of a public company.
21 February